$370 billion Chinese tech giant Tencent's first ever revenue decline.
Tencent posted its first ever quarterly year-on-year revenue decline as stricter regulations around gaming in China and a resurgence of Covid-19 in the world's second-largest economy hit the technology giant.
Here's how Tencent did in the second quarter, versus Refinitiv consensus estimates:
Revenue: 134.03 billion Chinese yuan ($19.78 billion) vs. 134.6 billion yuan expected, a decline of 3% year-on-year.
Profit attributable to equity holders of the company: 18.62 billion yuan vs. 25.28 billion yuan expected, a decline of 56% year-on-year.
Tencent missed both revenue and profit forecasts. During the quarter, Tencent faced macroeconomic headwinds stemming from a resurgence of Covid in China and subsequent lockdowns of major cities, including the financial metropolis of Shanghai.
Authorities have committed to a "Zero Covid" policy which has caused disruptions across the world's second-largest economy.
China's economy grew just 0.4% in the second quarter, missing analyst expectations.
That had an impact on the company's fintech, cloud and advertising revenue.
Meanwhile, China's domestic video games industry has also faced challenges due to stricter regulation. Tencent makes about a third of its total revenue from gaming.
Also Read, Philippines Banks Will Stop Accepting Crypto License Applications for 3 Years $370 billion Chinese tech giant Tencent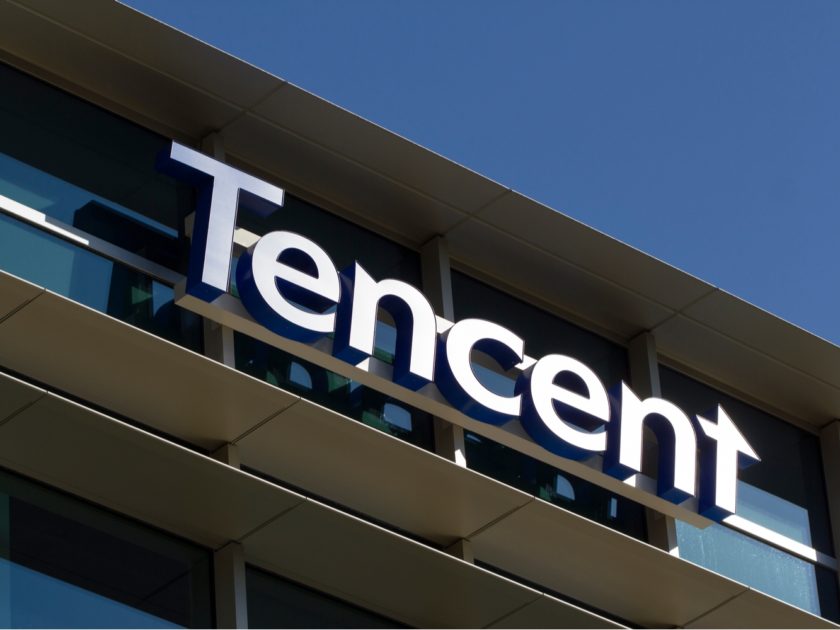 $370 billion Chinese tech giant Tencent
Gaming challenges
Last year, Chinese regulators introduced a rule limiting the amount of time children under 18-years-old could spend playing online games to a maximum of three hours a week and only during specific times.
Regulators also froze the approval of new games between July 2021 and April this year.
In China, games need to get the green light from regulators before being released and monetized.
Analysts at China Renaissance said in a note published last month that Tencent launched just three mobile games in the second quarter. So the company has relied on its existing popular titles to generate revenue.
Tencent said second-quarter domestic games revenue fell 1% year-on-year to 31.8 billion yuan, while international games revenue fell the same percentage amount to 10.7 billion yuan. Also Read, All You Want To Know About The 2022 BMW X6
The Chinese technology giant said the international games market "experienced a post-pandemic digestion period."
During the height of the Covid pandemic and lockdowns globally, people turned to gaming for entertainment and companies like Tencent and rival NetEase saw a big boom.
But since countries have re-opened, people are spending less time playing games and the year-on-year comparisons for companies are tough to live up to.
Tencent also said the Chinese market was experiencing "a similar digestion period due to transitional issues including relatively fewer big game releases, lower user spending, and the implementation of Minor protection measures."
The company said it saw decreased revenue in the second quarter from some of its long-established hit games like PUBG Mobile and Honor of Kings.
Also Read, SBI Q1 Net profit of Rs 6,068 crore, misses out on estimates $370 billion Chinese tech giant Tencent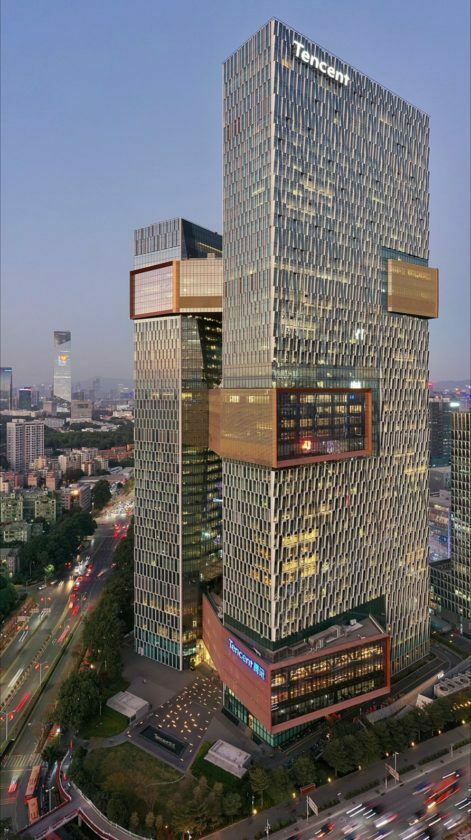 $370 billion Chinese tech giant Tencent
Chinese economic slowdown takes toll
The resurgence of Covid in China, lockdowns and subsequent economic slowdown has trickled through to major areas of Tencent's business.
Online ad revenue in the second quarter totaled 18.6 billion yuan, down 18% year-on-year.
Tencent also runs one of the biggest mobile payments services in China called WeChat Pay via its WeChat messaging app which has over 1 billion users.
The company also has a nascent cloud computing business. Also Read, United Kingdom Banks cut mortgage offers amid the economic panic
It wraps revenue from these two under the banner of "Fintech and Business Services." Revenue from this segment grew 1% year-on-year to 42.2 billion yuan, a slowing from the quarter before.
"FinTech Services revenue growth was slower relative to prior quarters as COVID-19 resurgence temporarily impacted commercial payment activities in April and May," Tencent said.
Ma Huateng, the CEO of Tencent, said in the company's earnings release that business should pick up as the Chinese economy begins to recover.
"We generate approximately half of our revenues from FinTech and Business Services as well as Online Advertising that directly contribute to, and benefit from, overall economic activity, which should position us for revenue growth as China's economy expands," Ma said.
Also Read, All You Want To Know About FTX NFT Marketplace 2022 $370 billion Chinese tech giant Tencent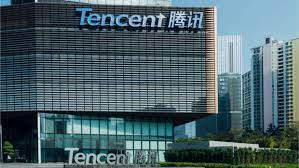 About Tencent
Tencent Holdings Ltd. is a Chinese multinational technology and entertainment conglomerate and holding company headquartered in Shenzhen.
It is one of the highest grossing multimedia companies in the world based on revenue.
It is also the largest company in the video game industry in the world based on its investments, with Tencent Games being the subdivision of Tencent Interactive Entertainment Group (IEG) focused on publishing of games.
Founded in 1998, its subsidiaries globally market various Internet-related services and products, including in entertainment, artificial intelligence, and other technology.
Its twin-skyscraper headquarters, Tencent Seafront Towers (also known as Tencent Binhai Mansion) are based in the Nanshan District of Shenzhen.
Tencent is the world's largest video game vendor, as well as one of the most financially valuable companies.
It is among the largest social media, venture capital, and investment corporations. Also Read, German insurance company Allianz on Friday posted a 23% fall in second-quarter net profit
Its services include social networks, music, web portals, e-commerce, mobile games, internet services, payment systems, smartphones, and multiplayer online games.
It operates the instant messengers Tencent QQ and WeChat, and QQ.com. It also owns Tencent Music.
The company surpassed a market value of US$500 billion in 2018, becoming the first Asian technology company to cross this valuation mark.
It has since then emerged as the most valuable publicly traded company in China, and among the world's top technology companies by market value.
In 2015, 2018, and 2020, the company was ranked by the Boston Consulting Group and Fast Company among the 50 most innovative companies worldwide.
Tencent has stakes in over 600 companies, and began focusing on tech start-ups in Asia in 2017.
TechCrunch characterized Tencent's investment strategy as letting its portfolio startups operate autonomously.
In January 2021, with a valuation approaching US$1 trillion, Tencent's share price plummeted. Also Read, Exploit Forces Crema Finance to Temporarily Suspend Services, $8.7 Million Stolen
Follow us or bookmark us for more Technology News Celeb Bio box office collection report celebrities trailers and promos
Join us on Facebook
Join us on Twitter
$370 billion Chinese tech giant Tencent