8 Best Movies Where Actors Played Themselves
In a world where actors constantly pretend to be other people, it can be refreshing to see a film where they play themselves.
So, what Hollywood movie star plays himself?
In this post, we are going to share some of the best films where actors played themselves.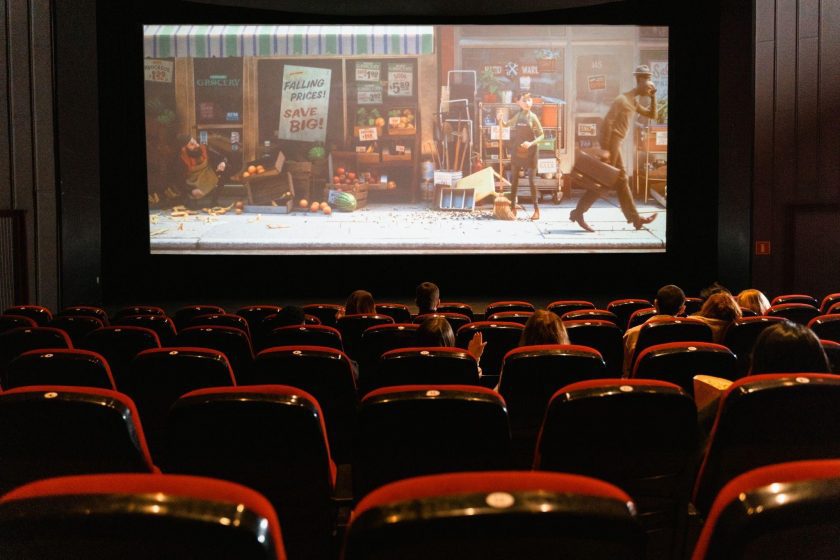 8 Best Movies Where Actors Played Themselves
Paul Giamatti in Cold Souls
In the movie, Giamatti portrays a version of himself who is struggling with his craft and seeking help from a company that promises to extract the soul from his body.
The movie is a comedy, but it also has a lot of heart. Giamatti's performance is both funny and touching.
He captures the humanity of his character perfectly.
The movie is a must-see for fans of Giamatti.
John Malkovich in Being John Malkovich:
John Malkovich is no stranger to playing himself. In Being John Malkovich, he took on the role of a puppeteer who finds a portal into the actor's brain.
The result is a hilarious and meta film that is one of the best examples of actors playing themselves on screen.
Jean-Claude Van Damme in JCVD:
In JCVD, Jean-Claude Van Damme plays a fictionalised version of himself: an actor struggling to make ends meet while dealing with the ups and downs of a celebrity.
The movie is both a hilarious and touching look at the perils of fame, and Van Damme gives a nuanced performance that shows he's more than just an action star.
As we are discussing some of the best films that people can watch on their FireStick TV, it is also essential to remember that some of them might not be available in specific countries. To unblock the content, setting up a VPN for FireStick TV is vital.
For those who don't know about the VPN yet, you can visit this page to learn more about the service which helps bypass regional restrictions on your FireStick TV.
A VeePN can be used to securely connect to a Wi-Fi network and protect your browsing activity from being tracked.
Sean Penn in What Just Happened:
In "What Just Happened," Sean Penn stars as a fictionalised version of himself, a washed-up Hollywood producer trying to get his latest movie off the ground.
The film is a satirical look at the dark side of the movie business, and Penn's performance was excellent. It's one of the best movies about Hollywood, and Penn is terrific in it.
Bruce Campbell in My Name is Bruce:
In the movie, Bruce Campbell stars as himself, a washed-up B-movie actor who is mistaken for the real-life hero he once played in a film. When a small town is terrorized by a real-life monster, they turn to Bruce for help.
Arnold Schwarzenegger in The Last Action Hero:
The Last Action Hero was not a critical or commercial success, but it is still an exciting film. In it, Schwarzenegger plays Jack Slater, a fictional action hero who is transported into the real world. This allows him to meet his real-life counterpart and learn valuable life lessons.
Steve Carrell in Knocked Up:
In the movie Knocked Up, actor Steve Carrell plays a version of himself. The film is hilarious at what happens when an unplanned pregnancy forces two people to get to know each other.
Users can also check out the VeePN reviews and enjoy the best VPN for Fire TV Stick to bypass any blocked content!
Robert Englund in Wes Craven's New Nightmare:
In Wes Craven's New Nightmare, Robert took on the role of himself. The movie departed from the usual A Nightmare on Elm Street formula, with Englund as the only actor playing himself.
The movie was a meta-commentary on the horror genre and featured some of the most intense scenes in any A Nightmare on Elm Street movie.
What Does It Mean When An Actor Plays A Character As Themselves?
In recent years, it has become increasingly popular for actors to play a fictionalised version of themselves.
It allows the actor to explore aspects of their personality that they might not be able to show in other roles. It also gives the audience a closer look at the actor's life and thoughts.
By playing a version of themselves, they can create a more personal connection with the audience.
You May Also Like: Who all Played The Character Michael Myers?
Follow us or bookmark us for more News Bollywood news Games latest pictures Entertainment box office collection report celebrities trailers and promos
Join us on Facebook
Join us on Twitter