Comedian and actor Mike Batayeh, known for his role in "Breaking Bad," has passed away at the age of 52.
Beloved comedian and actor Mike Batayeh, recognized for his appearances in various television series including the renowned "Breaking Bad," has passed away, as confirmed by his family. He was 52 years old.
According to a statement provided by his five sisters to CBS News, Batayeh tragically suffered a "massive heart attack" at his residence on June 1. His manager also shared with CBS News that he peacefully passed away in his sleep.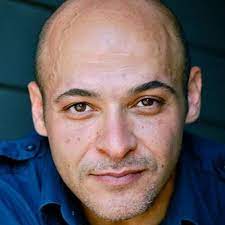 Describing him as a kind, sensitive, intelligent, and immensely talented individual, Batayeh's sisters expressed their devastation over the loss of such a vibrant life, acknowledging that he will be deeply missed by them and countless people across the globe.
Fans of "Breaking Bad" will fondly remember Batayeh for his portrayal of Dennis Markowski, the manager of an industrial laundromat that served as a cover for a meth lab in the critically acclaimed series starring Bryan Cranston, Anna Gunn, and Aaron Paul. According to IMDb, Batayeh played this significant role in three episodes across Seasons 4 and 5.
Mike Batayeh's talent extended beyond "Breaking Bad" as he made notable appearances in various other television shows, including "CSI: Miami," "JAG," and "Everybody Loves Raymond." He also showcased his acting skills in the Adam Sandler movie "You Don't Mess with the Zohan."
In addition to his acting career, Batayeh had a thriving comedy presence. He entertained audiences in the United States and the Middle East, and his sisters' statement mentioned his participation in a comedy special for Showtime Arabia. Furthermore, Batayeh had the honor of performing at a comedy festival in Amman, the capital of Jordan, upon an invitation from the Jordanian royal family.
Tragically, Batayeh was preceded in death by his sister Jeannie and his parents, further adding to the sorrow felt by his family and loved ones.
Also Check: Netflix US Experiences Record Surge in Sign-Ups Following Stringent Password Sharing Crackdown
Follow us or bookmark us for more Business Latest Pictures Entertainment News Celeb Bio box office collection report celebrities trailers and promos