Alison Brie on Happy Married Life and Alison Brie, Aubrey Plaza on Reuniting
Alison Brie on Happy Married Life
Alison Brie Says The Secret To A Happy Marriage Boils Down To One Word
Alison Brie can reduce her secret to a happy marriage to just one word. " Communication. You May Like: Johnny Depp will Direct His First Movie in 25 Years
It's all about good communication," the "Community" actor, who has been married to fellow actor and director Dave Franco for five years, told ET in an interview published Wednesday.
" Everybody says it, but I think that's why we try to work together so much, honestly, just so we can spend more time together," she told the outlet.
"So we don't have to be apart so much." " But even when we're apart, we make an effort to connect every day, and that's important," Brie added.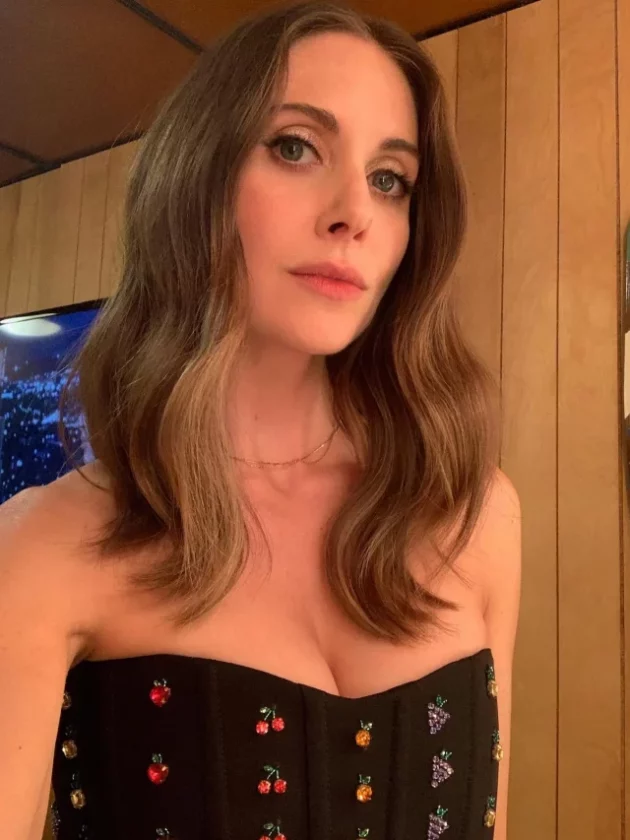 Brie and Franco first met in New Orleans in 2011 under rather wild circumstances. The actor shared that the two engaged in "48 hours of drugs, sex, a lot of making out" after being set up by a mutual friend.
It starts in New Orleans at Mardi Gras, where all great love stories begin," Brie said, laughing, during an appearance on "The Tonight Show with Jimmy Fallon" in July 2020.
Thanks to "some incredible matchmaking" by her friend, Brie revealed the group went to dinner, and the two started to hit it off. Also Read, Mohamed Salah Donated $156,634 to help rebuild a church
Her friend texted Brie, "You should hook up with Dave," to which she said, "Yes please."
The friend sent a similar text to Franco, who was in agreement with an "I'm in!" During the wild New Orleans weekend, Brie wore a silver Mardi Gras mask that Franco saved and later incorporated in his proposal to the actor in 2015.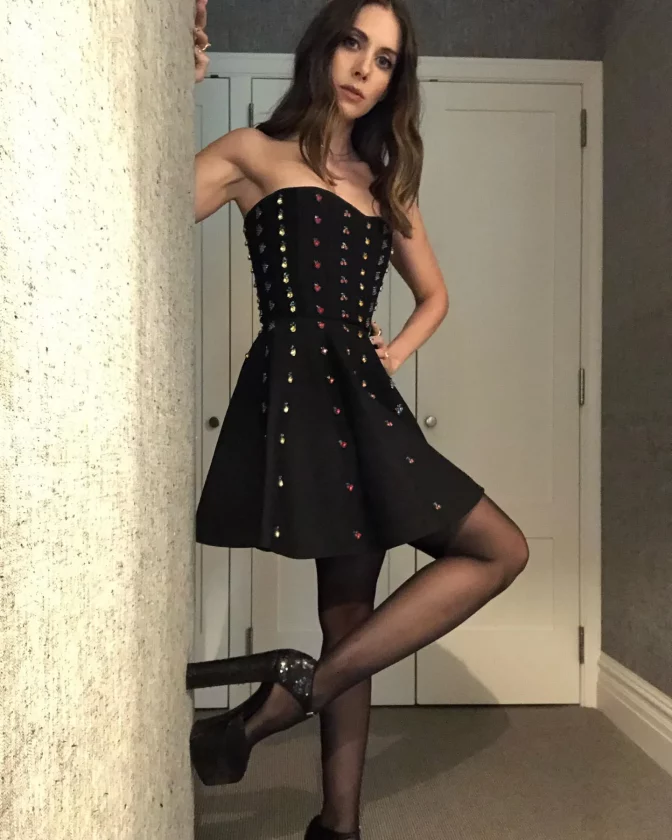 The only problem? Brie didn't remember where the mask was from. " We go up to Big Sur, we're on the back patio– she's out overlooking the ocean," Franco said in a retelling of his proposal story on "The Late Show with James Corden" earlier this year.
" She turns around, I'm on one knee, I'm wearing the mask, I'm holding up the ring. And because it had been five years, she couldn't place the mask," Franco said as the audience laughed. Also Read, Hot Gorgeous Florence Pugh is single now, Confirms her Breakup With Zach Braff
"She didn't know what it was." " And so, the entire proposal is her saying, 'What is happening right now?'" Franco said. "And it's me trying to explain how sweet it is that I kept the mask for five years.
" Communication in practice, people! Alison Brie, Aubrey Plaza on Reuniting for Indie 'Spin Me Round.
Alison Brie, Aubrey Plaza on Reuniting
Following The Little Hours, Horse Girl and Joshy, Jeff Baena and Alison Brie are back for their fourth indie collaboration– and second (after Horse Girl) as co-writers. Also Read, Orlando Brown Continues To Disturb With Wild Behavior
Spin Me Round, which Baena also directs and produces while Brie stars and produces, follows a woman who wins an all-expenses-paid trip to Italy through the Italian restaurant where she works, setting up an adventure after she meets the restaurant chain's wealthy owner.
" After we made our film Horse Girl together, Jeff came to me and said, 'I read an article about an exemplary managers program that is run out of an Italian chain restaurant in the States,' and the article sort of outlined how lackluster that program was; how there were big promises of full immersion in Italian culture but actually it was just like a lot of American managers from restaurants hanging out," Brie told The Hollywood Reporter at the film's Los Angeles premiere on Wednesday.
"We just thought that idea was really funny. He had sort of beaded out the main plot points and I got to come in and really dig into the characters with him."
The film co-stars Aubrey Plaza, Molly Shannon, Fred Armisen and Debby Ryan, who have all worked with Baena and Brie on their previous films; Brie joked they're creating a "Baena-verse" and explained why she works so well with Baena and Plaza, who are married.
Also Read, Christine Quinn Leaving Netflix's Selling Sunset After 5 Seasons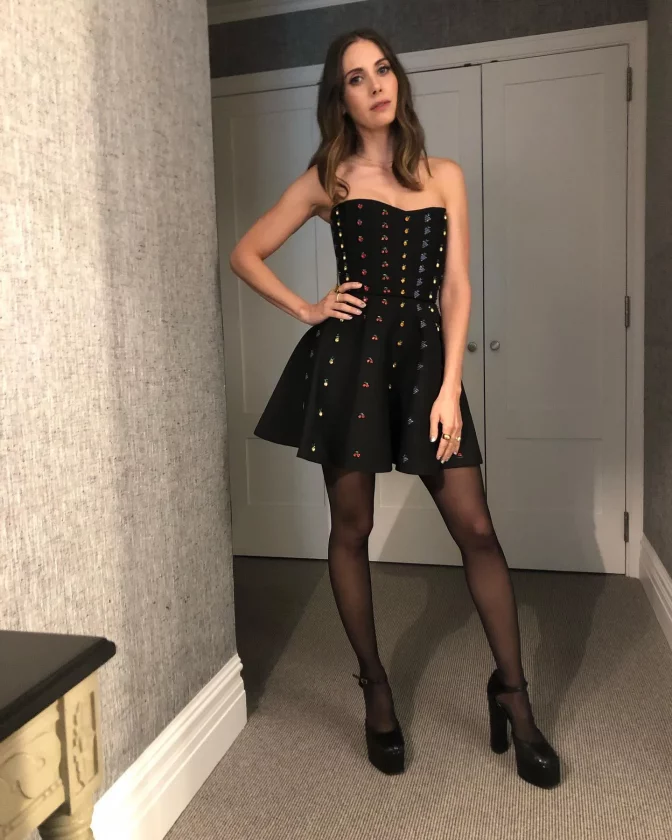 " The three of us love film, we love filmmaking, we love independent film, so it's really fun to work with them because they're so unique in the way that they think about film and storytelling," she said.
"It's just really satisfying to work on something where the sky's the limit and you can follow your imagination wherever it goes."
Plaza said she took on a smaller role in this project as she was working on her new film Emily the Criminal at the same time, opting to become "the cast cheerleader– I was organizing all the social activities, driving people around Tuscany."
And what did those social activities look like? "Just dinners, basically. That's what you do in Italy: You drink and have long dinners."
Plaza also celebrated reuniting with several of their longtime comedy friends for the film, noting that Baena "has a shorthand with all of these actors, so I think it just makes the process more fun.
When you're shooting movies it's a tough life; it's hard when you're shooting small movies, so it's good to feel like it's all in the family and we're all friends. It just makes the experience that much richer."
Also Read, Miss USA 2022 Contestants List
Follow us or bookmark us for more Bollywood news latest pictures Entertainment box office collection report celebrities trailers and promos
Join us on Facebook :
Join us on Twitter :
Alison Brie on Happy Married Life Alison Brie on Happy Married Life Alison Brie on Happy Married Life