Amy Nuttall is reportedly hoping to divorce her husband, Andrew Buchan
According to reports, Amy Nuttall has requested a divorce from her actor husband Andrew Buchan following his departure from their marriage for a co-star.
The couple, who tied the knot in 2012, have two children together. Andrew apparently left Amy heartbroken when he moved on with his Better co-star Leila Farzad.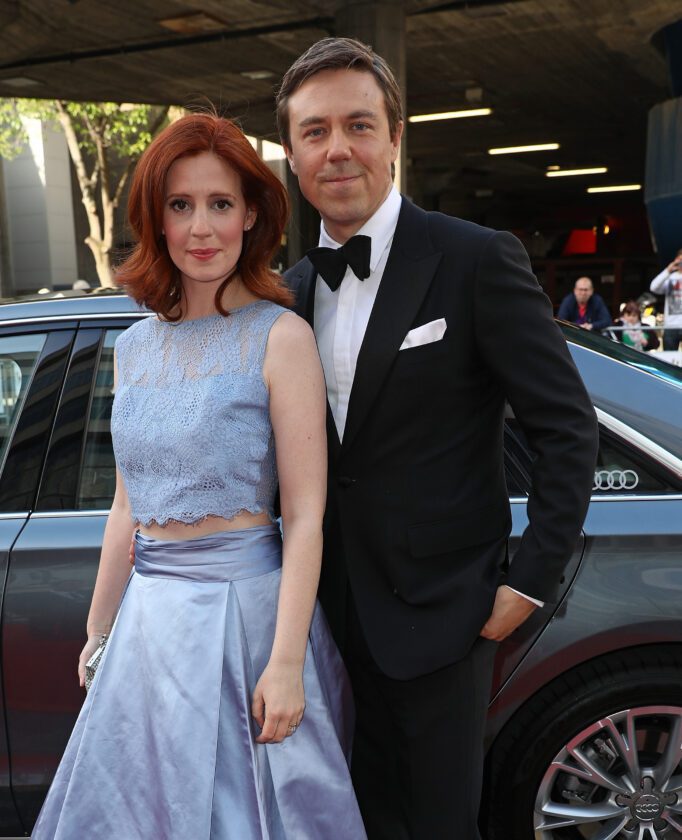 It is said that he informed Amy of his decision to leave her just days before Christmas. However, it has been reported that Andrew and Leila have now split, but this has not changed Amy's desire to end their marriage. 
An insider has claimed that Amy wants to "take back control" of her life and has told Andrew that she wants a divorce. The split has been devastating for Amy, who has been crying almost every day since it happened.
She is still struggling to make sense of it all and cannot bring herself to talk about it. Andrew is best known for his roles in All the Money in the World and Broadchurch, while Leila played DI Lou Slack on Better.
The series launched on February 13, with all five episodes being made available on BBC iPlayer on the same day.
Sources have claimed that Amy wants to "take back control" and divorced her husband.
"The shock twist is that it sounds as though after all the hurt and heartache, Andrew and Leila have actually split," the insider said.
"However, that hasn't done much to change Amy's mind."
A source said Amy had been left devastated as she tries to rebuild her life.
They said: "It's been very hard for Amy. She's been crying virtually every day since it happened and she's struggling to cope with things. She can't even bring herself to talk about it as she's still trying to make sense of it all.
While a friend added: "Amy and the kids have been hit very hard by this, as you can imagine. They are all crushed. One minute they were living an idyllic family life in a beautiful house and the next, Andrew walks out on them," reports MailOnline.
Amy Nuttall, a British actress and singer, got married to her actor husband, Andrew Buchan, in September 2012. The couple had been in a long-term relationship before they finally decided to tie the knot in a private ceremony in the picturesque village of Ditchling in Sussex. Amy and Andrew first met on the set of the ITV drama "Jericho" in 2005, where they played love interests. They started dating shortly after and moved in together in 2009.
Their marriage was seemingly going well until news broke in December 2020 that Andrew had left Amy for his co-star, Leila Farzad, whom he worked with on the BBC drama series "Better." It was reported that Andrew informed Amy of his decision to leave her just days before Christmas, which left her devastated. According to sources, Amy was crying almost every day and struggling to cope with the sudden split.
The news of Andrew's infidelity and their subsequent separation came as a shock to many fans of the couple. They had always appeared happy together and even talked about their desire to have children in interviews. Amy and Andrew have two children together, a son named William and a daughter named Dolly.
Since their split, there has been much speculation about the cause of their marriage breakdown, with some sources suggesting that Andrew's demanding work schedule had put a strain on their relationship. However, neither Amy nor Andrew have publicly commented on the reasons behind their separation.
Also check: Sam Neill discloses that he is battling aggressive stage 3 cancer
Follow us or bookmark us for more Latest Pictures Entertainment News Celeb Bio box office collection report celebrities trailers and promos
Join us on Facebook
Join us on Twitter