Tragic News: "Bling Empire" Star Anna Shay Passes Away at 62 Following a Fatal Stroke
Heartbreaking reports confirm that Anna Shay, the beloved reality TV personality known for her role in "Bling Empire," has tragically passed away. According to TMZ, Anna's family revealed that she died on Monday. In an official statement provided to TMZ, her family expressed their deep sorrow, stating, "It saddens our hearts to announce that Anna Shay, a loving mother, grandmother, charismatic star, and our brightest ray of sunshine, has passed away at the early age of 62 from a stroke." They further emphasized that Anna's teachings on cherishing life and indulging in its finer aspects will be eternally missed and cherished.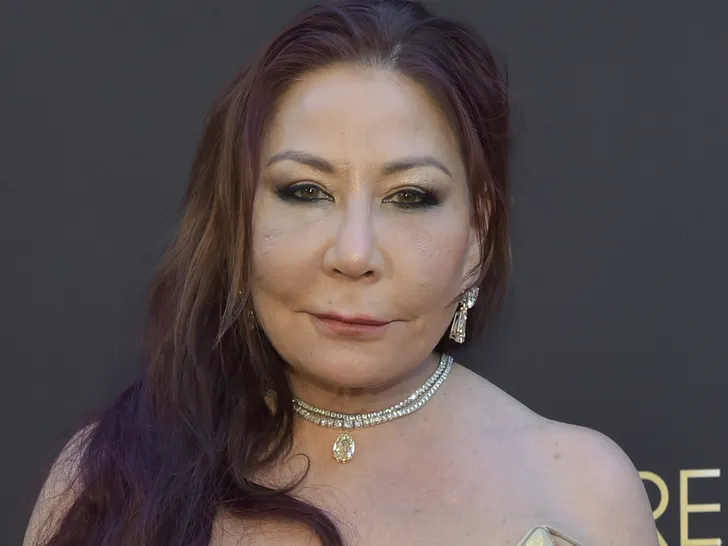 After her appearance on the inaugural season of Netflix's "Bling Empire" in 2021, Anna skyrocketed to fame, accumulating a devoted fanbase along the way. Kelly Mi Li, her co-star on the show, took to Instagram to express her heartfelt condolences, writing, "You are truly one of a kind and we will miss you forever."
Kane Lim, another castmate from "Bling Empire," conveyed his shock upon hearing the news, sharing his fond memories of their behind-the-scenes camaraderie. He expressed his deepest sympathies to Anna's family, highlighting the genuine friendship they shared. Dorothy Wang honored Anna's memory on Instagram, stating, "Rest in Peace, Anna. Your generosity, boldness, and fervor for life will forever be celebrated."
Kim Lee, also from the "Bling Empire" cast, conveyed her disbelief, acknowledging the complexities of their on-screen relationship while emphasizing the profound connection they shared outside of the show. Kim spoke of Anna's invaluable words of wisdom and unique personality, emphasizing how deeply she impacted those around her. Kim sent her thoughts and condolences to Anna's family during this challenging time.
Anna, known as the wealthiest individual on "Bling Empire," inherited hundreds of millions of dollars from her late father, who amassed his fortune as a defense contractor. Having experienced four marriages and divorces, she leaves behind her son, Kenny Kemp, and her adored grandchildren.
Anna Shay's untimely passing at the age of 62 has left a void in the hearts of fans and her fellow castmates. Her legacy as a vibrant and extraordinary individual will be forever cherished.
Also Check: Sydney Sweeney Opens Up About Her Father's Reaction to Her Nude Scenes in 'Euphoria'
Follow us or bookmark us for more Business Technology Entertainment News Celeb Bio box office collection report celebrities trailers and promos