Annaatthe (2021) Critics Reviews And Word Of Mouth
Annaatthe (Peddanna) is an Indian Tamil language action drama film releasing on 4 November 2021, directed by Siva
Written by Siva, Savari Muthu, Anthony Bhagyaraj, and Chandan Pachaimuthu produced by Kalanithi Maran and Prasand Ramdas.
The film features Rajinikanth, Meena, Khushbu, Nayanthara, Keerthy Suresh, Jagapathi Babu, Prakash Raj, and Vela Ramamoorthy
The movie was produced under Sun Pictures' banner and distributed by UFO.
Hindustan Times
Rajinikanth's film is a colossal mess, weakest in Siva's filmography.
Rajinikanth is earnest as always but cannot save the film from being a colossal disaster. Read More
ETimes: 2/5
Even Rajinikanth cannot save badly written Annaaatthe
We only ending feeling sad that from Mark Antony and Neelambari, villains in Rajinikanth films have come down to this level! Not just villains, the Superstar deserves better writers and directors as well. More
Sify: 2.5/5
A disappointing film which tests our patience.
The bottom line about Annaatthe is that, although the old Rajini formula is back, the entertainment we had witnessed in those days is missing in this 2021 film. More
Mirchi9: 1.75/5
Unbearably Outdated
The film needed a modern twist to the old tale. It is something Siva has done previously but has forgotten entirely in Peddanna.
The sister track could have taken a different turn, or the screenplay should have been tweaked to the modern sensibilities. Either of them could have made a difference.
Read more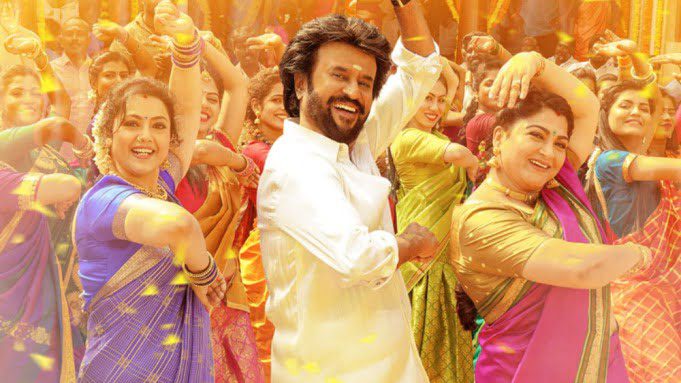 Annaatthe (2021) Critics Reviews And Word Of Mouth
Overall Family Entertainment from Siva & Team
#Annaatthe: Disappointing.
Expected at least a decent entertainer but it's once again only the Superstar saving the show, the rest is packed with excessive melodrama and over-the-top action sequences.
Templates are fine, not this much.
Walking out of #Annaatthe, I feel I shouldn't have hated #Darbar so much. Hmmm…
#Annaatthe has been watched.
What a colossal disappointment Not sure why #Siva chose to rehash his own film and force fit #SuperstarRajinikanth into it I've never experienced such a response to a #Thalaivar film ever… That hurt the most.
Public Word Of Mouth
As of now Word Of Mouth from Audiences: 6.5/10
We will get clear public word of mouth from Monday
Follow us or bookmark us for more Bollywood news box office collection report celebrities trailers and promos
Join us on Facebook
Join us on Twitter