Applying For A Home Loan? Here are 4 points you should check.
Availing on home loans requires a long-term financial commitment, and applications are approved after much evaluation.
Planning and preparing for a home loan is a crucial part of the home loan journey and can help you avail of the optimum home loan deal.
Adequate funds for a down payment:
According to the RBI guidelines, lenders can finance up to 75% to 90% of a property's value through home loans.
Therefore, the loan applicant must contribute a minimum of 10% to 25% of the property's cost as a down payment or margin contribution.
The final proportion would be determined based on the lender's risk evaluation of the borrower's credit profile and the ability to make higher contributions.
The borrower should always try to contribute a larger proportion of their finances due to its twin benefits.
This will reduce the total interest cost of home loans and improve the chances of loan approval.
However, to make larger down payments, the borrower shouldn't overstretch his funds or forego other crucial financial objectives.
Doing so, the borrower might be forced to avail of more expensive loans in the future, which can adversely impact his financial health.
Applying For A Home Loan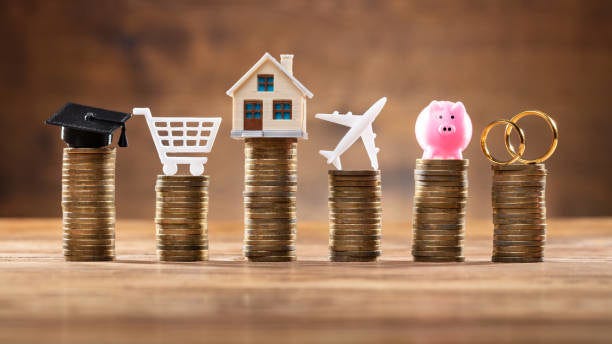 Improve your credit score
Many home loan lenders view credit scores of 750 and above as "good." As a result, applicants with such credit ratings have higher chances of getting approved home loans.
Additionally, most lenders offer preferential interest rates to applicants having higher credit scores.
Hence, applicants should fetch their credit reports before submitting home loan applications.
This will help them to take corrective steps to improve their credit score.
Applying for a home loan with an improved credit score can increase their chances of home loan approval at possibly lower interest rates.
Borrowers can receive one free credit report annually from each of the four credit bureaus.
Alternatively, they can fetch a credit report with free monthly updates through online financial marketplaces.
Check your EMI affordability
Home loan lenders usually prefer to lend to applicants whose total EMIs and other monthly repayment obligations, including that of the proposed home loan, are within 50-60% of their monthly income.
Hence, ensure that your total EMIs are within 50% to 60% of your annual income before applying for a home loan.
If not, think about prepaying or foreclosing some of your ongoing debts to reduce your existing EMI.
This will reduce overall FOIR and increase the chances of home loan approval. Maintain an adequate emergency fund. An emergency fund should ideally amount to at least six times your unavoidable expenses like insurance premiums, EMIs, rent, children's tuition fees, etc.
This would allow borrowers to continue with their loan repayments in case of loss of income due to disability or joblessness.
Prospective home loan borrowers can take advantage of various home loan overdraft products like Max Saver, Home Loan Advantage, Maxgain, and other variants to ensure liquidity for dealing with unexpected financial emergencies.
The interest component of such home loans is calculated after deducting the monthly average balance of a loan-linked savings/current account from the loan's outstanding principal.
The borrowers can use the linked account to deposit excess funds, which may be withdrawn following their liquidity or cash flows.
As a result, borrowers can lower their interest costs when they have surplus funds and withdraw those additional funds when facing unforeseen circumstances or cash crunches.
Compare various home loan lenders
The interest rates, tenure, LTV ratio, and even the loan amount offered can vary significantly depending on the home loan lender and their risk evaluation.
Hence, borrowers should aim to compare the loans offered by as many home loan lenders as possible before making the final home loan application.
The most convenient way is to visit online financial marketplaces, where you can compare multiple lenders and choose the most suitable one based on your home loan requirements and eligibility criteria such as credit score, job profile, monthly income, employer's profile, etc.
---
Also read
Three Arrows Capital has defaulted on a loan worth more than $670 million
Buffett's Berkshire raises its stake to about 16.4%
Hacker begins laundering funds from the $100 million Harmony bridge attack
---
---
Follow us or bookmark us for more Business Celeb Bio box office collection report celebrities trailers and promos
Join us on Facebook
Join us on Twitter