Article 15 is a crime drama film directed by Anubhav Sinha produced by Zee Studios and Benaras Media Works. The film is written by Gaurav Solanki and Anubhav Sinha. It stars Ayushmann Khurrana, Isha Talwar, Sayani Gupta, Kumud Mishra and Manoj Pahwa.
The film is based on Article 15 of the Indian Constitution, which prohibits discrimination on grounds of religion, race, caste, sex or place of birth.  Article 15 takes inspiration from true life events, including 2014 Badaun gang rape allegations and 2016 Una flogging incident. Ayushmann Khurrana, the protagonist, is playing a police officer in the film. Filming began on 1 March 2019 in Lucknow.
Cast and Crew
Directed by
Anubhav Sinha
Produced by
Anubhav Sinha
Zee Studios
Written by
Gaurav Solanki
Anubhav Sinha
Starring
Ayushmann Khurrana
Isha Talwar
Sayani Gupta
Kumud Mishra
Music by
Songs:
Anurag Saikia
Piyush Shankar
Divine
Gingger
Score:
Mangesh Dhakde
Cinematography
Ewan Mulligan
Edited by
Yasha Ramchandani
Production
company
Benaras Media Works
Zee Studios
Distributed by
Zee Studios
Release date
28 June 2019
Running time
130 minutes
Country
India
Language
Hindi
[ads]
Budget
Article 15 made in a budget of 30cr.
Production Cost 25cr.
Prints and Advertisement 05cr.
Screen count
Article 15 will be released in 2000 screens worldwide
India 1700+ screens
Overseas 300+screens
Total 2000+screens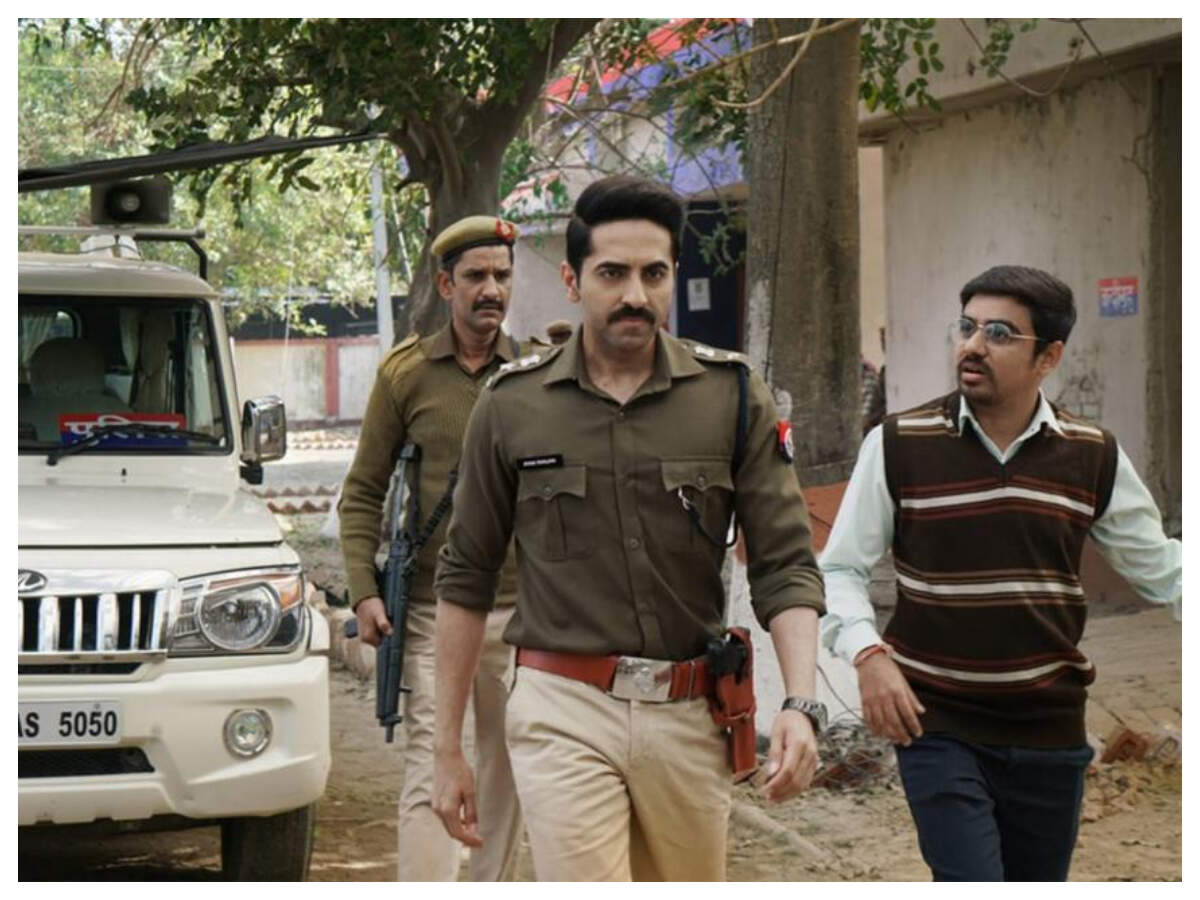 Hit or Flop
Kabir singh running riots at the ticket window and it will be really difficult for Article 15 to slow it down
Movie will collect
If WOM Negative 15-20cr.
Mixed WOM 20 – 35cr.
Positive WOM 35-50cr.