Bhumika Chawla All Movies Hit Flop Box Office Analysis All Languages Filmography Box Office Verdict and Success Ratio
Rachna Chawla, famously known as Bhumika Chawla is an Indian actress who worked in Telugu, Tamil, Hindi, Malayalam, Punjabi and Bhojpuri films.
She was born on 21 August 1978 in a Punjabi family in New Delhi, India and completed her schooling there.
Her father is a retired Army officer.
Bhumika has two siblings, an elder brother and sister.
She moved to Mumbai in 1997 and started her career with Ad films and Hindi music video albums.
She appeared in the Zee TV series Hip Hip Hurray and Star Best Sellers – Fursat Mein.
Chawla started off her film career in the Telugu film industry, starring in the feature film Yuvakudu (2000) alongside actor Sumanth.
Her second release, Kushi (2001), in which she starred opposite Pawan Kalyan was a box office Blockbuster.
Chawla starred in her first Bollywood film, Tere Naam (2003), alongside Salman Khan.
In 2008, she made her debut in the Punjabi film industry, starring in Yaariyan, opposite Gurdas Maan.
She marked her debut in Web Series with Bhram in 2018 alongside Kalki Koechlin and Sanjay Suri.
Chawla married her long-time boyfriend and yoga teacher Bharat Thakur on 21 October 2007 at Devlali, Nashik in a Gurdwara.
She went regularly to Thakur's courses and is said to have dated him for four years before marrying him.
The couple has a son born in February 2014.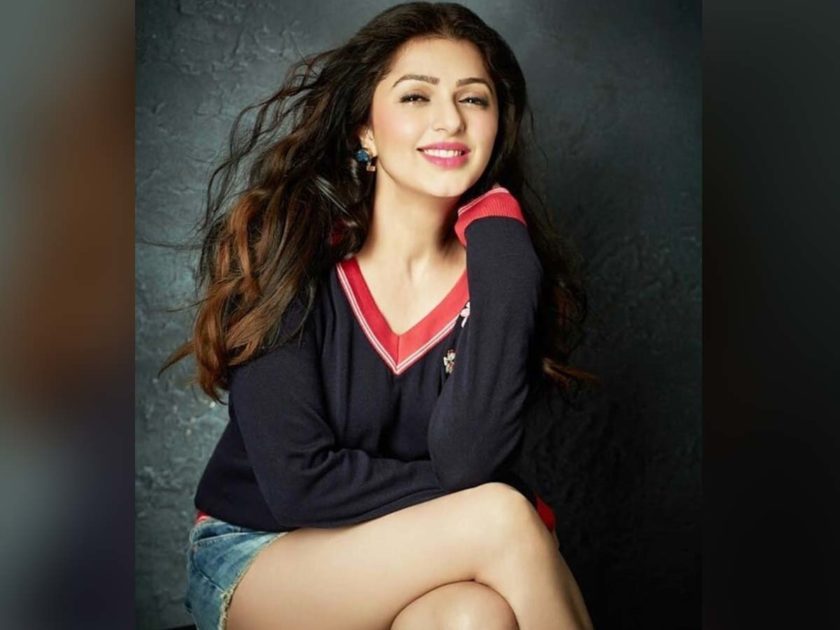 Bhumika Chawla All Movies Hit Flop Box Office Analysis
—
Film
Release Date
Languages
BO Verdict
45
Seetimaarr
10-Sep-21
Telugu
Semi Hit
44
Paagal
14-Aug-21
Telugu
Hit
43
Ruler
20-Dec-19
Telugu
Flop
42
Kolaiyuthir Kaalam
9-Aug-19
Tamil
Average
41
Khamoshi
14-Jun-19
Hindi
Flop
40
Savyasachi
2-Nov-18
Telugu
Flop
39
U Turn
13-Sep-18
Tamil
Telugu
Super Hit
38
Kalavaadiya Pozhuthugal
29-Dec-17
Tamil
Flop
37
Middle Class Abbayi
21-Dec-17
Telugu
Super Hit
36
M.S. Dhoni: The Untold Story
30-Sep-16
Hindi
Super Hit
35
Luv U Alia
17-Jun-16
Kannada/Tamil/Hindi
Average
34
Laddu Babu
18-Apr-14
Telugu
Average
33
Buddy
5-Jul-13
Malayalam
Average
32
Collector Gari Bharya
5-Nov-10
Telugu
Flop
31
Yagam
19-Mar-10
Telugu
Flop
30
Amaravathi
3-Dec-09
Telugu
Hit
29
Bhramaram
25-Jun-09
Malayalam
Semi Hit
28
Naa Style Veru
12-Jun-09
Telugu
Flop
27
Mallepuvvu
19-Sep-08
Telugu
Flop
26
Swagatam
25-Jan-08
Telugu
Flop
25
Yaariyan
11-Jan-08
Punjabi
Hit
24
Anasuya
21-Dec-07
Telugu
Hit
23
Gangotri
16-Nov-07
Bhojpuri
Hit
22
Gandhi, My Father
3-Aug-07
Hindi
Flop
21
Sathyabhama
6-Jul-07
Telugu
Average
20
Mayabazaar
1-Dec-06
Telugu
Flop
19
Sillunu Oru Kaadhal
8-Sep-06
Tamil
Hit
18
Family
13-Jan-06
Hindi
Flop
17
Jai Chiranjeeva
22-Dec-05
Telugu
Semi Hit
16
Dil Jo Bhi Kahey…
23-Sep-05
Hindi
Flop
15
Silsiilay
17-Jun-05
Hindi
Flop
14
Dil Ne Jise Apna Kahaa
10-Sep-04
Hindi
Flop
13
Naa Autograph
11-Aug-04
Telugu
Semi Hit
12
Samba
9-Jun-04
Telugu
Average
11
Run
14-May-04
Hindi
Flop
10
Missamma
28-Nov-03
Telugu
Flop
9
Tere Naam
15-Aug-03
Hindi
Super Hit
8
Simhadri
9-Jul-03
Telugu
Blockbuster
7
Okkadu
15-Jan-03
Telugu
Super Hit
6
Vasu
10-Apr-02
Telugu
Average
5
Roja Kootam
22-Feb-02
Tamil
Hit
4
Snehamante Idera
26-Oct-01
Telugu
Average
3
Kushi
21-Apr-01
Telugu
Blockbuster
2
Badri
12-Apr-01
Tamil
Super Hit
1
Yuvakudu
18-May-00
Telugu
Semi Hit
Total Number Of Films (Special Appearance not included) : 44
Blockbuster : 02
Super Hit/ Hit : 13
Semi Hit / Average : 12
Below Average/Flop/Disaster : 17
Success Ratio : 61%
Note : success ratio calculated considering ATBB blockbuster Super hit hit semi hit above average and average movies
---
Follow us or bookmark us for more Bollywood news box office collection report celebrities trailers and promos
Join us on Facebook :
Join us on Twitter :