Blake Lively and Ryan Reynolds Welcome Baby Number 4 – Latest Updates
"Blake Lively and Ryan Reynolds Expand Their Family to Six with New Arrival – No Photos Yet Shared by the Couple"
Blake Lively and Ryan Reynolds Welcome Baby Number 4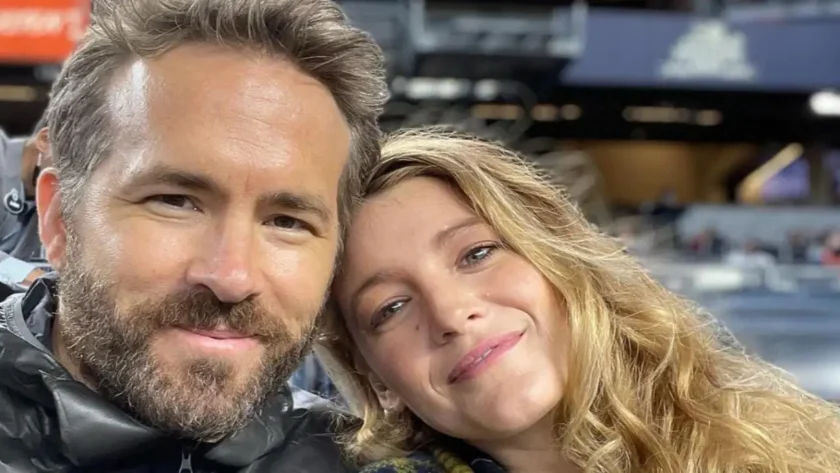 "The former Gossip Girl actress, Blake Lively, and the talented actor, Ryan Reynolds, are now proud parents of six children. Despite the excitement, the couple has yet to reveal any pictures of their latest addition to the family. On Super Bowl Sunday, Lively hinted that she has given birth with a post on social media showing a noticeable absence of her baby bump."
"Puppy Bowl Sunday 2023🥘 🍲 🥧 been busy," she wrote in the Instagram post, which featured her with Reynolds' mother, Tammy.
The post also featured photos of their Super Bowl dishes.
Many of Lively's followers left comments in the post that pointed out the absence of a baby bump.
"Epic post! For all the reasons!!!" wrote Deadpool creator Rob Liefeld.
The couple's new arrival joins daughters Betty, 3, Inez, 6, and James, 8.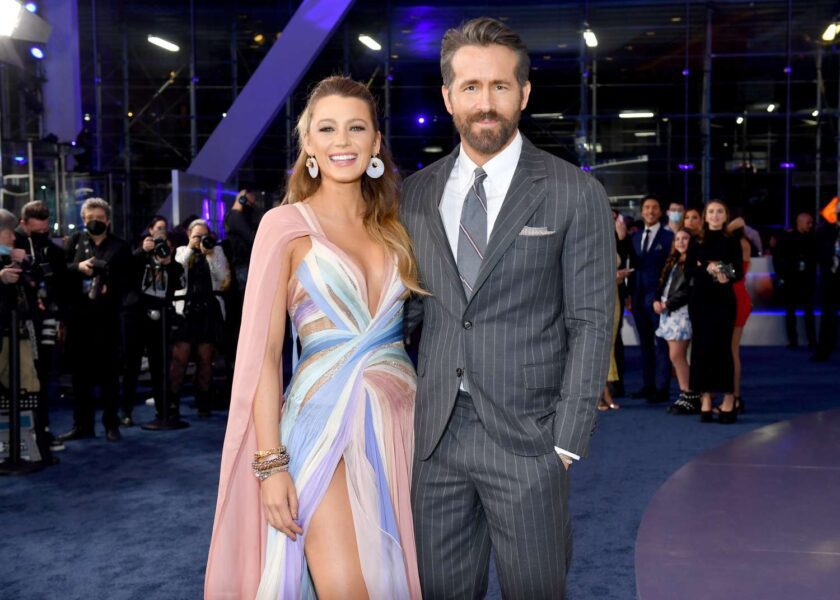 The Deadpool actor recently chatted about the couple's then-baby on the way in an interview with Entertainment Tonight, where he shared how the pair's three daughters feel about the new addition.
"They're in. They love it," he said of his girls. "They're ready."
Blake revealed her fourth pregnancy in September. She kept a very low profile throughout it and posted once about it on her Instagram. The actress shared personal photos of herself while expecting in order to deter the paparazzi trying to capture her and her family in their home.
"Here are photos of me pregnant in real life so the 11 guys waiting outside my home for a 🦄 sighting will leave me alone," she wrote. "You freak me and my kids out. Thanks to everyone else for all the love and respect and for continuing to unfollow accounts and publications who share photos of children. You have all the power against them. And thank you to the media who have a 'No Kids Policy'. You all make all the difference 🙏♥️. Much love! Xxb".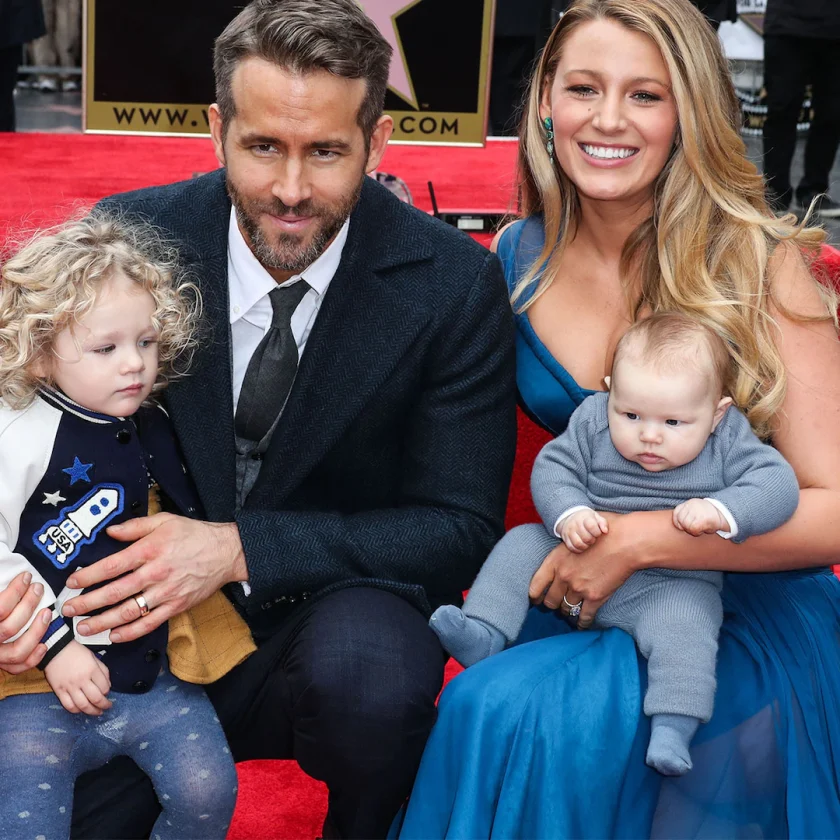 Ryan spoke on the Today Show in the fall about how he and Blake chose to keep all their babies' sexes a surprise. "I don't know [the sex of the baby], we never find out 'til [they're born]," he admitted. "I know girls, so I'm kind of hoping that, but I'm ready for whatever happens."
"Blake Lively Pays Tribute to Ryan Reynolds' Passion for Film and Family in Moving Speech Ahead of American Cinematheque Award"
"Last month in Los Angeles, Blake Lively gave a touching speech honoring her husband, Ryan Reynolds, prior to his acceptance of the highly acclaimed American Cinematheque Award. In her emotional tribute, she shared intimate stories showcasing Reynolds' commitment to his craft and the limitless love he has for their family."
"This man, he has contributed so much to the world's most international happiness with his art, his heart, his philanthropy, his humor, his integrity, his unmatched work ethic, his self-deprecating levity, his hard-earned depths in his scripts," said the actress.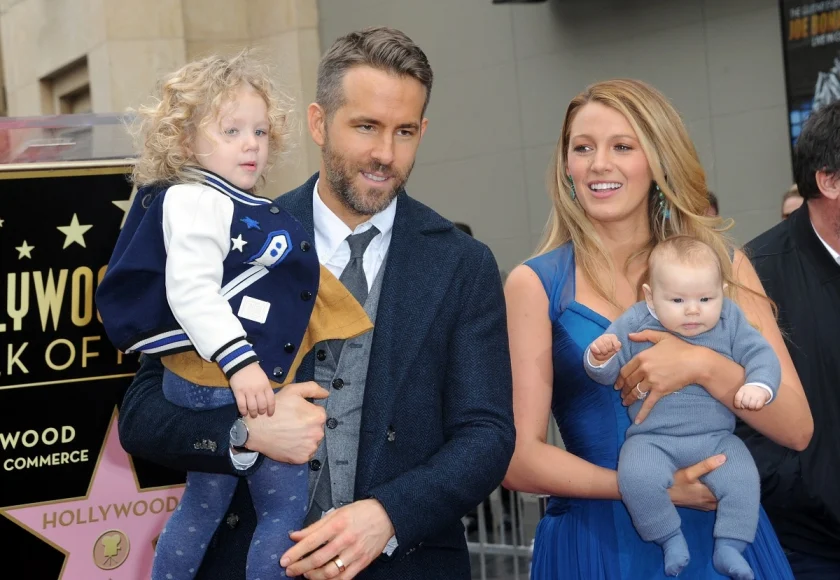 And the Free Guy star has also exceeded the demands of family life, shared Lively.
"And now I am his home, and our girls are his home," she said. "And just like that 19-year-old boy [who used to commute home to Canada], he races home, whether it's from across the globe or a meeting across the street, he is hard-wired to get home. If he came home from set not in his wardrobe, we would be very concerned."
Lively continued, "He would show up with mud, fake blood, real blood, prosthetic scars, superhero suits, shoes or clown makeup, daddy always comes home. And that man races back to his real life like nothing I have ever seen. Especially not by someone who is able to be so all in, in his work life."
"He is able to somehow be everything to everyone, all at once. He is the most present person you will ever meet," she said. "And yes, he creates magic in his work but man, oh man, does he create magic in his real life."
Also Read,
Follow us or bookmark us for more Latest Pictures Entertainment News Celeb Bio box office collection report celebrities trailers and promos
Join us on Facebook
Join us on Twitter