Carly Pearce discusses her positive outlook following her breakup, teases new music collaboration with Chris Stapleton, and hints at surprises for her upcoming CMA Fest performance. Read more about her reflections and exciting developments in her career.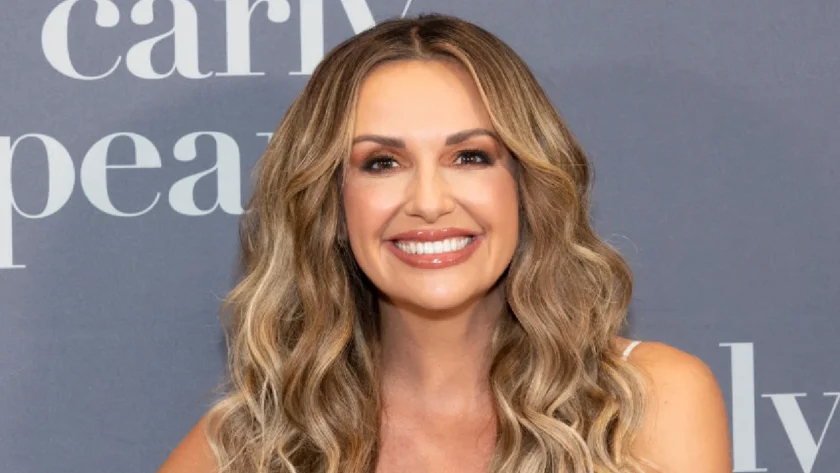 Carly Pearce Embraces Positivity After Riley King Breakup
Carly Pearce is embracing a positive outlook following her recent split from Riley King. The 33-year-old country singer and King, 27, ended their two-year relationship earlier this month. The couple went public with their romance in 2021, shortly after Pearce's divorce from fellow country singer Michael Ray, 35.
While Pearce did not publicly address the breakup, King shared his well wishes for her in an interview with Page Six. He expressed his support for Pearce's career and personal life, acknowledging that they have chosen to go their separate ways. The couple also removed all photos of each other from their respective Instagram accounts.
Despite the end of their relationship, Pearce is focusing on moving forward with a sense of positivity. She is determined to channel her energy into her career and personal growth, finding solace in the belief that brighter days lie ahead.
Carly Pearce Reflects on Breakup, Teases New Music and CMA Fest Surprises
During an interview with ET's Rachel Smith at the 50th annual CMA Fest, Carly Pearce opened up about her recent split, her upcoming single, and exciting surprises in store for CMA Fest.
Pearce expressed that she feels really good despite the breakup, emphasizing that dating is a journey to determine compatibility, and sometimes relationships don't go the distance. However, she shared that she is in a great place in her life, surrounded by wonderful friends, family, and amazing music that makes her feel fulfilled and genuinely happy.
Speaking of her new music, Pearce revealed an exciting collaboration with Chris Stapleton on their single titled "We Don't Fight Anymore." She explained that although she wrote the song without Stapleton, she felt his voice was the perfect fit.
To make the magic happen, Pearce reached out to Stapleton's wife, Morgan, through DMs, acknowledging the authenticity of the interaction. Morgan's positive response led to a call where they discussed the song, with Pearce appreciating Stapleton's honesty if he didn't connect with it. According to Pearce, Stapleton went above and beyond her expectations, and the song will be released on June 16.
Pearce believes that the emotional track will resonate with listeners, potentially saving relationships or prompting the realization that it's time to leave. She strives to create music that evokes genuine human emotions and hopes to connect with her audience on a deeper level.
Aside from her new music, Pearce also hinted at a surprise guest for her CMA Fest performance. Taking the "big stage" has been a lifelong dream for her since attending CMA Fest at the age of nine.
Although she remained tight-lipped about the guest, Pearce expressed her gratitude for finally reaching this milestone after 13 years of pursuing her musical career in Nashville.
Fans can catch Pearce's performance and many other exciting moments during the CMA Fest, airing on July 19 on ABC.
Also Check: Jana Kramer and Fiancé Allan Russell Joyfully Anticipate Arrival of Their First Child
Leo DiCaprio and Gigi Hadid Dine with His Parents in London
Moriah Mills Calls Out Zion Williamson for Sharing Baby Photos with Girlfriend Ahkeema
Follow us or bookmark us for more Business Latest Pictures Entertainment News Celeb Bio box office collection report celebrities trailers and promos