Ciara and Future Breakup, She found the greatest love is self-love
After parting ways from Future, Ciara found the greatest love is self-love.
The "Goodies" singer is reflecting on what she learned from her 2014 breakup from Future. The headline-making split, which came amid rumors that the rapper had cheated, led Ciara to look onward.
Also Read, Who all Played The Character Michael Myers?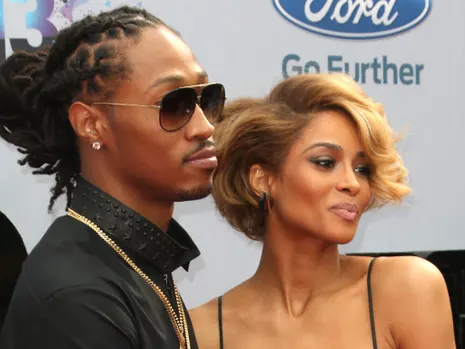 "I told myself I've got to figure out how to navigate in the next chapter of my life," she told Women's Health in a Nov. 15 interview. "All the things I was aspiring to have at that time, even thinking about love, I was like, 'It's going to happen when it's supposed to.'"
But as Ciara—who has been married to NFL player Russell Wilson since 2016—explained, in order to move forward, she had to look inward as well.
"I can't love anybody to the best of my ability if I'm not loving on myself. I can't be the best mom if I'm not loving on myself," she told the outlet. "So I put more focus on me, taking care of me; it was the best thing I could have done."
Ciara and Future first met while working together in 2012, after Future dropped a remix of Ciara's "Sorry."
The following year, Ciara opened up about their relationship in an April 2013 interview with The Qdeezy Show on Philadelphia's Hot 107.9, noting, "He is an amazing guy."
The pair got engaged that year in October, with the "1, 2 Step" singer announcing in January 2014 that she was expecting their first child, Future Jr., who was born in May 2014.
However, just three months later, allegations of Future's infidelity broke.
You May Like: How many Tattoos Does Kristen Bell Have? 
Ciara and Future Breakup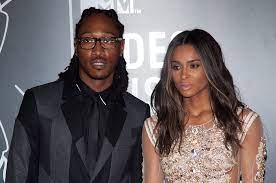 Ciara reportedly called it off with Future right away, but they sought to work it out for a few months after.
It was clear that it was game over in December 2014 when Ciara was getting her matching tattoo with Future removed and even more clear in 2015 when she was spotted holding hands with now-husband Russell.
Flash forward to now and Ciara and Russell have welcomed daughter Sienna, 5, and son Win, 2.
However, in the years since his split with Ciara, Future has shared his thoughts about his ex and her NFL quarterback husband.
In a 2019 interview with Beats 1 Radio, he said, "He do exactly what she tell him to do. He's not being a man in that position."
In response, Ciara and Russell took to social media with a photo of their children sharing a kiss with the caption, "All that matters #love."
Eventually, Future cleared the air by noting in an interview just a few days later with Durtty Boyz Show, "I don't have nothing against him, and I'm happy for them."
Also Read, Modern Family Star Julie Bowen About Her Sexuality
Despite everything, Ciara is thankful for life's hills and valleys.
"When I put more focus on me, I felt like I grew into another level of womanhood. Now, that's a part of my armor in my life. I will always go back to it. And the next time, when I have my next baby, that place has done me well, loving on me," she says. "I am so much better to my precious babies because of that mentality. I'm better to my husband because of that. I'm keeping my sexy up. I'm doing the things that fill me up, that make me happy, that get me going."
For Ciara, living a life this authentic and laser-focused is what dreams are made of.
Also Read, Kylie Jenner Sexy In Black
Follow us or bookmark us for more News Bollywood news Games latest pictures Entertainment box office collection report celebrities trailers and promos
Join us on Facebook  Ciara and Future Breakup
Join us on Twitter