Ciara says, He Loves My Curves
Ciara is in her body acceptance era thanks to her children and her husband, Russell Wilson.
"I give myself grace and my honey, Russ, he loves my curves. So he celebrates that, which I love," she says. "So I don't stress as much now I think as I would have when I was younger."

Ciara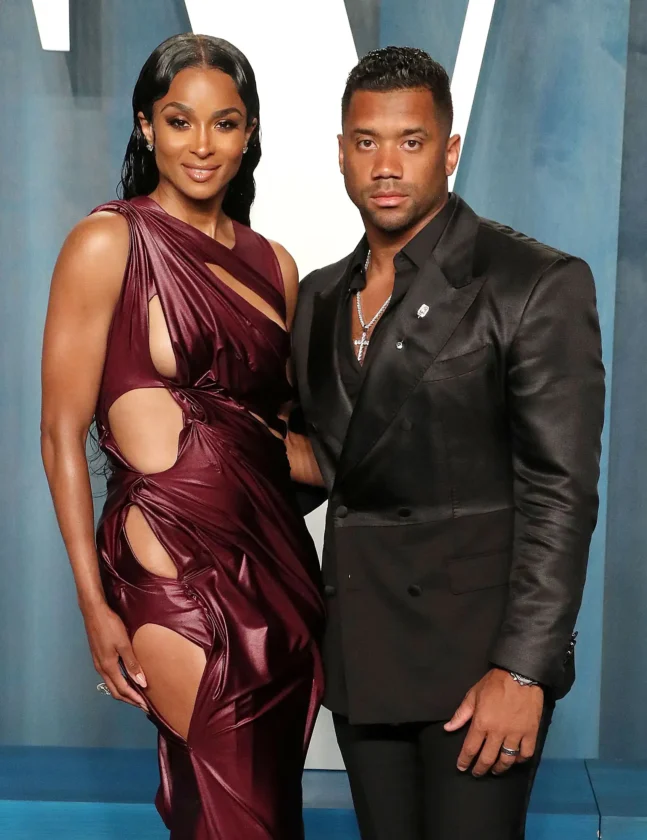 Ciara, a 37-year-old singer, songwriter, and mother of three, recently spoke with Yahoo Life about how she remains "conscious" of her body after having three children — 8-year-old son Future Zahir, whom she shares with rapper Future; 5-year-old daughter Sienna and 2-year-old son Win with her husband, NFL quarterback Russell Wilson. However, she maintains perspective by reminding herself of the body image struggles she faced growing up, which her kids too will go through.
Ciara, who released her debut album, Goodies, when she was just 18 in 2004, can relate to the insecurities of any teenager from her years in school prior to fame. She noted, "We all dealt with that," and added, "The conversations that kids have can be overwhelming, and the fear of being judged or the fear of feeling like you don't fit in was a very real thing for me."
Even after entering the music industry, Ciara continued to face the opinions of not only her peers but also of authority figures who would take her from being an "aspiring" artist to the "real deal." She reflected on the process of artist development during which a record label works to grow the skills and public profile of an artist, saying, "Before I was known to the world, there was a training stage where I realized, 'OK, I've got to level up how I'm taking care of myself,'" and went on to explain how she began focusing not only on her capabilities but also on the way that she looked.
Ciara also spoke about how movement plays a big part in how she communicates, releases, and expresses herself. She identified with dancing and movement at a very young age and began working out more seriously as she got older, especially with her career as an entertainer in mind. She has since sung and spoken about the concept of "leveling up" and even teamed up with Unlimited by Degree to discuss how she feels limitless even in her approach to physical endeavors.
Marrying a professional athlete has also inspired Ciara to continue striving to improve herself physically. She and Wilson often engage in "good friendly competition" and encourage each other during their workouts. Ciara feels like a better woman because of him and a more confident mother as she manages newer body image struggles with his support.
However, she acknowledged that it is still a struggle to keep her core intact after giving birth to three children, especially given her experience with diastasis recti after having her daughter. Despite this, she has perspective on it and recognizes that her body has achieved a great deal by carrying and giving birth to her three precious babies.
Ciara also knows that her own relationship with her body will serve as an example for her children. She wants to continually encourage them to feel confident in their skin and embrace their amazing and unique attributes that make them who they are. She hopes to be a safe place for them during those challenging and uncomfortable conversations and phases they will go through.
Also Check: Brooke Shields claims that Tom Cruise left his daughter Suri out of his Christmas card
Follow us or bookmark us for Latest Pictures Entertainment News Celeb Bio box office collection report celebrities trailers and promos
Join us on Facebook
Join us on Twitter