Ethereum's long-awaited Merge is expected to arrive next month.
Ethereum's long-awaited Merge is expected to arrive next month, and would-be blockchain watchers may want to pay attention to some notable metrics.
The Merge — the final stage in Ethereum's transition from proof-of-work to proof-of-stake — will see the so-called Beacon Chain and its fleet of validators become the underpinnings of the blockchain network.
This event follows a long phase of planning, iteration, trial-and-error and public discourse.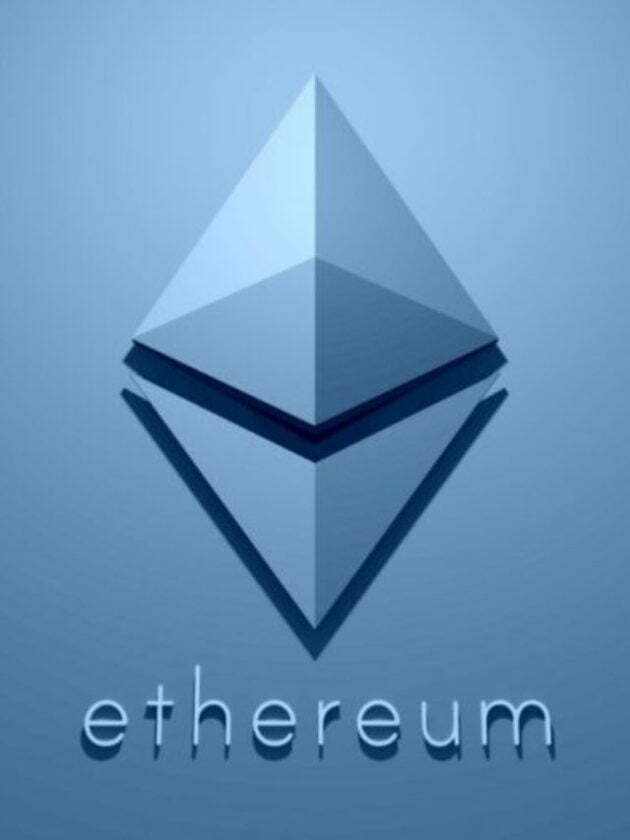 Here are some key numbers to keep in mind ahead of The Merge.
417,855
This figure refers to the number of validators in place as of August 28. The data comes from beaconcha.in, which provides several data points about the network.
Validators are essentially the miners of the proof-of-stake blockchain. To participate in the network, they must stake 32 ETH. Validators function partly to create the next block of transactions, thereby extending the chain as new transactions are added to the network. They also store information about the network.
13,218,949
That's the amount of ETH deposited to date in Ethereum's staking contract. The contract was first launched in November 2020 and kicked off the initial phase of Ethereum's proof-of-stake transition.
The above figure comes from a Dune Analytics dashboard maintained by Dune co-founder Fredrik Haga.
79,322
To date, almost 80,000 unique depositors have contributed funds to the staking contract and, thus, have set aside the necessary funds to become a validator.
According to the data collected by Haga, the biggest depositor has deposited 288,160 ETH to the address.
58,750,000,000,000,000,000,000
Yes, that eye-popping number has a significant meaning for Ethereum's Merge.
It refers to a value known as Terminal Total Difficulty, the trigger point at which Ethereum will shift from proof-of-work to proof-of-stake.
Ethereum co-founder Vitalik Buterin tweeted earlier this month about the number's setting, stating that "[t]his means the ethereum [proof-of-work] network now has a (roughly) fixed number of hashes left to mine."
61
This last number is only indirectly related to the Ethereum network itself but speaks to the attention being paid as of late to the upcoming upgrade.
61 was the most recent Google Trends score for "ethereum merge" in the United States, reaching 100 on August 11, as shown in the chart below.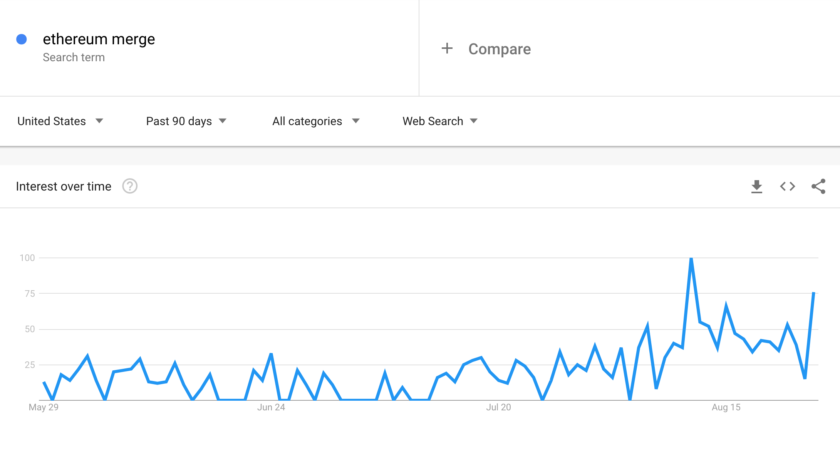 Looking at the worldwide data, "ethereum merge" similarly peaked on August 11, having scored a 65 on August 25.
Follow us or bookmark us for more Business Celeb Bio box office collection report celebrities trailers and promos
Join us on Facebook 
Join us on Twitter