Ginuwine had a fall and the video went viral.
Ginuwine, a prominent figure in the R&B industry, captured the attention of the internet with his infectious dancing that went viral last year. This weekend, he made an appearance at the Lovers and Friends festival, which saw the gathering of some of the biggest names from the 2000s in Las Vegas. 
As he took to the stage to perform his hit songs, the audience was eager to witness his electrifying performance. However, during his rendition of "In Dem Jeans," Ginuwine attempted to leap off the stage, but unfortunately lost his balance and stumbled towards the sign language interpreter. 
The fall was so sudden that he almost knocked the interpreter over, causing a brief moment of panic. Despite the mishap, Ginuwine managed to regain his composure and continue with his performance, captivating the audience with his talent and energy.
Ginuwine burst onto the music scene with his chart-topping single, "Pony," which marked the introduction of the now-iconic "Timbaland sound" to radio airwaves. Initially perceived as a one-hit wonder, Ginuwine defied expectations and cemented his status as a legendary artist over time.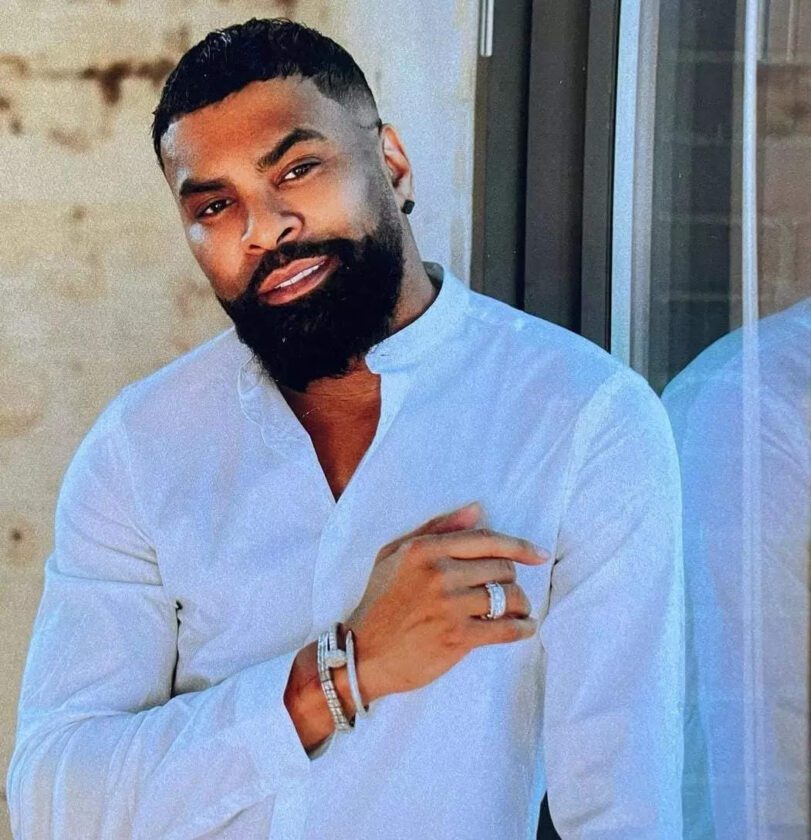 He showcased his versatility and talent by producing a diverse range of records that showcased his artistic range. Despite his success, his two biggest singles, "Pony" and "Differences," sound nothing alike.
In fact, if a person unfamiliar with Ginuwine listened to both songs, they would be unlikely to guess that they were both by the same artist. Such is the remarkable range and talent of Ginuwine that he has left an indelible mark on the music industry.
Undoubtedly, Ginuwine is one of the most talented artists of all time, possessing a remarkable ability not only as a singer but also as a gifted dancer.
However, as he ages, his dancing skills have become the subject of memes on social media. This year, however, the focus of online humor has shifted, as many people found humor in Ginuwine's unfortunate fall off the Lovers and Friends stage. In an attempt to steady himself, he grabbed the sign language interpreter, nearly causing them to fall as well.
Despite this mishap, Ginuwine remained unfazed and continued to perform without missing a beat. Although his fall became a moment of amusement for many, it does not diminish the fact that Ginuwine is a truly talented artist whose contributions to music will be remembered for years to come.
Twitter Reacts On Ginuwine fall
Also Check: #IncestInPeace Trending On Twitter
Follow us or bookmark us for more Latest Pictures Entertainment News Celeb Bio box office collection report celebrities trailers and promos
Join us on Facebook
Join us on Twitter