Discover the romantic side of Buffalo Bills quarterback Josh Allen with his heartfelt Instagram note to ex-girlfriend Brittany. Meanwhile, explore the past relationship of actress Hailee Steinfeld with One Direction's Niall Horan. Get a glimpse into their personal lives and how it intertwines with their current connection.
New Celebrity Romance Alert? Hailee Steinfeld and Buffalo Bills' Josh Allen Spotted Together in NYC
Hollywood may have a hot new couple on its hands! Recent photos capture actress Hailee Steinfeld and Buffalo Bills' star quarterback Josh Allen stepping out for a night on the town in New York City.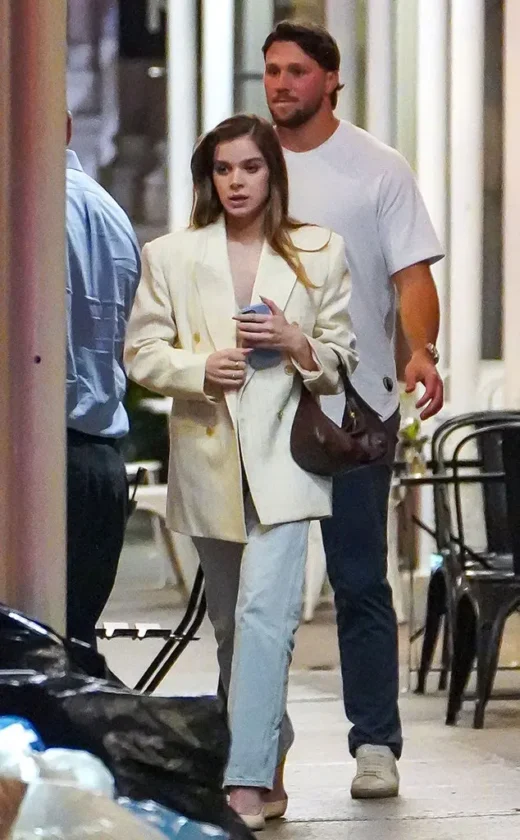 During their apparent date night at the popular ABC Kitchen restaurant, the 26-year-old Hailee turned heads in a chic blazer-and-jeans ensemble, while the 27-year-old athlete opted for a white T-shirt, stylish sneakers, and dark jeans.
Although the duo has remained tight-lipped about their relationship status, this sighting comes amidst rumors of Josh's split from his long-term girlfriend, Brittany Williams. Speculation intensified after Brittany, a Pilates instructor, seemingly deleted all traces of Josh from her Instagram account.
Interestingly, Josh still has a few posts dedicated to Brittany on his own Instagram, including a heartfelt birthday message from April 2020 accompanied by a series of adorable pictures. "I hope your day was as amazing as you," he wrote, adding, "here's to 24 and more!"
Stay tuned as we uncover more about this potential new celebrity love story!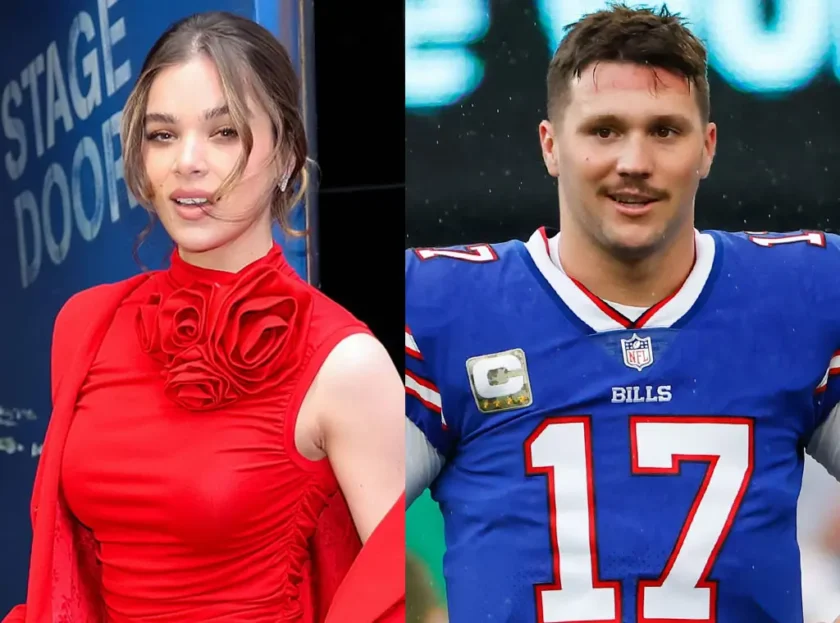 Heartfelt Birthday Wishes and Past Romance: Josh Allen's Sweet Instagram Message to Brittany and Hailee Steinfeld's Previous Relationship with Niall Horan
Josh Allen, the talented Buffalo Bills quarterback, showed his affection for his former girlfriend Brittany Williams in a heartfelt Instagram post on her birthday in 2018. In a reference to Taylor Swift's popular song, he wrote, "T-Swift year !! Thank you for being on this journey with me and putting up with me, I love you so much, you deserve it all!"
On the other hand, Hailee Steinfeld, the accomplished actress, had a romantic connection with One Direction singer Niall Horan back in 2018. The pair was spotted spending time together, but their relationship came to an end by the end of that year.
According to a source close to Hailee, who spoke to E! News in December 2018, "Hailee and Niall were going strong over the summer but split a few months ago and have been trying to keep it low-key." The insider revealed that Hailee realized she had a busy schedule with numerous work commitments, making it challenging to sustain the relationship. They gave their best to make it work, but ultimately, it was a case of "young love."
These glimpses into their personal lives add an intriguing layer to the emerging story surrounding Josh Allen and Hailee Steinfeld's current connection.
Also Check: Irina Shayk Bio, Age, Height, Weight, Net Worth
Follow us or bookmark us for more Business Latest Pictures Entertainment News Celeb Bio box office collection report celebrities trailers and promos
Join us on Facebook
Join us on Twitter