How many Tattoos does David Beckham have?
Brief
David Beckham is widely known for his incredible soccer skills, fashion sense, and his numerous tattoos.
The former Manchester United, Real Madrid, and LA Galaxy midfielder is one of the most recognizable athletes in the world. Beckham's tattoos have become a significant part of his personal brand, and he is known for his love of body art.
In this article, we will explore the number of tattoos that David Beckham has and the meanings behind some of his most famous ink.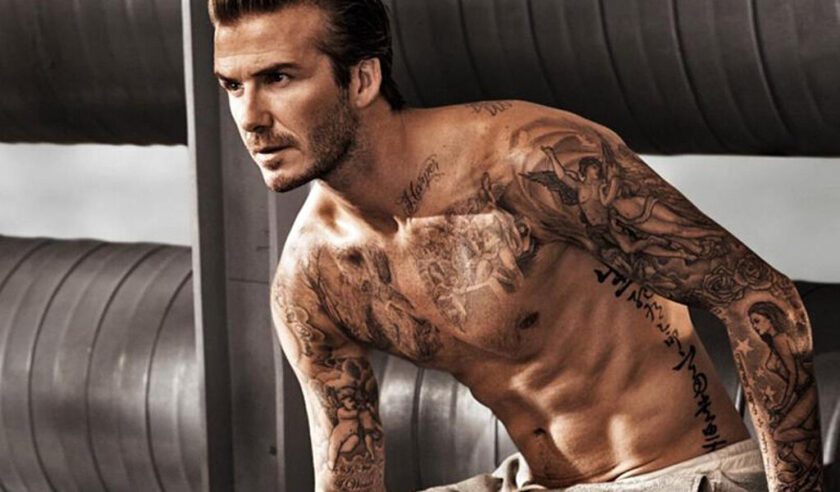 How many Tattoos does David Beckham have?
David Beckham's first tattoo was a tribute to his son Brooklyn. He had his son's name inked on his lower back in 1999.
Since then, Beckham has added dozens of tattoos to his body, each with its own unique meaning. Over the years, he has covered his arms, chest, back, and legs with various designs, including religious symbols, quotes, and images of his loved ones.
As of 2023, it is estimated that David Beckham has around 70 – 80 tattoos on his body.
This number has been fluctuating over the years as he has added new designs and covered up old ones. Beckham's tattoos have been a constant source of fascination for his fans and the media, and he has often been asked to explain the meanings behind them.
One of Beckham's most famous tattoos is the "Victoria" tattoo on his left hand. This tattoo is a tribute to his wife, Victoria Beckham, and is written in a Gothic font.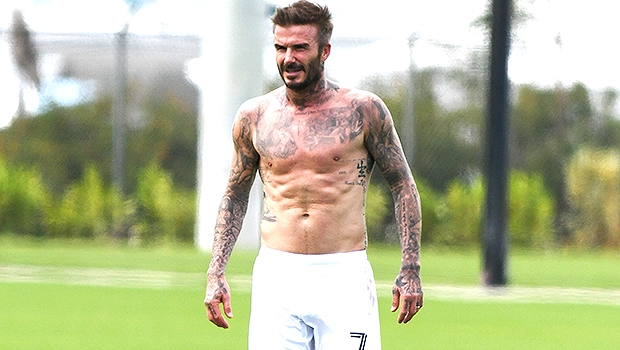 He also has her name tattooed in Sanskrit on his arm. Beckham has always been vocal about his love for his wife and their family, and these tattoos serve as a permanent reminder of that love.
Another notable tattoo is the "99" tattoo on Beckham's finger, which represents the year he married Victoria.
He also has several tattoos dedicated to his children, including their names and portraits. One of his most recent tattoos is a tribute to his daughter, Harper. The tattoo features a design of a little girl, which is said to be based on a photo of Harper.
Beckham's tattoos are not just limited to his personal life, though. He also has several tattoos that represent his faith, including a large cross on his back and a guardian angel on his chest. He has also been known to get tattoos to mark important milestones in his career, such as his move to Real Madrid and his retirement from professional soccer.
In conclusion, David Beckham is a man of many tattoos, each with its own unique meaning. His body art has become an important part of his personal brand, and he has inspired countless fans to get inked themselves. Whether you are a fan of soccer or body art, there is no denying the impact that David Beckham's tattoos have had on popular culture.
In a 2016 commercial for his collaboration with Biotherm Homme skincare, he spoke about some of them, saying that "The story of my life is written on my skin. Don't expect to read it on my face." Read on to learn more about David's impressive collection of body ink below.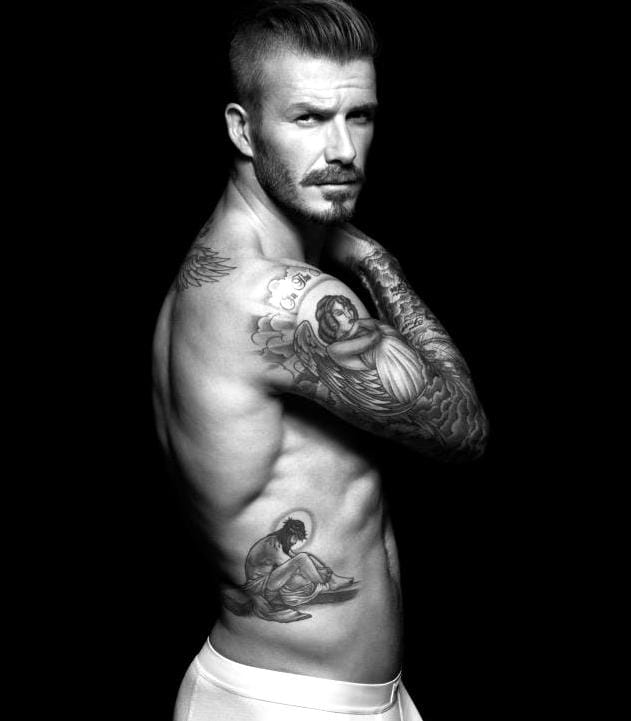 Lady in the forest
David Beckham's body art includes a mysterious lady in a forest, located on the opposite side of his cherubs and Jesus tattoos. Additionally, he has a cross tattooed at the top of his sternum. However, David has not publicly shared the meaning behind the lady depicted in the forest of trees.
Ship
David has a ship tattooed under his right armpit, reportedly in honor of his father, Ted Beckham, who shares a matching tattoo.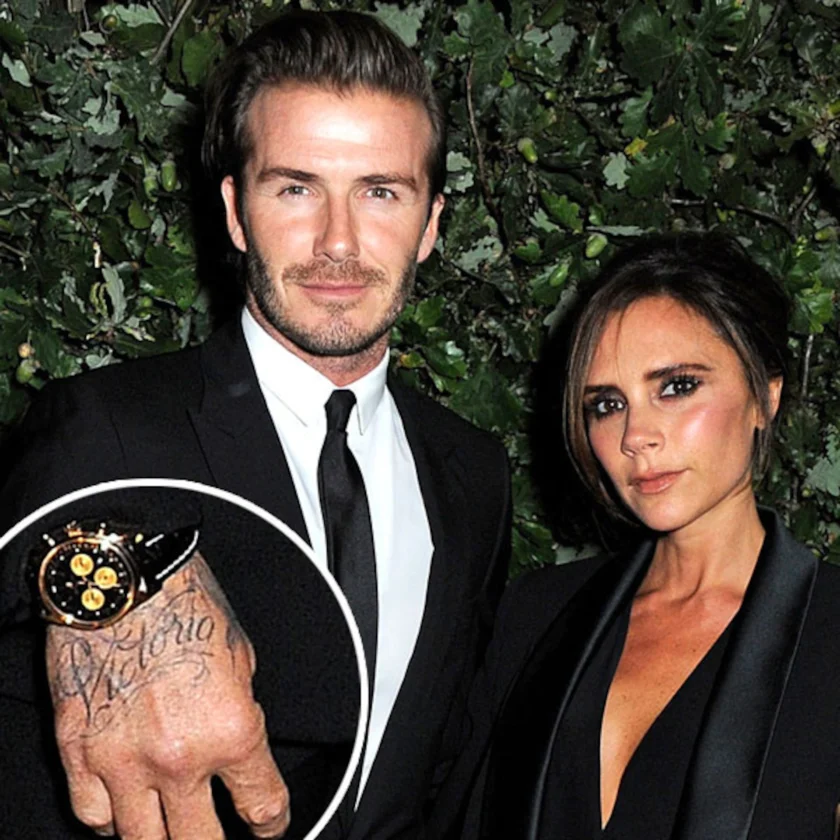 Other
On his right side, David Beckham has a tattoo of Jesus with a halo sitting on a cross, with his hands clasped in front. It is believed that this tattoo is a tribute to his late maternal grandfather, Joe West, who was the father of David's mother, Sandra Beckham. The tattoo is reportedly based on Matthew R. Brooks' painting, The Man of Sorrows.
David has a complete sleeve tattoo on his right arm that begins at the shoulder. It features an angel and the phrase "In the Face of Adversity," which is said to reference the consequences of his highly publicized affair with an assistant in 2004. Additionally, he has more cherub tattoos on his right bicep, representing his sons. His forearm showcases detailed clouds and another angel, with the phrases "Let Them Hate As Long as They Fear" and "Pray For Me." The latter tattoo was added when he moved from Manchester United to LA Galaxy, marking a pivotal moment in his career.
In 2016, David got two more cherubs running on his lower left leg, reportedly done by artist Mark Mahoney. He shared this addition on his Instagram account, referring to it as a "nice little shin piece."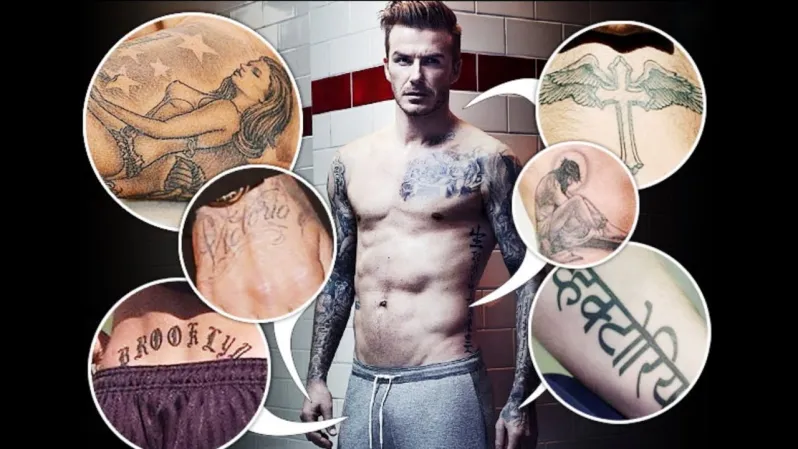 Jersey
According to Body Art Guru, David Beckham has a Roman Numeral VII tattooed on his right forearm, which signifies his jersey number for Manchester United and the England National Team. This tattoo is accompanied by the Latin phrase "Perfectio In Spiritu," which translates to "spiritual perfection." On his right hand, near the hummingbird tattoo, he has the number 32 which represents his jersey number when he played for the AC Milan Club in 2009. Additionally, the numbers "723" on his left hand represent his jersey numbers for Real Madrid and LA Galaxy, with the "7" being a reference to his consistent jersey number throughout his career.
Eagle in flight
In 2015, David documented via Instagram that he got an eagle in flight under his left armpit. This tattoo was also done by Mark Mahoney. "Just another… RISE ABOVE @shamrocksocialclub" he captioned the August 5, 2015 pic.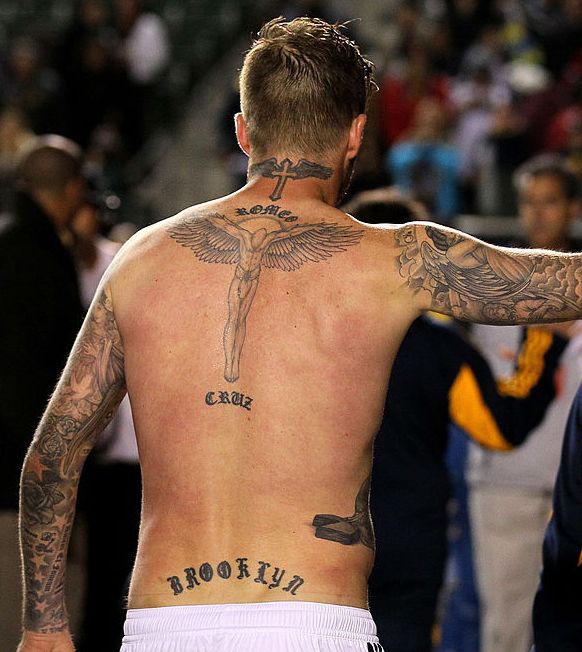 Family
David Beckham's body art includes several meaningful tattoos on his left hand and ribcage. On his left hand, he has "Lead with Love" and "Love" tattoos bookended by images of two swallows. According to Body Art Guru, these tattoos were inked in 2011 and represent loyalty, love, and familial devotion. The swallows symbolize the emotions he holds towards his family and loved ones.
Moving to his left ribcage, David has a cluster of small yet significant tattoos. One of them is his birth year, "1975," which is a subtle yet permanent reminder of his age. Additionally, he has the words "We love you Daddy" inked in common handwriting, which is presumably a tribute from his children. The tattoo "Mum & Dad" in cursive is also located in the same area, showcasing his love and appreciation for his parents. These tattoos on his ribcage further illustrate the importance of family and loved ones in David's life.
Chinese
David Beckham has a Chinese proverb tattooed on his left torso. The proverb states, "Life and death have determined appointments; riches and honor depend upon heaven," and is believed to be from Confucius' The Analects. This tattoo showcases David's interest in different cultures and their philosophies, as well as his appreciation for profound and meaningful quotes.
Solar System
David got a Solar System tattoo on the left side of his scalp in 2018. It's rarely visible, due to the fact that his hair grows over the top of it.
Native American chief
David got a Native American Chief tattoo on his left ribcage, underneath the eagle in flight, in 2015. Mark Mahoney was also responsible for this tattoo.
Follow us or bookmark us for more Latest Pictures Entertainment News Celeb Bio box office collection report celebrities trailers and promos
Join us on Facebook
Join us on Twitter