How To Download and Play The SIMS 4 on Chromebook?
The Sims 4 is a 2014 social simulation game developed by Maxis and published by Electronic Arts.
It is the fourth major title in The Sims series and is the sequel to The Sims 3 (2009).
The Sims 4 was announced on May 6, 2013, and released in September 2014 for Microsoft Windows; versions for PlayStation 4 and Xbox One were released in 2017.
The Sims 4 focuses on its improved character creation and housebuilding tools, as well as deeper in-game simulation with Sims's new emotion and personality systems.
The Sims 4 has received many paid downloadable content packs since its release.
Twelve expansion packs and twelve "game packs" have been released. The most recent expansion pack is High School Years, released on July 28, 2022.
Additionally, many free updates have been released throughout the game's lifespan, including significant features and additions to the game, such as swimming pools, character customization options, and terrain tools.
The game received mixed reviews upon its release, with the majority of criticism directed towards its lack of content and missing features compared to previous entries in the series. Also Read, Realme India Products Launch Today 26 July 22
The SIMS 4 on Chromebook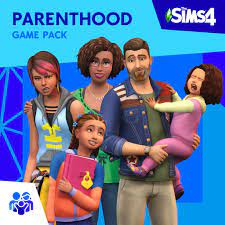 How To Download and Play The SIMS 4 on Chromebook?
In order to get the game running on your Chromebook, you would require to install a Windows OS on your system.
That would require you to remove the Chrome OS from the system, and then install the Windows OS. In order to achieve that you would require the following things:
A Pen Drive that is bootable.
A copy of Windows OS has to be stored on the pen drive. Preferably, an image file of the operating system.
Uninstall Chrome OS:
Now, let's get started. The following are the steps in order to achieve that:
STEP 1:
You would need to open up your Chromebook hardware and remove the write protection screw
STEP 2:
Once, that is done, you would have to enable the developer option.
STEP 3:
In order to do that, you would need to press and hold ESC and the refresh key and then, press the power key, and release the power key without letting go of the other two keys.
STEP 4:
A screen would show up indicating that the Chrome OS is damaged You would need to press CTRL+D keys, and then, press enter. This would enable the developer mode on your Chromebook.
STEP 5:
Press CTRL+D keys again to boot Chrome OS.
STEP 6:
When the Chrome OS boot is complete and you're at the home screen, open a chrome tab, and press CTRL+ALT+T.
STEP 7:
Then, a window would appear which would look similar to the command prompt on the Windows OS.
STEP 8:
You would need to type "Shell" and then hit enter.
STEP 9:
After that, you would need to type ""cd;bash <(curl https://johnlewis.ie/flash_cb_fw.sh)"" and then hit enter.
STEP 10:
It would show a list of operations that can be carried out by you.
STEP 11:
Then, you would need to select install full ROM.
Let it get completed, then, it would restart your computer and once that is done, if done correctly, it would boot with the BIOS Screen.
Also Read, Chromebooks are getting amazing and advanced Google Photos movie editor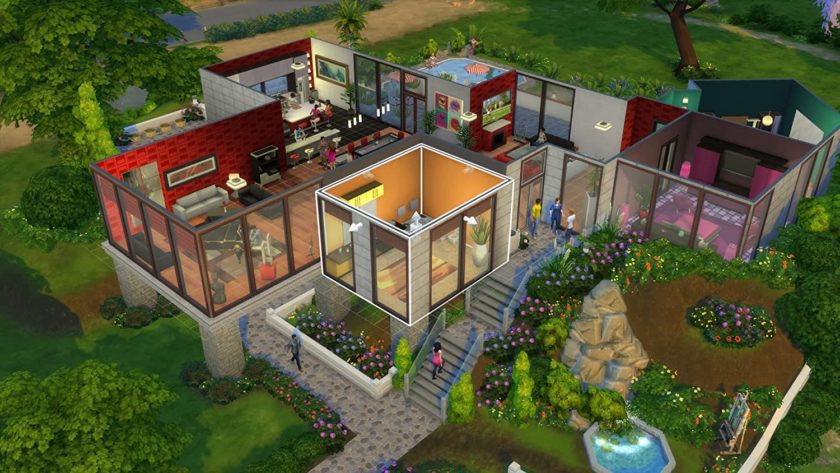 How To Download and Play The SIMS 4 on Chromebook
System Requirements for Sims 4:
The following is the system requirement for the game as per the official website of Electronic Arts (The game developers).
MINIMUM SPECS:
OS: 64 Bit Required. Windows 7 (SP1), Windows 8, Windows 8.1, or Windows 10
CPU: 1.8 GHz Intel Core 2 Duo, AMD Athlon 64 Dual-Core 4000+ or equivalent (For computers using built-in graphics chipsets, the game requires 2.0 GHz Intel Core 2 Duo, 2.0 GHz AMD Turion 64 X2 TL-62 or equivalent)
RAM: At least 4 GB RAM
DISC DRIVE: DVD ROM Drive required for installation only
HARD DRIVE: At least 15 GB of free space with at least 1 GB additional space for custom content and saved games
VIDEO: 128 MB of Video RAM and support for Pixel Shader 3.0. Supported Video Cards: NVIDIA GeForce 6600 or better, ATI Radeon X1300 or better, Intel GMA X4500 or better
DIRECTX: DirectX 9.0,10 and 11 Compatible
INPUT: Keyboard and Mouse
ONLINE REQUIREMENTS: Internet connection required for product activation.
RECOMMENDED SPECS:
OS: 64 Bit Windows 7, 8, 8.1, or 10
PROCESSOR: Intel core i5 or faster, AMD Athlon X4
VIDEO CARD: NVIDIA GTX 650 or better
MEMORY: 4 GB RAM
HARD DRIVE: 18 GB of Hard Drive space
Also Read, How To Turn On Google Screen? Explained Step by Step
Conclusion:
Once all the above-mentioned steps are done, you would require windows OS using the bootable pen drive.
After windows is installed, you can go ahead and install Sims 4 on the Chromebook like any other device as the OS has been replaced by the windows OS for which the game was created.
You might face some issues while running the game as the Chromebook hardware is created for a budget-friendly pocket, and the performance capabilities of these systems are very restricted in terms of hardware.
I have provided the minimum and recommended system requirements for the game at the bottom, please do make sure that you go through them to see whether your Chromebook would be able to handle the game smoothly or not.
But you would be able to install the game and play it on the Chromebook and enjoy the experience of the game.
The process is a bit long and complicated but once the windows OS is installed, you would be able to install any app or game which is available for the Windows OS provided that the hardware of your Chromebook Supports it.
I hope the steps help you out, and you have a good time playing the game.
If you find it difficult you can play Free or mobile versions
The SIMS 4 on Chromebook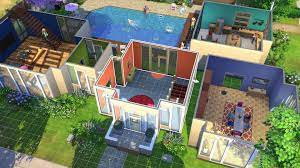 How To Download and Play The SIMS 4 on Chromebook
The Sims FreePlay Download Chromebook
You can play The Sims FreePlay by following the steps below.
Log on to your Chromebook
Click Launcher (on the bottom left of your display)
Launch the Play Store app
Type in The Sims FreePlay on the search bar
Tap Install
After download, double-click the game's icon on your desktop to start playing
Can't Find The Sims FreePlay on My Chromebook Desktop Icons After Download
If you can't find The Sims FreePlay icon displayed on your desktop, you can look for it under your Chromebook's Download folder.
Open Launcher (bottom left of screen) > Tap Up Arrow > Select Files > Open Downloads > Double-click on The Sims FreePlay to launch the app.
Also Read, Clipboard History On iPhone How To get and copy or see it?
The Sims Mobile
The Sims Mobile is a little less town dictatorship and a little more classic Sim-tatorship. Like the regular Sims gameplay, you can control multiple people living in the same household. Unlike its traditional gameplay, you will only have the ability to control up to two sims in the same household.
If your household has more Sims living in it, you can use Sim Cash, or make an in-app purchase, to control up to four of them. The gameplay is classic Sims all the way, building careers, relationships, and living the Sim Life to the fullest.
The Sims Mobile Download for Chromebook
There isn't any difference in downloading this mobile game than the one above. You can download and play The Sims Mobile by following the steps above.
We will reiterate it below for your convenience.
Log on to your Chromebook 
Click Launcher (on the bottom left of your display)
Launch the Play Store app
Type in The Sims Mobile on the search bar
Tap Install
After download, double-click the game's icon on your desktop to start playing
Also Read, Apple iPhone 14 Pro Max Leaked Details Specifications
How To Download and Play The SIMS 4 on Chromebook
Follow us or bookmark us for more Technology News Celeb Bio box office collection report celebrities trailers and promos Clipboard History On iPhone
Join us on Facebook 
Join us on Twitter
The SIMS 4 on Chromebook The SIMS 4 on Chromebook The SIMS 4 on Chromebook