Iggy Azalea Making Lot Of Money From OnlyFans
Iggy Azalea, a well-known rapper, recently joined the popular subscription-based social media platform, OnlyFans, with the intention of releasing exclusive content for her latest project, "Hotter Than Hell." And, to no one's surprise, she's already making a considerable amount of money in just a month since launching her account in January.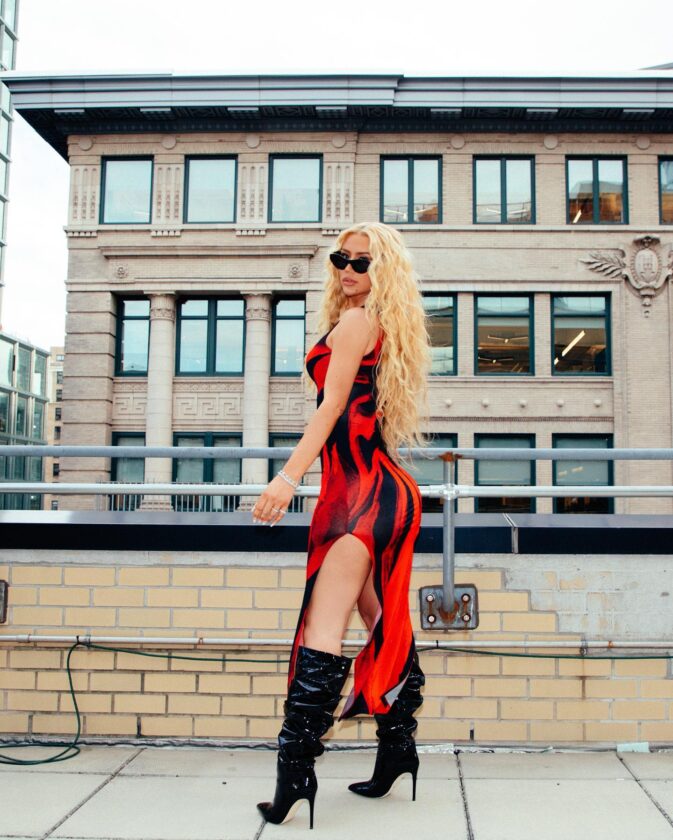 In a recent interview on Emily Ratajkowski's High Low with EmRata podcast, Iggy revealed that she's making so much money on OnlyFans that she's not willing to share the exact amount. 
She admits that she was initially hesitant about the idea of joining OnlyFans, but any reservations she had quickly went out the window after only a few days.
The response to her OnlyFans account has been overwhelming, which is a testament to her loyal fan base who are willing to pay to access her exclusive content.
While some may be surprised by her decision to join OnlyFans, Iggy is no stranger to being in control of her sexuality and appearance.
She's been open about her body and has often used it to promote her music and brand. She's unapologetic about her sexuality and has said that she doesn't have a problem with being overtly sexual when she's in control of it or when she feels it has artistic merit.
In fact, Iggy sees OnlyFans as a way to take control of her body and content after years of feeling like she wasn't the main benefactor of her own work.
She believes that her body has been commodified for too long by others, and she's happy to finally have the power to commodify it herself. In her words, "I've made record labels so much money off my body. I've made a lot of people so much money off my body, and I got the smallest cut off my own f*cking body, and my own work, and my own ideas."
So, she doesn't feel the need to apologize for wanting to commodify her own content. In fact, she enjoys posting similar content on her OnlyFans account and likes her breasts and her body. She's happy with her appearance and takes pride in owning her body and sexuality.
In essence, Iggy Azalea is unapologetically owning her sexuality and using OnlyFans to take control of her body and content.
She's a prime example of how women can use their bodies to their advantage and take ownership of their sexuality, rather than letting others profit from it.
Also Read, All About Onyx Kelly, Son Of Iggy Azalea
Follow us or bookmark us for more Latest Pictures Entertainment News Celeb Bio box office collection report celebrities trailers and promos
Join us on Facebook
Join us on Twitter