#IStandWithSilver Trending On Twitter after death threats she had received for playing this game
What Happened?
A video clip of Silvervale, a VTuber, has gone viral on social media showing her in tears as she recounts the harassment she faced for streaming Hogwarts Legacy on Twitch.
This has sparked outrage among social media users, and other content creators like Asmongold have also spoken out against hating on creators playing the controversial game.
The anti-trans controversy surrounding JK Rowling has been a dominant topic in online discussions about Hogwarts Legacy. 
Trans-activists have called for a boycott of the game due to the author's controversial comments on social media.
Despite this, the game has had a highly successful launch and remains popular among many content creators who have streamed it.
However, individuals who have made content related to the game, including Silvervale, have been subjected to extreme harassment.
Recently, Silvervale broke down while recounting the death threats she received for playing the game and was barely able to speak through her sobs.
"I've received so many death threats and harassment and doxing, people doxing my friends. And, like, so much horrible, vile things. All for streaming a f*cking video game."

Silvervale
Hogwarts Legacy has become one of the most controversial AAA launches in recent years, thanks to the ongoing debate about supporting Rowling's work following her "anti-trans" views.
Despite the criticism, the game's popularity has only increased since its release, with most media outlets giving it highly rated reviews.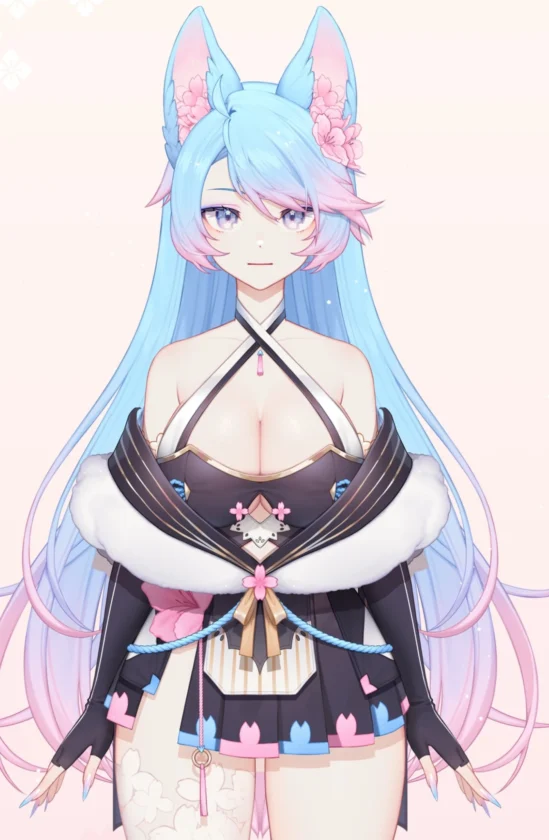 While it's understandable for people to criticize the game's association with a controversial figure like Rowling, the discourse has been marred by a disturbing trend. Many big streamers and content creators have received hate comments and severe harassment for playing the game on their streams.
The problem got so bad that a website was created to track streamers on Twitch who played the game, and it was used to harass people.
The incident with Silvervale adds another layer to the controversy. After some of her earlier streams, rumors spread online that the VTuber had banned the word "trans" from her chat, which led to accusations of transphobia and further harassment.
However, it turns out that the restriction on the word "trans" was added automatically by Twitch Automod at level two.
During the same stream where she had a breakdown, Silvervale made an excellent point when she talked about the trauma of being trolled for playing Hogwarts Legacy.
"Hate breeds hate, and it doesn't help anyone. And I dunno; I got to the point where I was sick of seeing hatred all over and guilt-tripping on random art tweets. It's literally like they gang up on so many different tweets about Valentine's Day or art or automated posts. Like, they wanna post so much negativity everywhere, and I just got sick of it, so I blocked people."

Silvervale
Fans started Trending #IStandWithSilver on Twitter
Who is Silvervale?
Silvervale is a virtual YouTuber or VTuber, a type of content creator that uses a digital avatar or character to interact with the audience. She is known for streaming video games, especially role-playing games (RPGs), on platforms such as Twitch and YouTube.
Silvervale gained wider attention after a clip of her crying while recounting the harassment she faced for playing Hogwarts Legacy on her stream went viral on social media. In the clip, she revealed that she received numerous death threats and hateful comments, which had a profound effect on her mental health. Her emotional testimony prompted an outpouring of support from other content creators and gamers, who expressed their solidarity and condemned the harassment.
While Silvervale's real identity is not publicly known, she has created a compelling online persona with her digital avatar, which is an anthropomorphic silver fox. She is known for her friendly and positive demeanor, her engaging streams, and her love of RPGs and other story-driven games. Her channel has gained a significant following, and she is highly regarded among the VTuber community and gaming enthusiasts.
Also Check: Know About VTuber Shylily
Know About VTuber Mori Calliope
Follow us or bookmark us for more Latest Pictures Entertainment News Celeb Bio box office collection report celebrities trailers and promos
Join us on Facebook
Join us on Twitter