Italy Bans Open AI's ChatGPT
Brief
Italy Bans Open AI's ChatGPT
The Italian privacy regulator Friday ordered a ban on ChatGPT over alleged privacy violations.
The national data protection authority said it will immediately block and investigate OpenAI, the U.S. company behind the popular artificial intelligence tool, from processing the data of Italian users. The order is temporary until the company respects the EU's landmark privacy law, the General Data Protection Regulation (GDPR).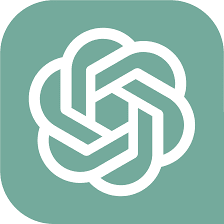 Italy Bans Open AI's Chat GPT
The Italian data protection authority has recently issued a ban on ChatGPT, an artificial intelligence tool developed by OpenAI, over alleged violations of privacy regulations. The national authority responsible for data protection has instructed OpenAI to immediately cease the processing of data belonging to Italian users while a comprehensive investigation takes place.
The order is temporary and will remain in effect until OpenAI demonstrates compliance with the General Data Protection Regulation (GDPR), which is considered to be a landmark privacy law within the European Union. The GDPR outlines strict guidelines for companies that process personal data of EU citizens, and failure to comply with the regulations can result in severe penalties.
In addition to the Italian ban, there is growing concern on both sides of the Atlantic regarding ChatGPT's risks to privacy, cybersecurity, and disinformation. Calls for the suspension of new ChatGPT releases and investigations into its maker, OpenAI, have been made by Elon Musk and other AI experts. Consumer advocacy group BEUC has also urged EU and national authorities, including data protection watchdogs, to investigate ChatGPT.
These concerns stem from the fact that ChatGPT, which is designed to generate human-like responses to natural language inputs, has the potential to be used for nefarious purposes. For instance, it could be used to create convincing deepfakes, generate misleading information, or even impersonate individuals online. Such misuse of the tool could have severe consequences, especially if it were used to spread disinformation or commit cybercrimes.
Given the widespread concern over ChatGPT's risks, it is clear that OpenAI must address the privacy and security issues associated with the tool. Until then, it is likely that more regulatory authorities will follow Italy's lead and take action to protect their citizens' privacy.
According to the authority, OpenAI has failed to provide a legal basis that justifies the collection and storage of personal data on a mass scale for the purpose of training ChatGPT's algorithms. The authority also found that OpenAI processes data inaccurately, which raises further concerns regarding privacy violations.
In addition to these issues, ChatGPT suffered a data breach last week, which resulted in the exposure of users' conversations and payment information, as reported by the Italian authority. Furthermore, the authority noted that OpenAI does not verify the age of its users, which could expose minors to unsuitable content that is not appropriate for their level of development and self-awareness.
Although OpenAI does not have an office in the EU, its representative in the European Economic Area has been given a 20-day deadline to outline a plan for bringing ChatGPT into compliance with EU privacy regulations. Failure to comply could result in a penalty of up to 4% of the company's global revenue.
OpenAI has not yet responded to requests for comment on these issues.
Also check: ASX to rise, S&P 500 gets further tech sector boost
Follow us or bookmark us for more Business News Latest Pictures Entertainment News Celeb Bio box office collection report celebrities trailers and promos
Join us on Facebook
Join us on Twitter