Kevin Costner's Wife of 18 Years Files for Divorce
Actor Kevin Costner and his wife Christine are getting a divorce after 18 years of marriage. The news was confirmed by Kevin's representative to Fox News Digital. The couple has requested privacy as they navigate through this difficult time, and it was stated that "circumstances beyond his control have transpired which have resulted in Mr. Costner having to participate in a dissolution of marriage action."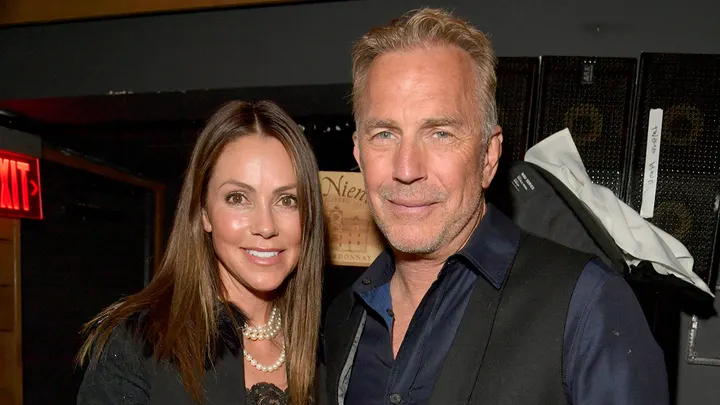 Kevin and Christine tied the knot in a picturesque ceremony on his ranch in Aspen, Colorado, in September 2004. The couple has three children together. However, Kevin was previously married to Cindy Silva for 16 years, and they had two daughters and one son together. He also has one son with Bridget Rooney.
Kevin Costner is a Hollywood legend who has appeared in numerous films and television shows throughout his career. He won an Academy Award for Best Director for "Dances with Wolves" and has starred in iconic movies such as "The Untouchables," "Field of Dreams," and "Waterworld."
In recent years, Kevin has gained further acclaim for his role as John Dutton in the hit Paramount television series "Yellowstone." The show has become a fan-favorite and has been praised for its gripping storyline, excellent acting, and stunning cinematography. Earlier this year, Kevin was awarded a Golden Globe for his role as John Dutton, but he was unable to attend the event due to heavy rainfall and flooding near his home in California. However, he shared a video on social media weeks later when he received the award in the mail.
Despite the end of their marriage, Kevin and Christine will undoubtedly continue to prioritize the well-being of their children and work towards a peaceful resolution.
He shared a video on social media weeks later when he received the coveted trophy in the mail. 
"We weren't able to make it to the Golden Globes because of the flooding we got cut off … and we felt so horrible about that and there was just nothing we could do," he said. "We watched the time, like sand in the bottle, go out as our chances dimmed of getting there."
Costner credited Christine with making the most out of the experience by decorating their home with balloons.
"We weren't at one of the greatest parties in the world, but we found ourselves together as a family," he said. "And my children heard my name called and they stood up and they cheered."
Paramount has yet to confirm if Costner is returning to the Dutton ranch despite the network promising a summer premiere. It's unclear if new episodes have already been filmed.
"We have no news to report. Kevin Costner is a big part of 'Yellowstone,' and we hope that's the case for a long time to come," a Paramount Network spokesperson told Fox News Digital when asked if the cowboy drama was coming to an end.
Also Read, #HasAnyoneEver Trending On Twitter
Follow us or bookmark us for Latest Pictures Entertainment News Celeb Bio box office collection report celebrities trailers and promos
Join us on Facebook
Join us on Twitter