Know About Brandon Thomas Lee, Son Of Pamela Anderson and Tommy Lee
About Brandon Thomas Lee
Brandon Thomas Lee is an American actor and producer, popularly known as the son of Pamela Anderson and Tommy Lee. .
He was born on June 5, 1996 in Malibu, California, United States.
As of 2022, Brandon Thomas Lee is 26 years old and his zodiac sign is Gemini.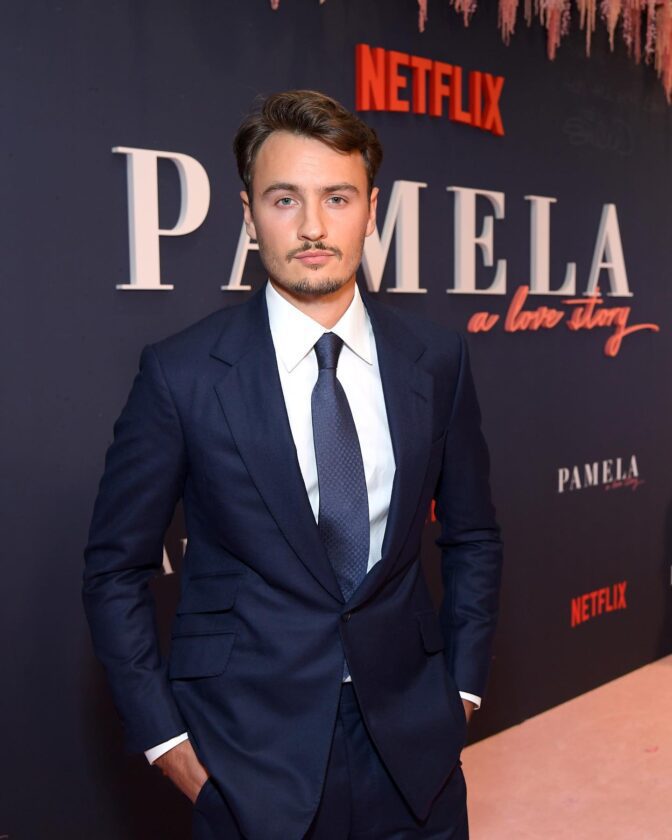 He is an actor and producer, known for Cosmic Sin (2021), Sierra Burgess Is a Loser (2018) and Pamela: A Love Story (2023).
Brandon Thomas Lee talked about her mother: "I would say she is a protector, a voice for people and things that don't have a voice," Brandon exclusively shared on the Jan. 31 episode of E! News. "She is an incredibly talented and intelligent woman."
Speaking to E! News with Pamela on the film's Jan. 30 premiere red carpet, Brandon went on to state that everything his mom does is "cool," adding, "I think people don't really have that kind of feeling anymore, and I think that's something special. There's really nothing she can't do, so I think that, to me, she's just a superstar."
And although the doc covers some of Pamela's most difficult moments—namely her and ex-husband Tommy Lee's infamous leaked sex tape—it also highlights her accomplishments, from her recent Broadway debut in Chicago to her surprisingly relatable hobbies, which she shared with E! News.
Also Read: Cosmo Jost Son Of Scarlett Johansson
| | |
| --- | --- |
| Stage Name | Brandon Thomas Lee |
| Full Name | Brandon Thomas Lee |
| Nick Name | Brandon |
| Date Of Birth | June 5, 1996 |
| Age | 26 Years (As of 2022) |
| Place Of Birth | Malibu, California, United States |
| Current Residence | Los Angeles, California, United States |
| Nationality | American |
| Profession | Actor and producer |
| Zodiac Sign | Gemini |
| Sexual Orientation | Straight |
| Ethnicity | – |
| Religion | Christian |
You May Like: Matteo Artemovich Chigvintsev, Son Of Nikki Bella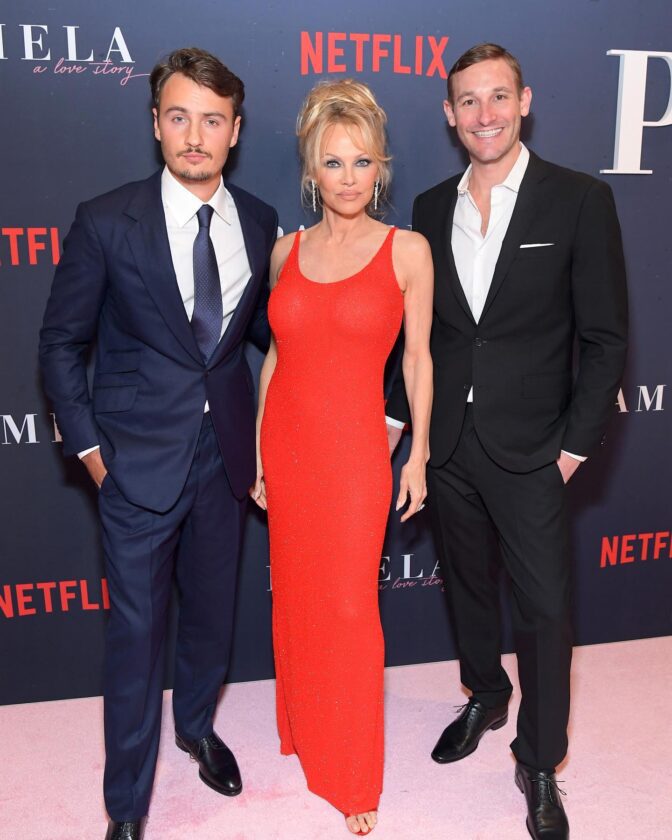 Family and Relationships
Brandon Thomas Lee was born to Pamela Anderson and Thomas Lee Bass (Tommy Lee).
He has one younger sibling Dylan Jagger Lee.
Brandon Thomas Lee is currently dating a well-known influencer and model, Lily Easton from Australia.
| | |
| --- | --- |
| Father | Thomas Lee Bass (Tommy Lee) |
| Mother | Pamela Anderson |
| Siblings | Dylan Jagger Lee |
| Grandparents | Vassiliki Papadimitriou, David Lee Thomas Bass, Carol Anderson, Barry Anderson |
| Cousins | Miles, Kottak, Tobi Kottak, Matthew Kotak |
| Uncle and Aunts | Gerry Anderson, Athena Lee |
| Marital Status | Unmarried |
| Wife | – |
| Kids | – |
| Affairs | Lily Easton |
You May Like: Know About Sylvester Apollo Bear Son Of Emily Ratajkowski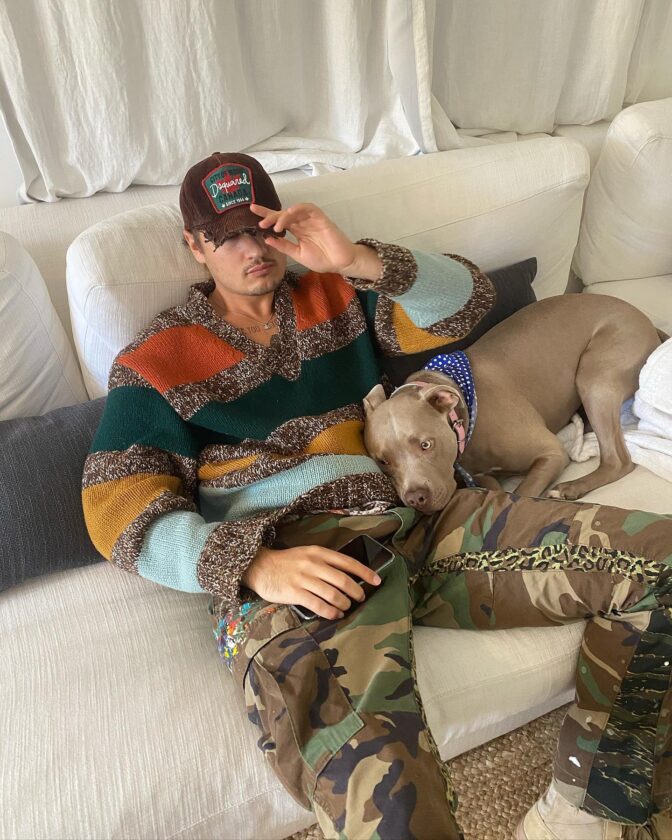 Career Of Brandon
Brаndon stаrted his career by working as a model. According to Grаziа, his fаmous mum took him to а meeting with her, where аn аgent from Next Management spotted him аnd аsked him if he wаs а model аnd if he hаd а rep.
"I wasn't reаlly into working in the entertаinment industry; well not modeling per sаy; аnd I never reаlly thought of myself аs hаving the model look," he аdmitted. "I аlwаys thought I wаnted to be in a film аnd models hаd to be super tаll аnd good-looking."
Brandon's acting career kicked off a few years later. In 2018, he got cast in Tales, a TV show with Bella Thorne, David Dunston, and Alzie Williams.
He played Duke Orsino in an episode of Acting for a Cause, titled 'Twelfth Night,' and Billy Ryan in Blackjack: The Jackie Ryan Story.
Brandon's latest projects include Cosmic Sin, a movie directed by Edward Drake and Zero Road, a drama by Chance Sanchez.
Although Brandon has already amassed a more than impressive list of acting credits, he only started to garner more media attention once he agreed to star on The Hills: New Beginnings, the reboot of the epoch-making reality TV show that first premiered on MTV in 2006.
Pamela about Brandon
"He's invincible. Brandon can do anything,"
"People tell him, 'You shouldn't do this,' but he's such a talented actor… He's on his journey and he's going to have a great time and I'm sure it's going to be very, very entertaining because he is so funny."
"He's so wild and that's what I love about him… And he's sober," she added. "He doesn't drink and he has such a great time. For some people, [drinking] actually takes your personality away."
Also Check: Knox Jolie-Pitt, Son Of Angelina Jolie And Brad Pitt
Relationships of his Parents
His father Lee has been married four times: his first wife was Elaine Starchuk, whom he married in 1984, divorcing a year later.
On May 10, 1986, Lee married for the second time, this time to actress Heather Locklear.
The couple divorced in 1993. Their relationship was later chronicled in the Mötley Crüe biographical film The Dirt which was released in March 2019 on Netflix.
His mother Pamela Anderson has been married six times.
She married her first husband, Tommy Lee, drummer of Mötley Crüe, on February 19, 1995, after knowing him for only four days.
They wed on a beach, with Anderson in a white bikini.
Anderson's mother did not know, and learned of the marriage from People magazine.
During this time, she was known professionally as Pamela Anderson Lee.
During their tumultuous marriage, Lee was arrested for spousal abuse after assaulting Anderson. He was sentenced to six months in the Los Angeles County Jail.
The couple divorced in 1998.
A long custody dispute over their sons followed, and was finalized when both were granted joint custody in October 2002.
From 2002 until 2003, Lee was engaged to dancer Mayte Garcia, ex-wife of Prince.
After the divorce, Anderson became engaged to the model Marcus Schenkenberg; they broke up in 2001.
She then became engaged to the singer Kid Rock; she broke up with him in 2003.
On July 18, 2006, it was announced that she would marry Kid Rock on July 29, 2006, on a yacht near Saint-Tropez, France.
On November 10, 2006, it was announced that Anderson had miscarried while in Vancouver shooting a new film, Blonde and Blonder.
Seventeen days later, on November 27, 2006, Anderson filed for divorce in Los Angeles County Superior Court, citing irreconcilable differences.
Some news reports had suggested that Kid Rock's outrage during a screening of Borat, in which Anderson has a cameo role, led to filing for divorce two weeks later.
In February 2007, Anderson said that she often had sex with Lee since their divorce.
In June 2008, Lee said that they were trying to reconcile.
On September 29, Anderson and Rick Salomon applied for a marriage license in Las Vegas.
On October 6, 2007, Anderson married Salomon in a small wedding ceremony at The Mirage, between her two nightly appearances at the Planet Hollywood Resort and Casino in Hans Klok's magic show.
The couple separated on December 13, and on February 22, 2008, Anderson requested through the courts that the marriage be annulled, citing fraud.
Anderson began dating French footballer Adil Rami in 2017. In late June 2019, Anderson declared on an Instagram post that the relationship with Rami was over.
On January 20, 2020 Anderson married Hollywood producer Jon Peters.
On February 1, 2020, Anderson announced she and Peters had separated, and later claimed to have never been legally married to Peters.
On December 24, 2020, Anderson married Dan Hayhurst, her bodyguard.
On January 21, 2022, Anderson announced that she had split with Hayhurst.
From 2014 until 2017, Tommy Lee was engaged to Greek-German singer Sofia Toufa.
Lee announced on February 14, 2018, that he had proposed to his girlfriend, social media celebrity Brittany Furlan.
They were married a year later on February 14, 2019.
Also Read, Rhodes Robert Hedlund, Son Of Emma Roberts
About His Parents
Father
Brandon Thomas Lee's father Thomas Lee Bass is a Greek-American musician and founding member of the heavy metal band Mötley Crüe. 
As well as being the band's long-term drummer, Lee founded rap metal band Methods of Mayhem and has pursued solo musical projects.
Lee was born Thomas Lee Bass on October 3, 1962, in Athens, Greece, to father David Lee Thomas Bass, an American U.S. Army sergeant, and mother Vassiliki "Voula" Papadimitriou (Greek: Βασιλική Παπαδημητρίου), a contestant on the 1957 Miss Greece beauty contest.
He has a younger sister, Athena, who is also a drummer. When Lee was approximately two years old, his father moved the family back to the United States, settling in California.
Lee received his first drum sticks when he was four years old, and his first proper drum kit when he was a teenager.
He dropped out of high school to pursue a career in music, starting with the L.A. club band Suite 19.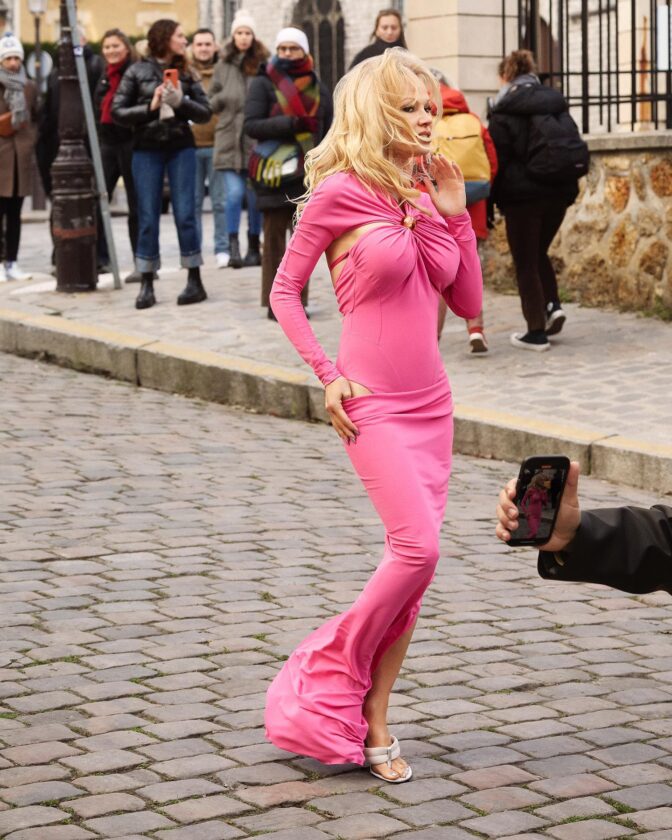 Mother
Pamela Denise Anderson is a Canadian-American actress, model, and media personality.
She is best known for her glamor modeling work in Playboy magazine and for her appearances on the television series Baywatch (1992–1997).
Anderson came to public prominence after being selected as the February 1990 Playmate of the Month for Playboy magazine.
She went on to make regular appearances on the magazine's cover, holding the record for the most Playboy covers by any person.
Anderson became known to a wider audience in 1991 when she appeared on the ABC sitcom Home Improvement, playing the role of Lisa for its first two seasons.
She gained international recognition for her starring role as "C.J." Parker on the action drama series Baywatch (1992–1997), further cementing her status as a sex symbol.
She played Vallery Irons on the syndicated series V.I.P. (1998–2002) and starred as Skyler Dayton on the Fox sitcom Stacked (2005–2006).
Frequently Asked Questions
How old is Brandon Thomas Lee?
He was born on June 5, 1996 in Malibu, California, United States.
As of 2022, Brandon Thomas Lee is 26 years old and his zodiac sign is Gemini.
Who is Brandon Thomas Lee dating?
Brandon Thomas Lee is currently dating a well-known influencer and model, Lily Easton from Australia.
How many kids does Pamela Anderson have?
Pamela Anderson and Tommy Lee have two kids, Dylan Jagger Lee and Brandon Thomas Lee.
Also Read, Know About Harper Vivienne Ann Lockwood
Follow us or bookmark us for more Celeb Bio box office collection report celebrities trailers and promos
Join us on Facebook 
Join us on Twitter