Know About Emma Watson's Rumored New Boyfriend, Brandon Green.
Earlier this month, Emma Watson was photographed walking hand-in-hand through Venice, Italy, with Brandon Green, the son of fashion tycoon Sir Philip Green.
The photos are being seen as confirmation of the rumours that Watson and Brandon are in a relationship.
In the pictures, Watson wore a white and red sundress and black sandals.
Her supposed beau wore all blue, with a dark navy shirt over a pair of sky blue slacks.
The alleged couple was boarding a boat together to travel through the city on a romantic cruise.
A source told the Daily Mail that Brandon has been "wooing" the actress. Also Read, Dixie D'Amelio Sizzling Hot in White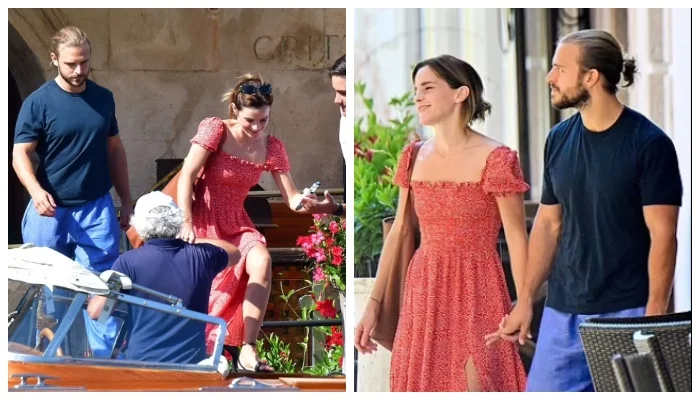 Here's everything we know about him so far. Who is Brandon Green?
Brandon Green is the son of Sir Philip Green, known for making enormous amounts of money off fast fashion with his Arcadia Group company.
In 2020, COVID-19 "severely impacted" sales, but the family still seems to be doing well.
The Sunday Times Rich List claims he is worth ₤ 910 million.
He is a bit controversial in the U.K. due to some of his business decisions and lavish lifestyle.
His son has often accompanied him to events, especially fashion shows, and he was once linked to model Kate Moss.
Brandon Green has been taking an interest in climate science and charity. " Also Read, Miss India International 2019 Smrithi Bhatija Goes Bra-less
He got very interested in biodiversity and saving the oceans," said a source close to the Greens.
"He does a lot of charity work with Monaco's Prince Albert's and Princess Charlene's foundation … He is very into fitness and gets involved with galas and charities that help the planet.
He does frequent beach clean-ups and whatever he can to help." Watson is heavily invested in climate activism and attended last year's COP26 summit in Glasgow.
She frequently speaks on the importance of sustainability in fashion. Also Read, Johnny Depp will Direct His First Movie in 25 Years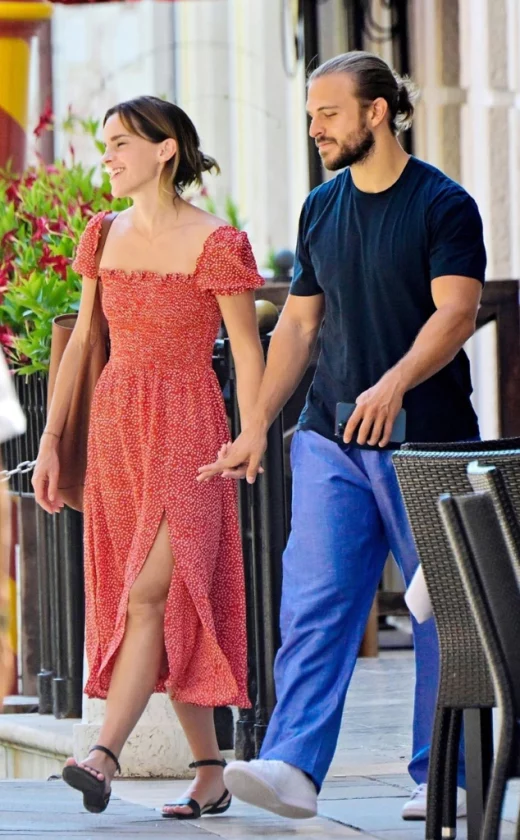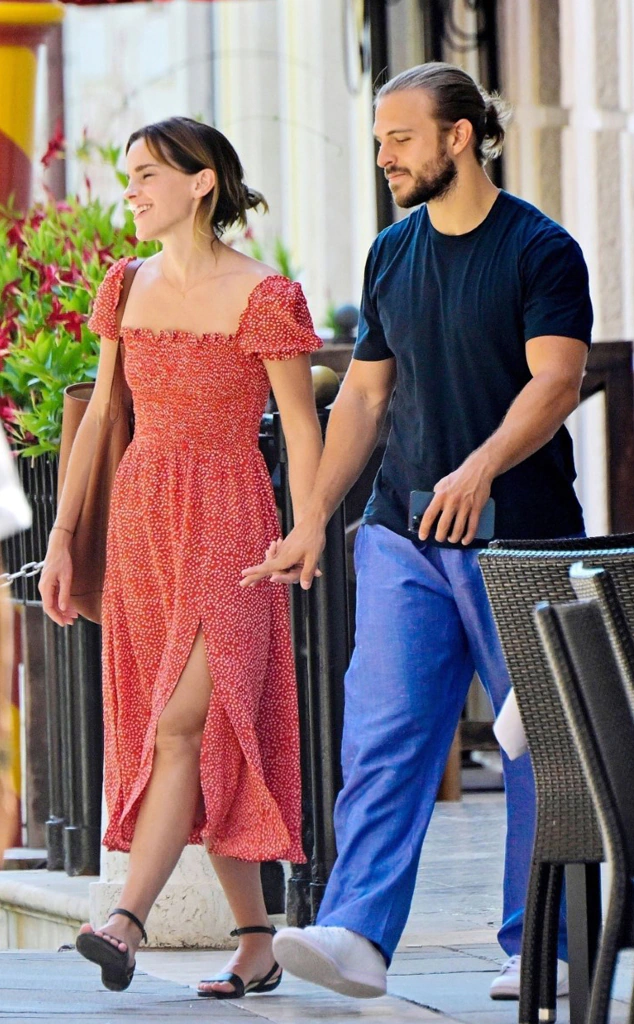 How did Brandon Green meet Emma Watson?
Friends were apparently "surprised" that Watson saw Brandon, though she has said she relies on them to set her up on dates in the past.
They were first pictured together last September when they disembarked from a helicopter in Battersea, London.
In a 2019 interview, Watson stated she divides her time between London and New York City.
She refuses to publicly discuss her romantic relationships, stating, "I can't talk about my boyfriend in an interview and then expect people not to take paparazzi pictures of me walking around outside my home.
You can't have it both ways." Also Read, Mohamed Salah Donated $156,634 to help rebuild a church
She began a relationship with American businessman Leo Robinton in 2019; they split in 2021, and she became linked to Brandon Green, son of controversial billionaire Sir Philip Green.
When asked about her faith in 2014, Watson described herself as a spiritual universalist. Also Read, Hot Gorgeous Florence Pugh is single now, Confirms her Breakup With Zach Braff
In February 2016, Watson was appointed visiting fellow at Lady Margaret Hall, Oxford University.
On coping with intense fame from a young age, she has said that remaining rooted in her identity helped her eventually "find peace".
In 2013, she became certified to teach yoga and meditation.
As part of this certification, she attended a week-long meditation course at a Canadian facility, where residents are not allowed to speak, in order "to figure out how to be at home with me".
Regarding her meditation training, she stated in an interview with Elle Australia that an uncertain future meant finding "a way always to feel safe and at home within myself. Because I can never rely on a physical place."
Also Read, Orlando Brown Continues To Disturb With Wild Behavior
Follow us or bookmark us for more Bollywood news latest pictures Entertainment box office collection report celebrities trailers and promos
Join us on Facebook :
Join us on Twitter :