Know About Jan Dance, Wife Of David Crosby
About Jan Dance
Jan Dance is an American celebrity wife of singer, guitarist, and songwriter David Crosby.
She was born in 1952 in the United States, As of 2023 she is 71 years old.
Crosby, then 45, married Jan Dance, then 35, in May 1987 at the Hollywood Church of Religious Science in Los Angeles. His bandmate Stephen Stills gave away the bride.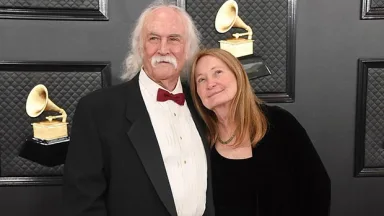 How did they meet?
Jan and David first met when Crosby was recording at Criteria Studios, where Jan reportedly worked as a receptionist.
His lyrics and charisma immediately stopped her in her tracks, but then she realized he had a girlfriend.
She didn't attempt to intervene but must have accidentally stolen Crosby's attention.
The two were wed on May 16, 1987, at the Hollywood Church of Religious Science on Sunset Boulevard in Los Angeles.
Jaan and David enjoyed horseback riding together and enjoyed time with their son, Django.
Django was born in July 1995, and the three lived together in Los Angeles.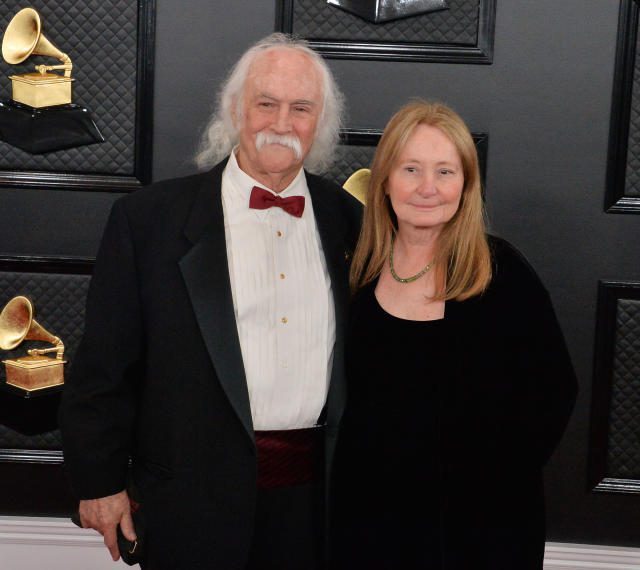 David about Jan Dance
In his autobiography, titled Long Time Gone, David said of meeting Jan:
"In Florida, I had the opportunity to meet Jan Dance, which turned out to be one of the smartest things I ever did.
"She was an incredibly vivacious, funny, bright, smiley human being and I fell in love with her.
"I fall in love with her probably two, three times a day nowadays."
He also claimed that Jan first instilled the idea of starting a band.
He said: "Jan told me, 'You should put your own band together and you should play your own tours; you should make your own record.'"
"She told me straight out that if I could go out and prove my own worth, others would see it."
Two years prior to his death, the late 81-year-old took to Twitter to share a throwback photo of his wife and wrote about how long he's loved her. "You can see why I love her…..46 years so far," he captioned the sweet post.
David was not shy about his love for his wife and he once confirmed to the Los Angeles Times about his loyalty to Jan during a March 2021 interview. When asked about the Byrds track "Triad," about a threesome, David cleared the air on whether or not he ever stepped out of his marriage. "It's not controversial, man. 
The French have been doing ménage à trois for centuries. It's just unusual if you're sexually very square. Lots of times, three people get together in a bed," he said at the time. "I certainly wasn't the only one doing it. It was fun to adventure back then.
I continued being an adventurer for a long time, but my focus was really on obliterating [myself] with hard drugs. Once I got married to Jan, I never touched another woman, ever, at all."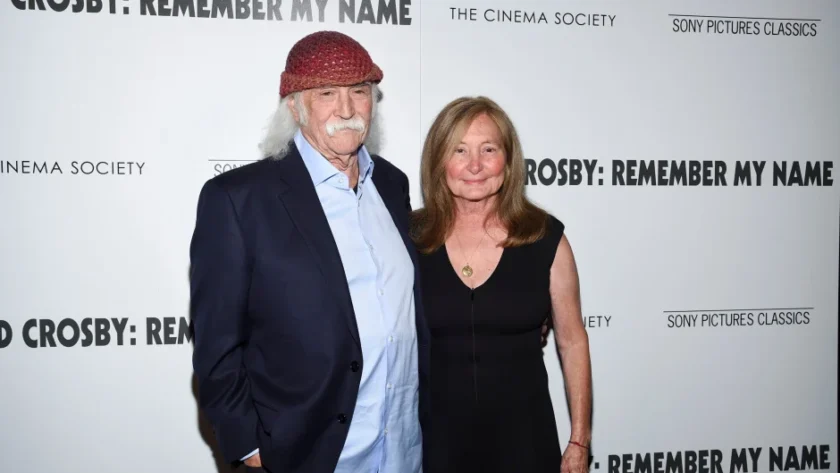 Kids Of David and Jane
During Jan and David's 36-year marriage they welcomed one child together, a son named Django Crosby, 27.
Along with Django, the iconic guitarist also welcomed a few other children during his life from different relationships.
David's other children include: Beckett Cypher, Bailey Jean Cypher, James Raymond, Donovan Crosby, and Erika Keller Crosby.
It's important to note that his late son, Beckett, was conceived via artificial insemination, along with Bailey. David electively participated in a sperm donation to Melissa Etheridge and her former partner Julie Cypher, as reported by CNN.
Jan Dance On Death Of Her Husband
The Byrds cofounder David Crosby has died at age 81, his wife, Jan Dance, confirmed in a statement to Variety. The couple had been married since 1987.
"It is with great sadness after a long illness, that our beloved David (Croz) Crosby has passed away. He was lovingly surrounded by his wife and soulmate Jan and son Django," Dance shared in a statement. "Although he is no longer here with us, his humanity and kind soul will continue to guide and inspire us. His legacy will continue to live on through his legendary music. Peace, love, and harmony to all who knew David and those he touched. We will miss him dearly. At this time, we respectfully and kindly ask for privacy as we grieve and try to deal with our profound loss. Thank you for the love and prayers."
Also Check: Is Carole Baskin's Husband Don Lewis Alive?