Know About Marcus Sean Dibble
Marcus Sean Dibble or just Dibble, is an Australian former YouTuber who uploaded call-outs, rants, and comedy videos.
He was born on June 3, 1994 in Australia.
He formerly published videos under the Channels MDVIDS (formerly DibbleVlogs), DibbleGames, and Marcus Dibble Media.
Marcus Dibble is best known for his Callout videos, calling out the likes of big YouTubers like Lance Stewart, PrankInvasion, LIL TAY, RiceGum, and of course, Jake and Logan Paul, exposing them from their wrongdoings and trying to convince them to respond.
| | |
| --- | --- |
| Full Name | Marcus Dibble |
| Occupation | YouTube Star |
| Age | 28 |
| Date of Birth | June 3, 1994 |
| Place of Birth | Australia |
| Star Sign | Gemini |
| Country | Australia |
| Gender | Male |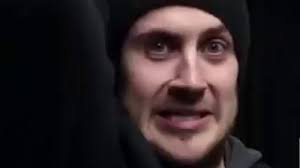 Career
Marcus began to create content for YouTube in 2011, his first video was his mum getting pranked by Rickrolling. Dibble's popularity grew in 2014 when he uploaded a series of videos, entitled "My Name is Jeff On Acid".
His popularity grew further when he began uploading "Callout videos", exposing and slandering Internet personalities notorious for actions such as stealing content, faking videos, having huge egos, unnecessarily ranting etc. Victims include Percy Inglis and SoFloAntonio. 
Dibble runs 5 YouTube channels: Marcus Dibble (comedy), Marcus Dibble Media (legacy and professional work), MDMLGS (montage parodies and memes), DibbleGames (gaming) and DibbleVlogs (vlogs and personal life). 
Also Read, YouTuber Lulu99 Wiki Bio Hot Pictures
Personal
He is from Albany, Western Australia. Marcus's astrological sign is Gemini. 
Controversies
Percy Inglis suicide
In May 2020, Percy Cawthorne, better known to the online world as Percy Inglis, committed suicide at 18 after 5 years of cyber-bullying through Dibble's fans, Dibble called Percy out back in 2015 and treated Percy Inglis as if it was real despite the fact that it was a character played by Cawthorne.
Dibble would call him names such as a "mop" (referring to his hair) and would often make memes referring to Percy, including "MOPPIN 4DAYS DARD" and "Roid Rage Mop Confirmed", after Percy responded to the callout, Dibble then accused Lyn Kent (another individual called out by Dibble) for dating Percy when Kent was 19 (despite the fact that she was 16 in 2015 according to Percy's family), this bullying began to bleed into his personal life, Percy was bullied and beaten up at school, by the following year, Percy deleted all of his videos on Facebook due to the amount of bullying he received.
Also Read, All About YouTuber Surreal Entertainment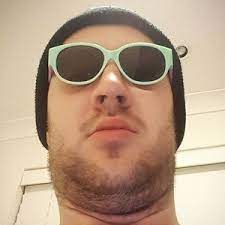 This resulted in Percy taking refuge by being an active member at his local church and practicing Brazilian Jiu Jitsu, becoming a 2-time Australian BJJ champion, however once the COVID-19 pandemic hit, and Brisbane was in lockdown, Percy's mental health deteriorated rapidly and took his own life.
Dibble made a post on Facebook days after Percy's passing, attempting to twist the story by saying that he and Percy were friends and that he was in contact with his family, however Percy's family has denied this rumor.
Dibble temporarily deleted the videos featuring Percy before putting them back up by January 2021 before being deleted again in July, due to Dibble pleading guilty to multiple charges including grooming a child under 16 for to engage in sexual conduct.
Also Read, 15 Best Indian Food Cooking YouTube Channels
Child grooming allegations
On July 5, 2021, Dibble pleaded guilty to multiple charges including grooming a child under 16 for to engage in sexual conduct.
Dibble communicated with the then 13-year old victim via Snapchat, Instagram, email and phone between April 2019 and July 2020, where he encouraged his victim to take sexually suggestive photos of herself during their sexualised communication, in addition to talking about her sexual experiences, desires and sexual fantasies.
In one conversation, Dibble told the girl, and I quote: "If I kissed you, rubbed your back and neck, choke you from the back, have sex with you in different ways, would you like that". Investigators raided Dibble's Bentleigh East property on July 29, 2020.
Also Read, 5 Best Websites To Convert Youtube To MP3 Download
Magistrate Ross Maxted ordered Dibble hightail back to be assessed for a community correction order and appear in court in person.
On August 2, 2021, The court heard Dibble had since moved to Queensland to start a new life but lost his job after his court case was reported.
Magistrate Maxted fined Dibble $5,000 for possessing the steroids and registered him as a sex offender for 15 years.
He was also ordered to perform 150 hours of unpaid community work.
As a result of the sexual misconduct, all of his social media accounts, including his accounts on Twitch, Twitter, and 4 of his YouTube channels, have been terminated.