Know About Silvervale, Twitch Streamer
Who is Silvervale?
Silvervale is an English virtual YouTuber or VTuber hailing from the United States.
She was born on August 12, 1999 in the United States.
As of 2023, Silvervale is 24 years old. Her zodiac sign is Leo.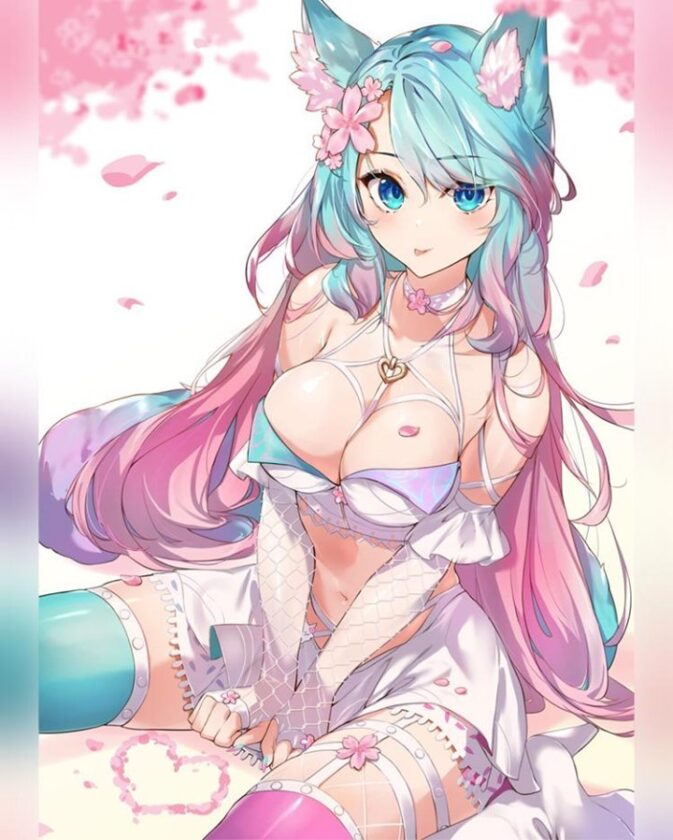 She is recognized for her unique avatar, which is that of a wolf-girl with fangs, a tail, and ears that she sometimes conceals under ear-shaped lights connected to her headphones.
Her entertaining personality combines wholesome and caring traits with occasional sexuality and lewd humor.
As a content creator, Silvervale aspires to develop a "cozy" community environment where people can unwind, relax, and find happiness away from the stresses of daily life.
Although she started as an independent streamer, she is now a part of the VShojo agency, which has a lineup of other well-known VTubers.
| | |
| --- | --- |
| Real Name | Not Revealed |
| Nickname | Silvervale |
| Date Of Birth | August 12, 1999 |
| Age | 24 Years (As Of 2023) |
| Place Of Birth | United States |
| Profession | VTuber, Twitch Streamer |
| Nationality | American |
| Zodiac Sign | Leo |
| Family | Not Revealed |
Also Check: Know About VTuber Shylily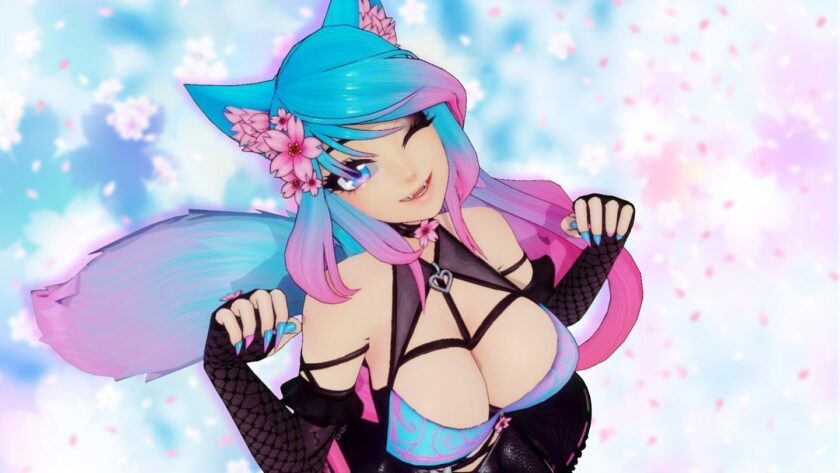 More about Silvervale
Silvervale is a virtual YouTuber who is renowned for her fierce competitiveness and bloodthirstiness when it comes to video games. However, in real life, she is a gentle and caring individual who is non-confrontational and prioritizes the needs of those she loves over her own.
One of Silvervale's notable traits is her cleverness, which is evidenced by her love for puzzle games that she can complete with ease. She has also acknowledged her tendency to be a perfectionist and workaholic, which makes it difficult for her to step back from her various projects and take time to relax.
Despite being tender-hearted, Silvervale has an affinity for horror games and movies, even though they often elicit screams, jumps, and averted eyes from her. Her interest in the horror genre is yet another aspect of her multifaceted personality.
Apart from her online persona, Silvervale has a very close relationship with her mother, who even moderates her streams under the username Mamavale. The duo's heartwarming interactions on stream have won the hearts of many viewers, and they are a testament to Silvervale's kind and nurturing nature.
Career
Silvervale began streaming on Twitch in 2019 under the name X_Silvervale_X. However, she changed her name to Siivervale on 1 August 2019, capitalizing the second "i" to look like a lowercase "L", which led to confusion for people trying to find or raid her channel. Upon making Twitch partner, she gained the proper spelling of her name, and on some other social media platforms, such as Twitter, she is known as Silvervale.
Silver's streams in 2020 started with a looped 2D gif of her avatar breathing and blinking while some of her favorite songs played, allowing the audience to gather. After the song "Do You Wanna Date My Avatar" played, she greeted the chatroom and switched to a just-chatting set-up of her model against a photorealistic backdrop of her room, including an animation of her two cats cuddling at the foot of her bed. The last 10 minutes of the stream were spent winding down with just chatting back in her room.
On 24 November, Silver announced her membership in the new VTuber agency VShojo, as part of its first generation, alongside Ironmouse, Projekt Melody, Zentreya, Nyatasha Nyanners, Froot, and Hime Hajime. She was the fourth member to hold an official redebut stream in which she revealed lore for her avatar's character and sang. She expressed an interest in creating an album of Japanese style lo-fi music and performing a virtual concert with other VShojo members.
Silver constantly strives to improve her content and create new things for her community to enjoy. As a member of VShojo, she has been part of many collabs with her team, other friends, and her real family. On 5 October, Silvervale's 2D model debuted, and during her 200k followers celebration on Twitch, she did her first Q&A. Her main content on YouTube is let's play series with collaborations, MMD music videos, and occasional announcement videos.
In the beginning of 2021, Silvervale released her first original song, "Home," and followed it with an original song dedicated to her mother, debuted during their Mother's Day Collab. She has also released an English cover of KDA's "More" and her first lo-fi album called Sakura Beats, which is now the source for her streams' opening music. She has collaborated with the musician Flanger Moose. Audio from her streams has also been remixed into energetic songs such as fan favorites "The Doot Song" and "The Bark Song."
Silvervale's streams now average from 6 to 8 hours, and her avatar was modified with ARKit full facial tracking to convey her expressions with maximum accuracy, speed, and depth. Her Twitch channel point redemptions have many personal animations added to them, and she has done "basket waifu" collabs with Robcdee, where she sits in a virtual basket and talks to Rob as he bikes around Japan IRL as her tour guide. She has also received her own special on the VShojo Highlights YouTube channel, as well as special summer & anniversary themed merchandise lines.
Also Check: Know About Ranboo Live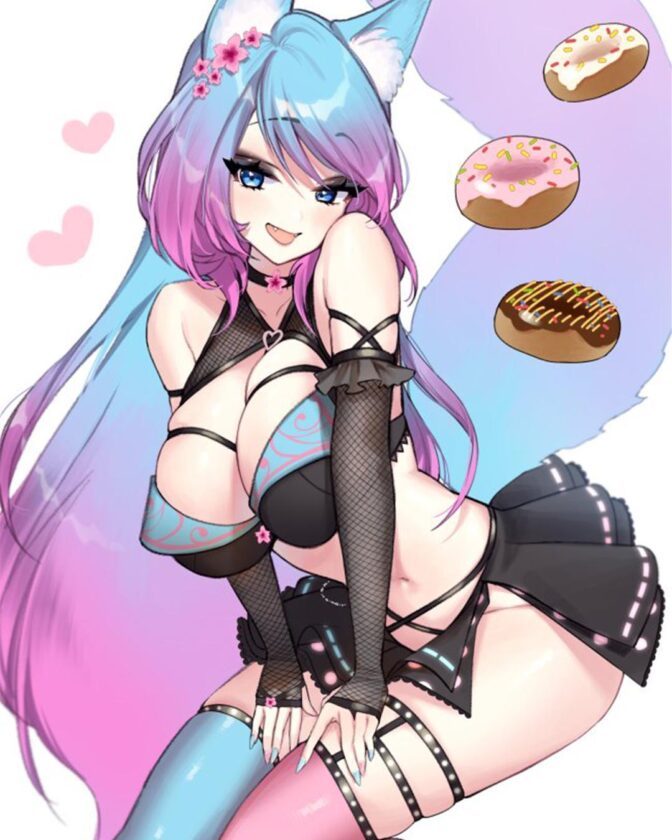 Achievements
List of Milestones and Achievements: Source
February 2019: Created her Twitter account.
August 12, 2019: Celebrated her first 24-hour Birthday stream.
September 23, 2019: Uploaded her first video to YouTube.
October 2, 2019: Uploaded her Visage playthrough on YouTube.
Fall 2019: Debuted her high-quality model by Jjinomu.
May 13, 2020: Appeared on "Weeb Wars" on Lost Pause's Twitch and played against Projekt Melody.
June 28, 2020: Launched her dakimakura on Cuddly Octopus.
July 25, 2020: Joined the "Death and Debts" D&D game hosted by Arcadum.
August 13, 2020: Partnered on Twitch.
September 28, 2020: Interviewed on the premiere episode of Felicia Day's "Women Are" Podcast.
November 16, 2020: Opened her 18+ merch store.
November 24, 2020: Redebuted with a new 3D model featuring a new outfit, organic ears and tail, and larger breasts. This outfit was also made by Jjinomu.
December 2020: Founded the Cream Pies free company in Final Fantasy XIV with many of her VShojo teammates and other friends.
January 8, 2021: Reached 100K followers on Twitch.
January 23, 2021: Released her first sung single on Spotify.
March 11, 2021: Revealed her full facial tracking improvement and new lore.
April 13, 2021: Played with prominent Japanese VTubers Kizuna Ai, Higuchi Kaede, and Dennou Shojo Siro in a collab called #VAmongEarth.
May 22, 2021: Attended the DigiKomi convention with other VShojo members and played a game called "Otaku Exposed!".
June 2021: Fully released "Sakura Beats," her Japanese lo-fi album composed with ShantyShark.
Also Read, Know About VTuber Mori Calliope
Face Reveal
Silvervale had not fully revealed her face to the public. However, on March 11, 2021, she unveiled improvements to her facial tracking technology during a stream, which allowed for more natural and expressive movements of her virtual avatar's face.
This was a significant improvement over her previous facial tracking, which was limited and sometimes glitchy.
But on September 26, 2019, she posted a picture showing her neck and bosoms.
Here is the Picture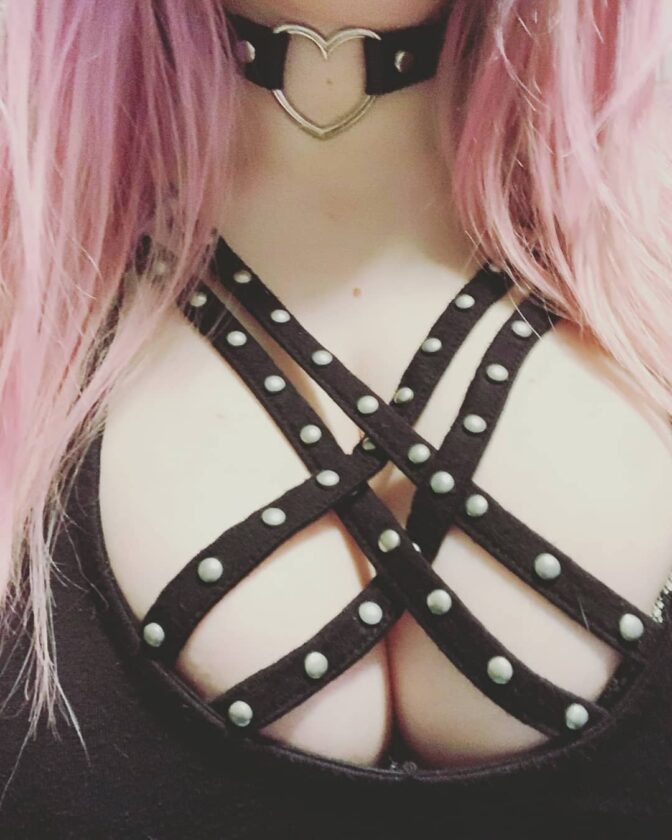 Also Read, Know About Esfand Popular Twitch Streamer
Follow us or bookmark us for more Latest Pictures Entertainment News Celeb Bio box office collection report celebrities trailers and promos