Know About Yvonne McGuinness, Wife Of Cillian Murphy
Yvonne McGuinness is an Irish visual artist who works in a variety of contexts, including video installation and print.
She was born on 12 October 1972 in Kilkenny, Ireland and now based in Monkstown, County Dublin.
Her works have been shown in Ireland and the UK, and she holds an MA from the Royal College of Art in London.
A 2004 biography stated, "Recent works have been preoccupied with notions of portrayal of the self and with deception, dealing with the sublimated desire for self-expression of the artist and the tension between revelation and concealment."
Yvonne McGuinness has made several short films, This is between us (2011), Charlie's Place (2012), and Procession (2012).
Cillian Murphy and his wife Yvonne McGuinness have a decidedly low-key life. Also Read, Katianna Stoermer Coleman, Stepsister Of Zendaya
Murphy has appeared in worldwide hit films like Inception and Batman Begins, and has played Thomas Shelby in Peaky Blinders for six seasons.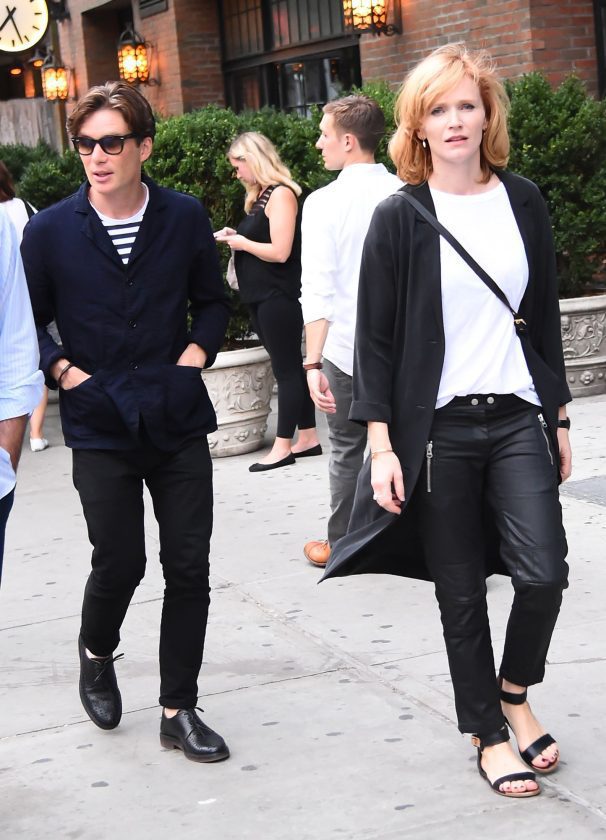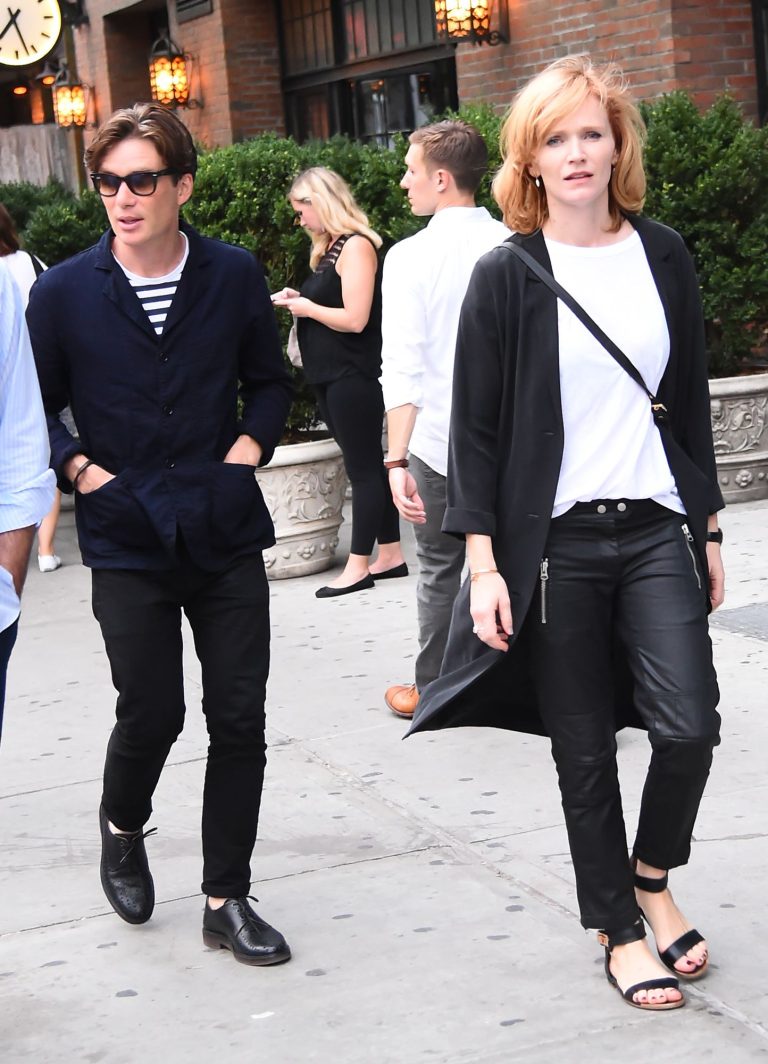 Meanwhile, Yvonne McGuinness is a visual artist who creates innovative, situational art installations. Both natives of Ireland, the couple lived in London for years, but now reside in Dublin with their teenage sons — far away from the glamour of Hollywood.
"I don't need to live in Los Angeles," Murphy told PEOPLE in 2005. "I'd be tremendously far away from my family — I'd never see them."
Profession of Yvonne McGuinness
Originally from Kilkenny, Ireland, McGuinness is a classically trained visual artist who holds a master's degree from the Royal College of Art in London.
"Her work encompasses film, performance, sculptural and textile elements, sound and writing," reads McGuinness' website, explaining that the artist stages "live, public interventions and performances."
Also Read, Tik Tok Star Noah Beck Age Height Weight Wife Kids Net Worth
Love Story Of Yvonne McGuinness and Cillian Murphy
Murphy's first acting role in the late 1990s turned into his big break. He was cast in a local production in Cork, Ireland of a new play called Disco Pigs by a then-unknown playwright.
It became such a smash that it toured in Dublin and London, and then all over the world for 18 months. It was during this time that Murphy and McGuinness first met, and she then accompanied the actor on much of the tour.
"That time, making Disco Pigs, was kind of the most important period of my life," he told The Guardian in 2016.
"The people I met there remain my closest friends … They shaped me in terms of my tastes, in terms of what I wanted to do with my life. And it was around the same time I met my wife. She came on tour with us.
It was so exciting, 20 years ago or whatever it was — we were all just kids, trying to find our way — but such a special, special time."
Also Read, King Of Tik Tok Khaby Lame Age Height Weight Wife Kids Net Worth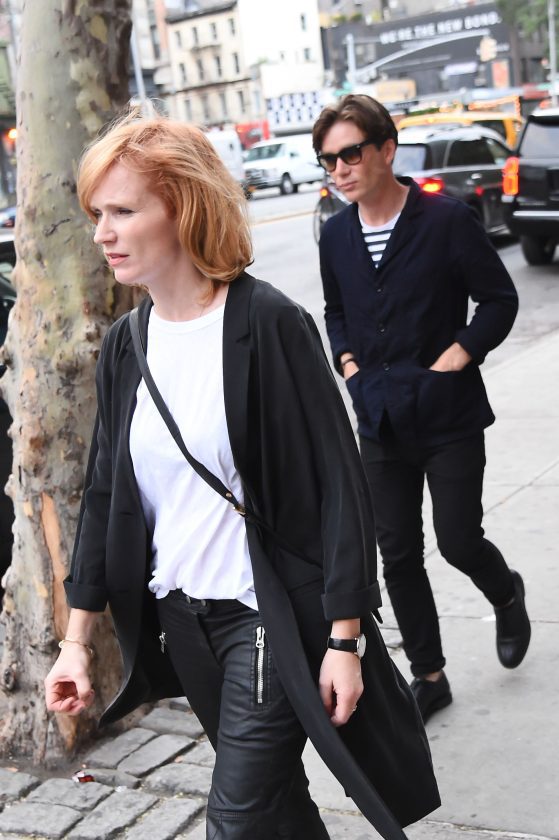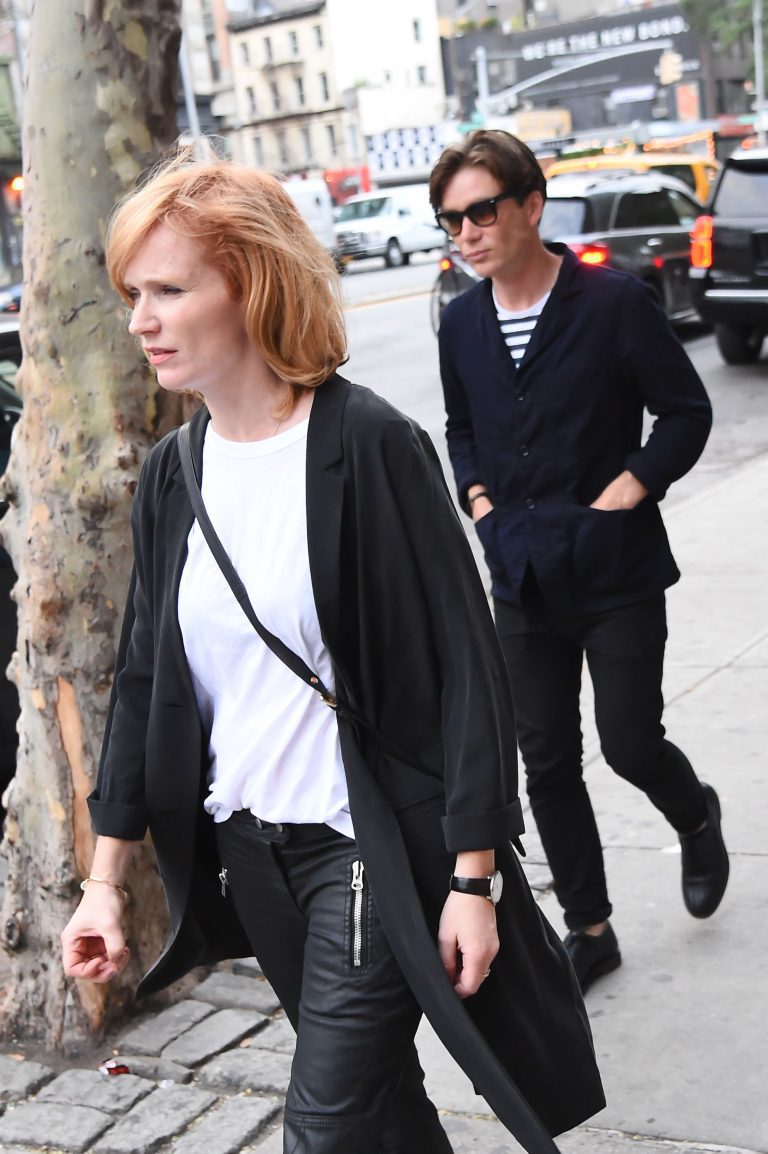 McGuinness and Murphy tied the knot in 2004 and later welcomed two sons together: Malachy, born in 2005, and Aran, born in 2007.
While McGuinness was pregnant with Malachy, Murphy was shooting the 2006 war drama The Wind that Shakes the Barley.
The actor later told the The Guardian that filming the movie was one of his favorite acting experiences, in part because he was able to be close to McGuinness.
"I was living at home with my folks, my wife was pregnant with our son, and we were running around the hills of west Cork shooting up Black and Tans. Fantastic!" he described.
That same summer, Batman Begins premiered in theaters and catapulted Murphy's career to new levels.
Also Read, Elizabeth Huberdeau, Ex-wife Of John Cena
Yvonne McGuinness and her husband, "The Dark Knight" actor, prefer to live away from the spotlight so much that they don't live in Los Angeles or New York, where most artists prefer to live.
Instead, they spent years in London, England, before moving back to Ireland, their homeland.
Her husband once admitted he loved living in London in his 20s and 30s but eventually began wondering, "Is this it?"
The family decided to return to Ireland because they wanted their two sons, Malachi and Aran (born in 2005 and 2007, respectively), to be closer to their grandparents.
Yvonne McGuinness also confided in her husband that she wanted their sons to be Irish. The boys picked up the accents reasonably quickly, and the actor admitted they sound like "this rakish west Brit," which would "hopefully" get them a lot of girls.
Speaking of kids, Murphy once said the best part of being a father was that it made him a better human being and more aware of what's essential in life. The downside, though, was the lack of sleep.
Also Read, Know About Bryce James Son Of LeBron James
Also Read, Tik Tok Queen Addison Rae Looks Damn Hot in Swimsuit
Follow us or bookmark us for more Celeb Bio box office collection report celebrities trailers and promos
Join us on Facebook
Join us on Twitter