Kylie Jenner Finally Reveals Name and Face of Her Son, Aire
The gorgeous beauty Kylie Jenner finally reveals the name and face of her and Travis Scott's son.
On Saturday, January 21, Just two weeks before his first birthday, she revealed his name.
It's AIRE JENNER, captioned several photos of her baby boy's face, seemingly revealing his name.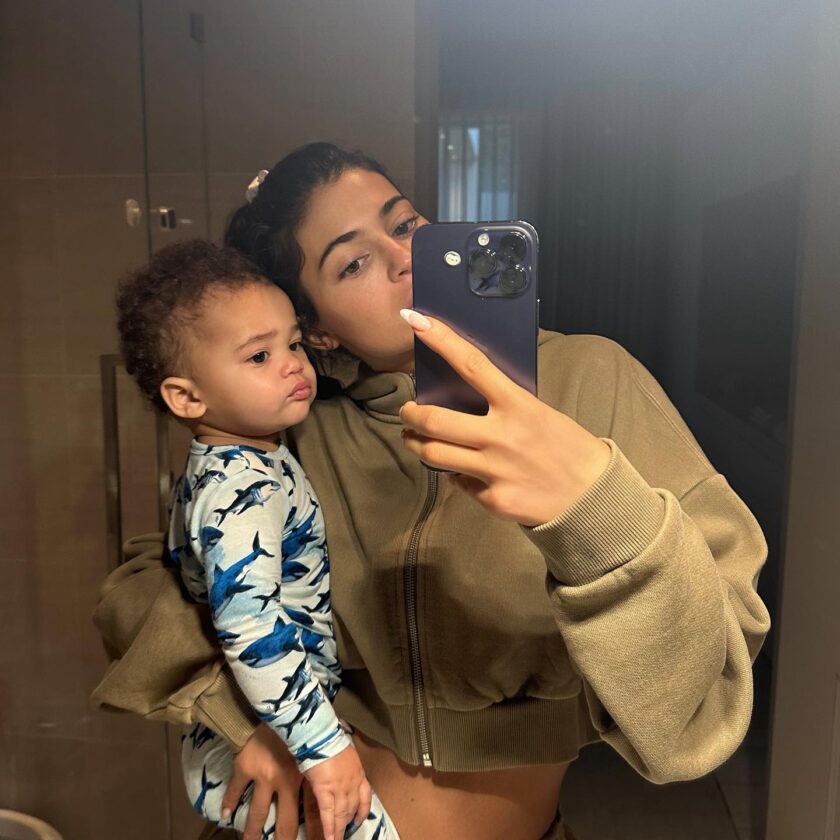 The new mom did a photo dump Saturday, which contained 4 pictures of her son … whom she delivered in February 2022. The first pic shows her cradling her little one and taking a mirror selfie, the 2nd and 4th slides show him solo and the 3rd is of a photo shoot.
In one photo, Jenner and the 11-month-old posed for a cute mirror selfie and in another, the infant sat in his high chair with food smeared on his bib.
"FYI OUR SONS NAME ISN'T WOLF ANYMORE," the reality star wrote on her Instagram Story.
"WE JUST REALLY DIDN'T FEEL LIKE IT WAS HIM," she explained, adding, "JUST WANTED TO SHARE BECAUSE I KEEP SEEING WOLF EVERYWHERE."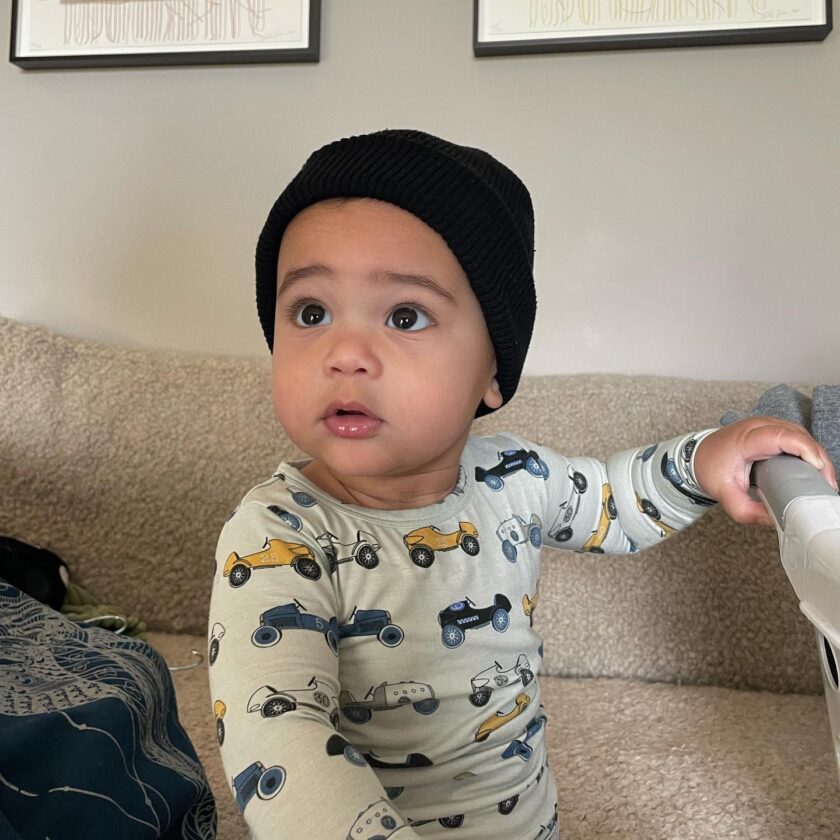 A source later told People that while the couple "liked Wolf" at first, they ultimately "wanted to choose the perfect name that they both loved."
Since giving birth on Feb. 2, Jenner has been posting photos from her pregnancy on Instagram as well as a home video titled "To Our Son" on her YouTube channel that included intimate footage from the moments leading up to her little guy's arrival.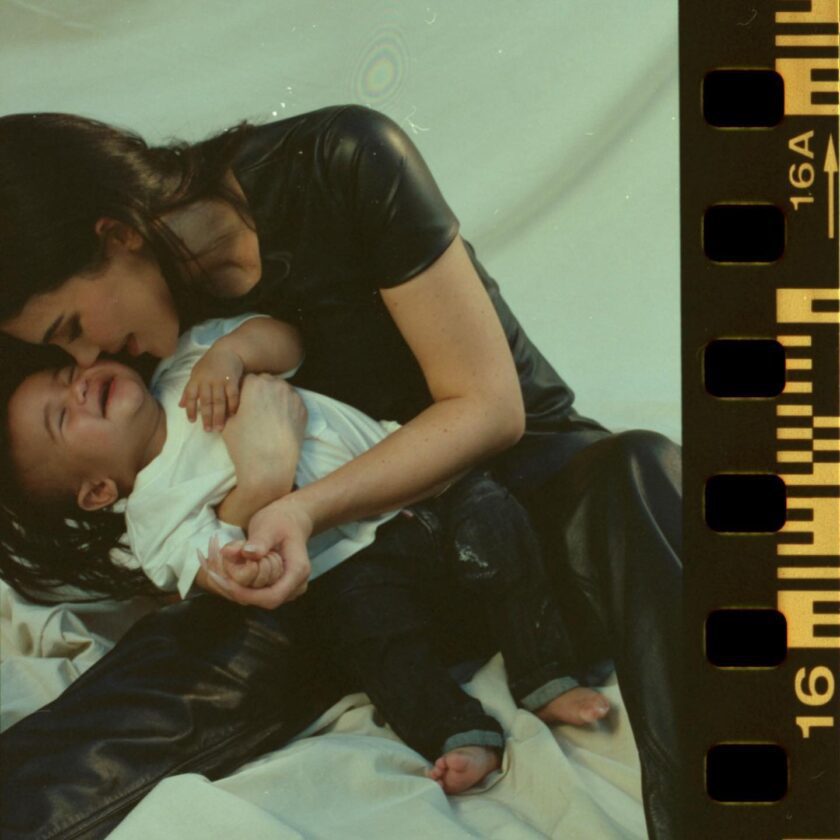 The vlog gave fans a glimpse of the beauty mogul's very first doctor's appointment, her 4-year-old daughter Stormi telling grandma Kris Jenner about her sibling and Kylie's giraffe-themed shower.
The reality star gave birth to her and the 31-year-old rapper's baby boy in February. "2/2/22," the Keeping Up With the Kardashians alum captioned a black-and-white photo of the infant holding her 4-year-old daughter Stormi's hand at the time, alongside a blue heart emoji.
Kris told Ellen DeGeneres later that same month that her latest grandchild looks like his big sister.
"I was in the hospital when he was born," the talent manager, 67, said during the February Ellen DeGeneres Show appearance. "It was me, Kylie and Travis because they have rules and regulations now [amid the coronavirus pandemic] so you can only have so many people. … When [Wolf] came out, it was like Stormi being born all over again."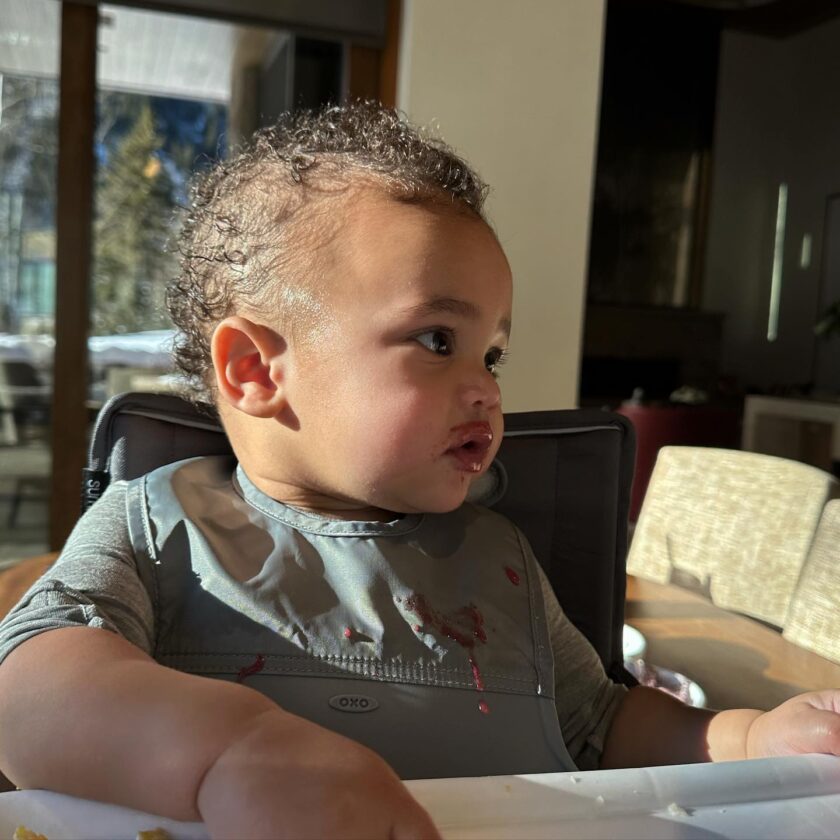 The former E! personality became a mom in February 2018 when Stormi arrived, and her postpartum experience has been "a little harder" the second time around.
"I just want to say to my postpartum moms that postpartum has not been easy," the makeup mogul said in a March 15 Instagram Story after a workout. "It's not easy, mentally, physically, spiritually, it's just crazy. I didn't want to just get back to life without saying that because … for other moms going through it right now, I think we can go on the internet and it might look a lot easier for other people and put the pressure on us, but it hasn't been easy for me either. It's been hard."
"OK not to be OK," concluding, "I realized that I was putting some pressure on myself, and I just keep reminding myself I made a whole human, a beautiful healthy boy. We have to stop putting pressure on ourselves to be back, not even physically just mentally, after birth."
Also Check: Kylie Jenner Sexy In Black
Follow us or bookmark us for more Latest Pictures Entertainment News Celeb Bio box office collection report celebrities trailers and promos