Over 10 Lives Lost and Dozens Injured in Lewiston, Maine Mass Shooting
On Wednesday evening, an unsettling series of events unfolded in Lewiston, Maine. Gunfire erupted at a bowling alley, with reports also emerging of shots fired at a nearby local bar and a Walmart distribution center.
Tragically, the toll from these incidents has been devastating, with over ten individuals losing their lives and dozens more sustaining injuries. This harrowing information was confirmed by law enforcement sources who have been briefed on the shooting and shared the details with ABC News.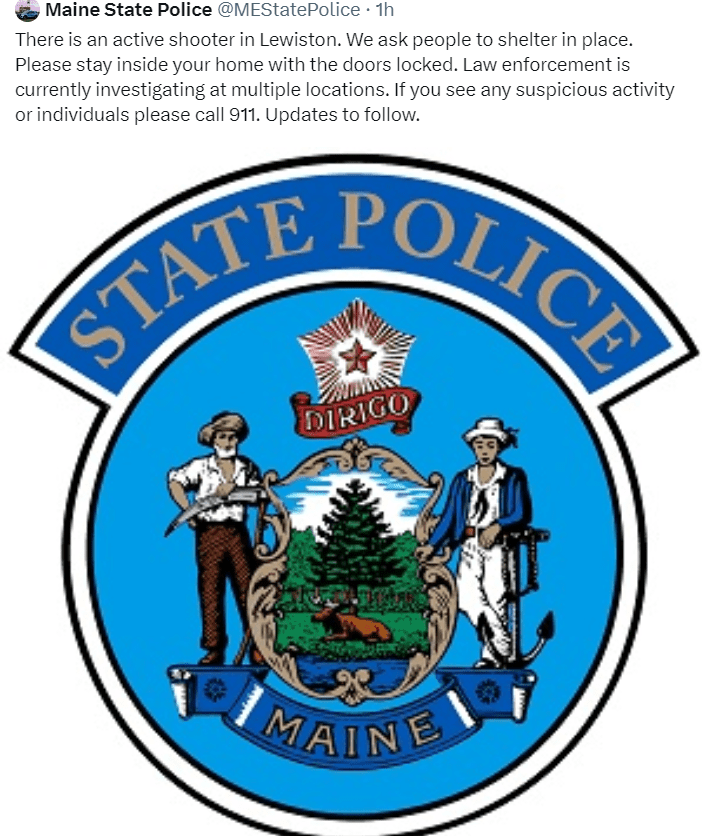 As of now, the suspect responsible for these heinous acts remains at large, heightening the sense of urgency and concern. In response to the ongoing threat, Maine State Police have declared this an "active shooter situation" and have urged the community to take shelter and stay safe.
"ALERT: There is an active shooter situation in the city of Lewiston," read a post on the Maine State Police Facebook page. "Law enforcement is asking people to shelter in place. Please stay inside your home with the doors locked. Law enforcement is currently investigating at two locations right now. Again please stay off the streets and allow law enforcement to diffuse the situation. If you see any suspicious activity or individuals please call 911. Updates to follow."
Maine governor Janet Mills posted on X that she was aware of the situation and urging "all people in the area to follow the direction of State and local enforcement. I will to continue to monitor the situation and remain in close contact with public safety officials."