Lizzo Confronts Body-Shaming Criticism with Empowering Social Media Response
Singer and performer Lizzo recently stood up against body-shaming comments through a powerful social media response. After a tweet circulated featuring a video of Lizzo's impressive Tina Turner tribute performance of "Proud Mary," accompanied by a derogatory comment about her weight, Lizzo chose to address the issue directly.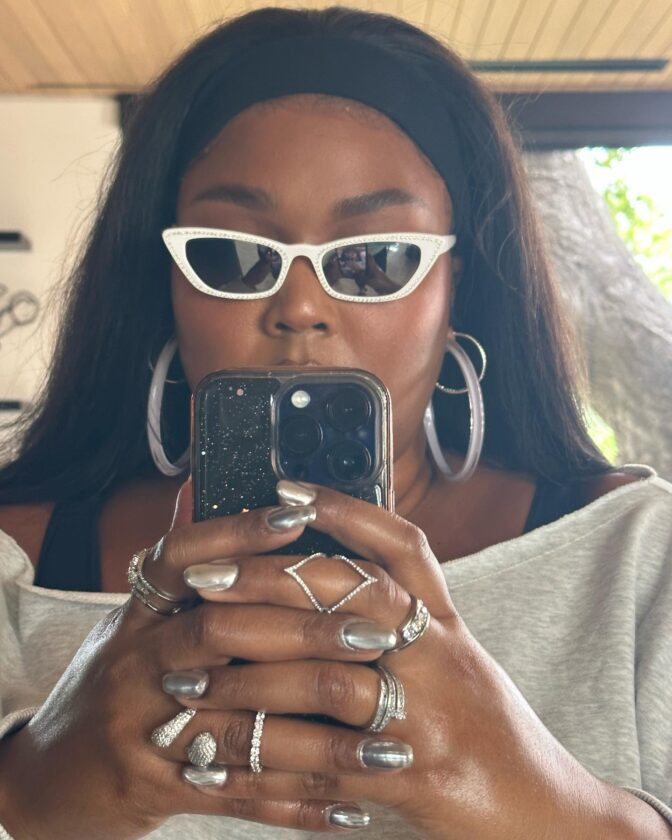 In a series of posts exclusively visible to her followers, Lizzo emphasized the importance of body positivity and self-acceptance. She made it clear that her worth as an artist and individual is not defined by societal beauty standards. Lizzo's courageous response sparked a conversation about embracing diversity and rejecting harmful stereotypes.
"I JUST logged on and the app and this is the type of s— I see about me on a daily basis," Lizzo tweeted. "It's really starting to make me hate the world. Then someone in the comments said I eat 'lots of fast food.' I LITERALLY STOPPED EATING FAST FOOD YEARS AGO…"
She also shared a tweet that theorized she was unwilling to shed weight because "it's her brand."
"I'm not trying to BE fat. I'm not trying to BE smaller," Lizzo tweeted in response. "I'm literally just trying to live and be healthy. This is what my body looks like even when I'm eating super clean and working out!"
She then added, "I HATE IT HERE."
The Grammy-winning performer has been battling fat shaming her entire career. And while many fans have been supportive, Lizzo sounded over the critiques.
"The Love definitely do not outweigh the Hate on social media… all because I'm fat????" she tweeted. "This is CRAZY."
She said she feels close to quitting the industry and reiterated that her weight has nothing to do with her brand.
"I've always led w my TALENT…," she tweeted. "But when I dropped Good As Hell feel good music was 'corny.' When I dropped Juice disco pop wasn't 'for them.' When I was body positive in 2016 being body positive was 'pandering.' Now everybody on that wave and I'm still s— on?! man f— y'all."
Also Check: Madison Beer announces her sophomore album 'Silence Between Songs'
Follow us or bookmark us for more Business Latest Pictures Entertainment News Celeb Bio box office collection report celebrities trailers and promos