Amber Heard
This 31 years old American actress started her career in 2004 with Friday Night and she climbed her way to thetop of the pyramid. She had been married to Johnny Depp for almost three years and at present, she lives in Los Angeles. Amber Heard worked in movies like ExTerminator, The River Why, One More Time and Justice League. One of her movie due for release in 2018 is Aquaman.
Gal Gadot
This 32 years old Israeli actress never fails to grab attention because of her bold and sexy roles in the movies. She started her career in Hollywood with The Fast and Furious and she also played the role of Wonder Woman in Justice League and Wonder Women. Apart from this, Gal Gadot also worked in other series of Fast and Furious, Batman v Superman: Dawn of Justice and Criminal.
Emilia Clarke
Emilia is 34 years old British actress who has made anenormous contribution in Hollywood. She got a chance to work on Games of Thrones and that certainly helped her in gaining a lot of fan following. Apart from this, she worked in movies like Spike Island Terminator Genisys and Above Suspicion. At present, she is working in Solo: A Star wars Story and a lot of fans are waiting for this movie.
Margot Robbie
Next on our list is hot and sizzling Margot Robbie. She is presently 27 years old and her charm is still on therise. She had also been named as one of the 100 most influential people in the worldby  Time Magazine. In addition to this, she had also been featured in 30 Under 30 list by Forbes. The first movie she worked in was Vigilante and since then she has worked in other popular movies like The Wolf of Wall Street, the Big Short,and Suicide Squad
Megan Fox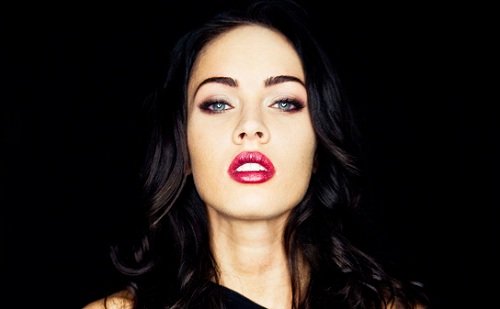 This list cant is complete without Megan Fox and this 31 years old actress is known for her bold scenes in the movie. She has also worked in many action movies and she gained a lot of fame with all her work. She started her career in 2004 with asmall screen and she soon moved to the film industry. Megan Fox is popularly known for her role in Bad Boys II, Confession of a Teenage Drama Quee, Transformers, Whore and Jennifer's body.
Zoe Saldana
Zoe Saldana is known for her tremendous performance and boldness. The hot actress started off with Television and came into the movies Center Stage. She made her marks with the Star Trek Series and was also part of the popular movies like Guardians of the Galaxy, Columbian and many more. The 38 years old American actress is one of the popular actresses in Hollywood.
Amanda Seyfried
Amanda Seyfried is a Singer, Songwriter and Actress. The hot actress is one of the most popular faces in the Hollywood and came into prominence with her teen comedy movie Mean Girls. She has worked in various kinds of movies like Erotic Thriller in Chloe, Romantic War Drama in Dear John, Romantic in Letters to Juliet and many others. Her versatility as an actress and singer have made her one of the most popular ones in the Hollywood. The 31 years old has many chartbusters songs to her name as well.
Rosario Dawson
The 37 years old hot American Actress is known for her bold roles and powerful acting. She started her career with Kids that ran into controversy but later she gave powerful performances in movies like Men in Black II, Rent, Sin City, Percy Jackson and many more. She is still one of the most popular actresses in Hollywood.
Rachel Weisz
The 47 years old actress continue to defy her age and is considered one of the most hot and sexiest women in Hollywood. She started her career back in 1990s and was part of the famous movies like Inspector Morse, Scarlet and Black and many more. She has many awards to her name as well, like Olivia Awards for Best Actress.
Winona Ryder
She might be of 45 years old now, but Winona Ryder is still considered as one of the hottest and most profitable professional in the Hollywood. She started her career in 1990s and since then she has delivered blockbusters for her producers. She has been part of the movies like Age of Innocence, Dracula, Girl, Interrupted and many others. Her charm and popularity have definitely not faded with her age.
Keira Knightley
The British Actress is one of the hottest in the world and is known for her roles in the movies. She also started her career through television but soon came to the movies. She was part of the Star War Series and then became a known name in the world as Elizabeth Swann in the movie Pirates of the Caribbean Series. She has won many awards and won Academy Award nomination as well. Her prominent works have been in the movies like Silk, The Duchess, A Dangerous Method and many more.
Mila Kunis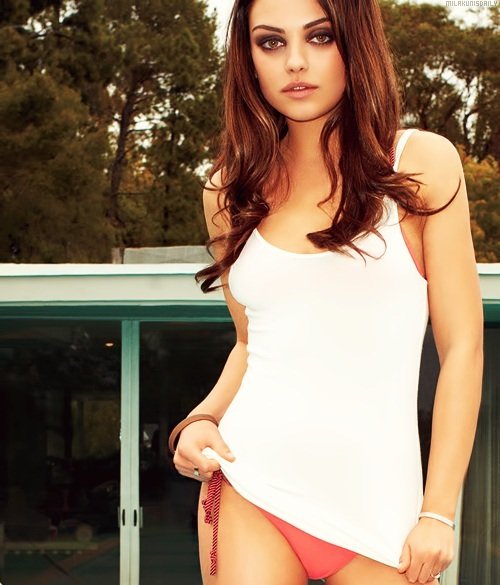 Mila Kunis is the talented young actress who features next among the top 10 most beautiful actress in Hollywood. She started her career on television with The 70S Show and soon became one of the top actresses in Hollywood. Her most unforgettable performances came in "Black Swan", "Friends with Benefits", "Ted", and the latest one in a negative role in the 2014 movie "Oz The Great and Powerful".
Natalie Portman
Natalie Portman is the perfect example of the Beauty with Brain. The Dual Citizenship holder of America and Israel, Portman is one of the most popular actresses with Academy Awards, BAFTA, Golden Globe and many others to name. The hot actress came to popularity through the Star War Series and then there was no looking back for her. The 35 years old actress has also research papers on her name from Harvard University, her alma matter. She is an actress, producer, artist and research scholar.
Salma Hayek
If you consider 50 years to be old enough, then you do not know Salma Hayek. The 50 years old Mexican American producer, actress and Model continue to be the woman of dreams for many youngsters in the world. One of the hottest actresses started her career through Television and soon reached Hollywood with her powerful and bold roles. Her roles in the movies like Wild Wild West and From Dusk to Dawn won her many fans. She is still one of the sexiest actresses in Hollywood.
Charlize Theron
Charlize Theron is a South African born beauty who has charmed her way into Hollywood with her stunning beauty and charm. This gorgeous actress has featured in movies like "Monster", for which she earned an Oscar, becoming the only African actress to achieve this feat. She has acted in "Dark Places" and "Mad Max: Fury Road" in 2014.
Olivia Wilde
One of the most beautiful faces in Hollywood at present is that of Olivia Wilde, who was launched with some leading TV shows, but destiny had some bigger things in store for her. She has worked in big projects like "Tron: Legacy" and "In Time" and has also been declared as the Sexiest Celebrity by PETA in 2010.
Jennifer Aniston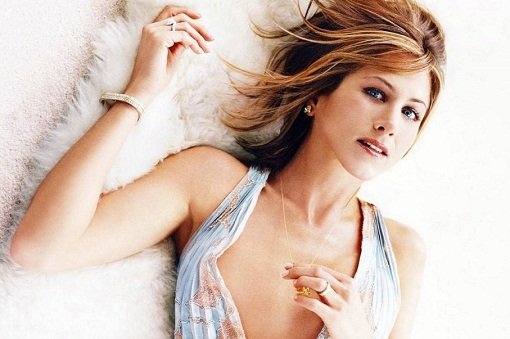 Jennifer Aniston is the 46 year old American actress and film maker, who has been reigning the silver screen since the nineties. She has defied her age to be a craze among her fans and is still considered as one of the hottest stars in Hollywood.
Eva Green
Eva Green is one of the most beautiful, hot and sexiest actresses in Hollywood. The French beauty started her career as a Model and soon found a place in Television. She then created a craze of her with her movie The Dreamers. She has played the role of prestigious Bond Girl in James Bond movie of Casino Royal and was part of many successful movies like 300: Rise of an Empire, Kingdom of Heaven and others.
Anne Hathaway
The American Actress and Singer, Anne Hathaway is one of the hottest and most popular actresses in the industry. The 34 years old actress started off with Fox TV for Television Series and then featured in the Princess Diary. She soon became a known name in Hollywood with her superb performances in the movies like The Dark Knight Rises where she played the role of Cat Woman. She won awards for the movies like Rachel Getting Married, Havoc, Bride Wars and many others.
Cameron Diaz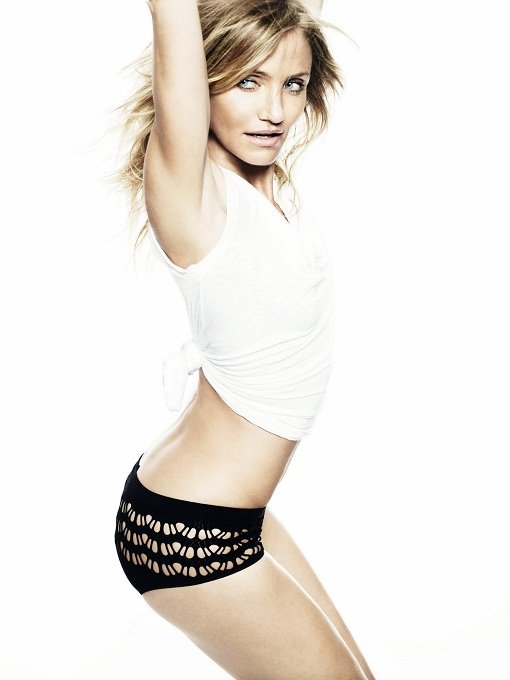 The next name on this list is that of the stunning actress Cameron Diaz, who continues t rule many hearts despite having stepped into her forties. The sexy actress has featured in projects like "Sex Tape" and "Annie" in 2014-15.
Emma Stone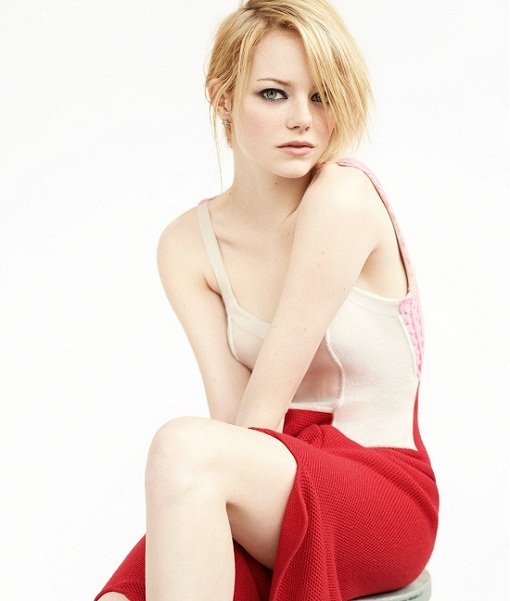 Featuring next on the list of top 10 most beautiful and hottest Hollywood actresses in 2015 is Emma Stone, whose best performance came in "The Amazing Spiderman". She started her career as a child artist and scaled great heights as an actress when she grew up.
Jessica Alba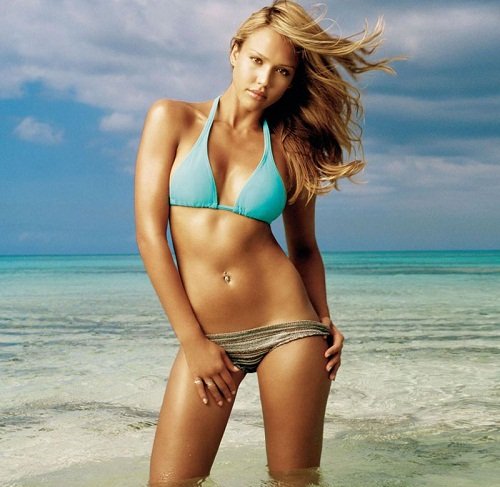 Jessical Alba is an epitome of classic beauty combined with unmatched talent. 2014 was an eventful year for her, with widely acclaimed performances in "Dear Eleanor", "Barley" and "Sin City: A Game to Kill For". She has honored with numerous awards during her illustrious career.
Scarlet Johansson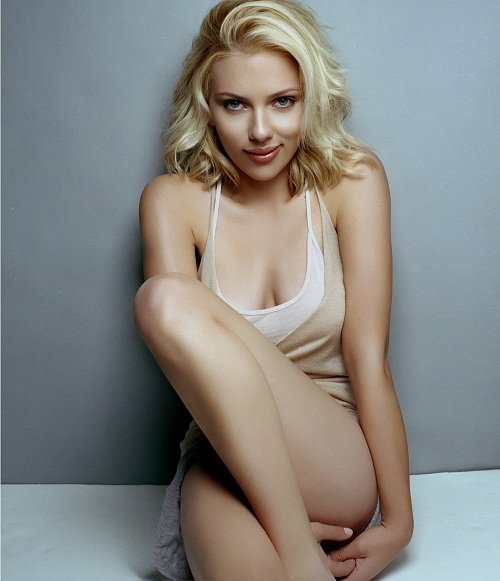 Next n the list of the most beautiful and hottest actresses in Hollywood in 2015 is the popular model and actress, Scarlet Johansson, who has stormed the industry with brilliant roles in movies like "Avengers", "Lucy", "Iron Man 2" and many more. She has received four Golden Globe nominations, which makes her one of the most talented young stars in the industry.
Angelina Jolie
Whenever we list the most gorgeous Hollywood actresses, Angelina Jolie is the undisputed leader on any list. She is acclaimed for playing the role title role in the famous action movie "Lara Croft in Tomb Raider". Besides her charm and acting skills, Jolie is recognized all over the world for her humanitarian missions.
Jennifer Lawrence
Hollywood actress Jennifer Lawrence is top in our list she is the most beautiful and hottest actress, who can look equally impressive as a seductive beauty as she can look as a girl next door. Her recent movie was passengers that came in 2016
Some other Hollywood actresses who have charmed the fans are Julia Roberts, Jennifer Connelly and Marion Cotillard. They are recognized for their immense talent and great charm.