Netflix India September 2021 Full Schedule All Releases Daywise
Netflix, Inc. is an American over-the-top content platform and production company headquartered in Los Gatos, California.
It was founded in 1997 by Reed Hastings and Marc Randolph in Scotts Valley, California. The company's primary business is a subscription-based streaming service 
It offers online streaming from a library of films and television series, including those produced in-house.
As of July 2021, Netflix had 209 million subscribers, including 72 million in the United States and Canada.
It is available worldwide except in mainland China (due to local restrictions), Syria, North Korea, and Crimea (due to US sanctions).
The company has offices in Canada, France, Brazil, the Netherlands, India, Japan, South Korea, and the United Kingdom.
Netflix is a member of the Motion Picture Association (MPA), producing and distributing content from countries all over the globe.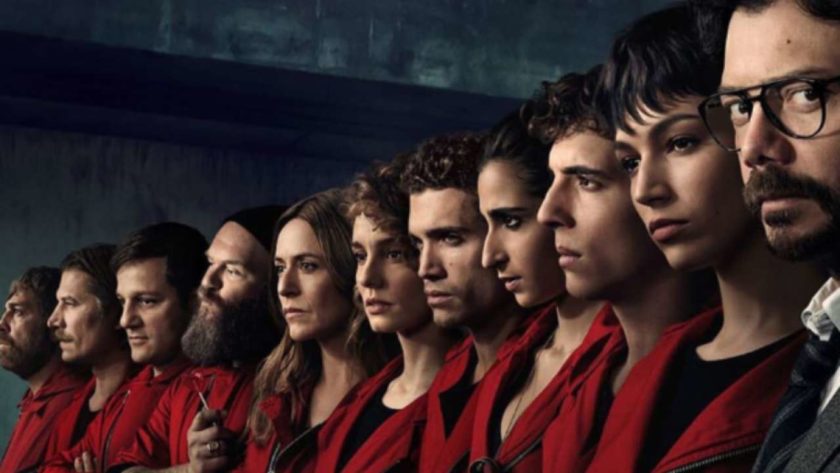 Netflix India September 2021 Full Schedule
Week 01
September 01
Brave Animated Series: Season 1
Cemetery Junction
Chicago Fire: Seasons 1–4
Ella Enchanted
How to Be a Cowboy: Season 1
HQ Barbers: Season 1
The Internship
Into the Storm
Into the Wild
The Karate Kid Part II
Kuroko's Basketball: Season 3
The Lego Movie
The Mindy Project: Seasons 1–6
Ocean's Twelve
Sitting in Limbo
Sully
Taking Lives
Turning Point: 9/11 and the War on Terror: Limited Series
September 02
Afterlife of the Party
Anjaam
Here and There
Luce
Q-Force: Season 1
Sex and the City: The Movie
September 03
Dive Club: Season 1
Money Heist Part 5: Volume 1
Sharkdog: Season 1
September 04
Couple on the Backtrack: Season 1
6 Sep – 11 Sep Week 02
September 06
Countdown: Inspiration4 Mission to Space: Limited Series, weekly
Good Boys
Rick and Morty: Season 5 Finale Episode 9–10
Shadow Parties
Tayo The Little Bus: Season 4
Witch at Court: Season 1
September 07
Kid Cosmic: Season 2
Octonauts: Above & Beyond: Season 1
On the Verge: Season 1
Untold: Breaking Point
September 08
The Circle USA: Season 3, weekly
Into the Night: Season 2
JJ+E
September 09
Blood Brothers: Malcolm X & Muhammad Ali
Chhota Bheem: Season 8
Mighty Raju: Season 5
Tien Bromance: Season 1
The Women and the Murderer
September 10
Firedrake the Silver Dragon
Kate
Lucifer: The Final Season
Metal Shop Masters: Season 1
Omo Ghetto: the Saga
Prey
Titipo Titipo: Season 2
September 11
Downton Abbey: The Motion Picture
Mad Dog: Season 1
Week 03 12 Sep – 18 Sep
September 14
Alpha
Dr. Stone: Season 2
Jack Whitehall: Travels with My Father: Season 5
The World's Most Amazing Vacation Rentals: Season 2
You vs. Wild: Out Cold

September 15
Good Luck Chuck
The Hunt for Red October
Nailed It!: Season 6
Nightbooks
Schumacher
Too Hot To Handle: Latino, three episodes

September 16
He-Man and the Masters of the Universe: Season 1
My Heroes Were Cowboys
The Smart Money Woman: Season 1
September 17
Ankahi Kahaniya
Chicago Party Aunt: Part 1
The Father Who Moves Mountains
Keeping Up with the Kardashians: Season 6
Sex Education: Season 3
Squid Game: Season 1
The Stronghold
Tayo and Little Wizards: Season 1
September 18
Abominable
19 Sep – 25 Sep Week 04
September 19
Nureyev
September 20
The Mustang
Show Dogs
Superstore: multiple seasons
September 21
Toot-Toot Cory Carson: Chrissy Takes the Wheel
Love on the Spectrum: Season 2
September 22
Confessions of an Invisible Girl
Crime Stories: India Detectives: Season 1
Dear White People: Volume 4
Europe's Most Dangerous Man: Otto Skorzeny in Spain
Intrusion
Jaguar: Season 1
Monsters Inside: The 24 Faces of Billy Milligan: Season 1
September 23
Je Suis Karl
Vita & Virginia
September 24
Blood & Water: Season 2
Ganglands (Braqueurs): Season 1
Jailbirds New Orleans: Season 1
Kota Factory: Season 2
Midnight Mass: Limited Series
My Little Pony: A New Generation
The Starling
Vendetta: Truth, Lies and The Mafia: Season 1
Week 05 Sep 25 – Sep 30
September 27
Anastasia
Santa in Training
September 28
Ada Twist, Scientist: Season 1
Attack of the Hollywood Clichés!
Searching
September 29
The Chestnut Man: Season 1
Friendzone
MeatEater: Season 10 Part 1
No One Gets Out Alive
Sounds Like Love
September 30
Love 101: Season 2
Luna Park: Season 1
---
Follow us or bookmark us for more Bollywood news box office collection report celebrities trailers and promos
Join us on Facebook
Join us on Twitter