Online Data Entry Jobs Fraud/Scam and Court Case Threaten
Did you worked with any Data Entry Job offer and got scammed?
Thinking about working online and earning some extra bucks?
Do data entry company threatening you of court case?
Read this article carefully.
FIRST OF ALL NEVER PAY ANYONE ANYTHING FOR THE ONLINE JOB
So how these data entry job offers fooling people check out
So when you apply for the job you get contacted by these cheaters.
You are explained about the job.
It sounds good, you start working day and night to earn some money to support your family.
You work goes for Quality Check. 
And then BOOM you will receive a text that you have not reached the accuracy.
They make fake reports of your work to show that you have made multiple mistakes.
Now the real thing start.
They will charge you for penalty as work is not done correctly.
Amount will vary from 5k to 35k or even higher.
If you pay it's gone, you have been scammed.
If you don't pay, they will start threatening you by saying that you have to be presented at COURT as they are filing " Breech of Agreement " case against you.
Don't worry all this is FAKE.
They may send fake court notices, fake emails , fake message just to threat you so that you can give them money. Just ignore them.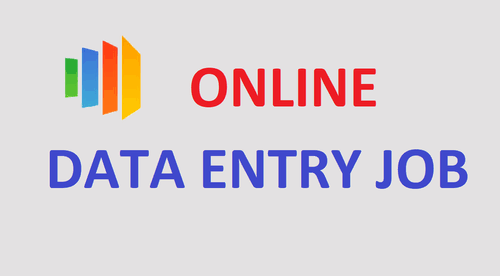 Online Data Entry Jobs Fraud/Scam and Court Case Threaten
If you're looking for an online data entry position, you need to be very careful.
There are a lot of job scams advertising what appear to be legitimate positions.
Work from home job scams are perhaps the most common online scam.
For the five years ending December 21, 2019, AARP reports there were over 100,000 fraud complaints filed with the Federal Trade Commission by job seekers.
These include 58,368 complaints about opportunities to work from home or start a business.
Work-from-home data entry jobs are particularly appealing to scammers, who find many ways to make them seem real.
That's because many data entry jobs are entry-level and don't require experience to get started. It's easy to promote the positions as an easy way to get started working online and make money.
When you hear about a work-from-home job in data entry that sounds too good to be true (for example, the position might promise high pay for very few hours of work), it probably is.
So please be very careful
---
Follow us or bookmark us for more Bollywood news box office collection report celebrities trailers and promos
Join us on Facebook :
Join us on Twitter :