Queenpins 2021 Movie Cast True Story and Box Office.
Queenpins is a 2021 American comedy film written and directed by Aron Gaudet and Gita Pullapilly. It stars Kristen Bell, Kirby Howell-Baptiste, Paul Walter Hauser, Bebe Rexha, and Vince Vaughn. Ben Stiller serves as an executive producer under his Red Hour Productions banner.
Released in the United States on September 10, 2021 by STXfilms, the film received mixed reviews from critics and was a box office bomb, grossing only $1.2 million against a $20 million production budget.
Cast
Kristen Bell as Connie Keminski
Kirby Howell-Baptiste as JoJo
Paul Walter Hauser as Ken
Vince Vaughn as Simon Kilmurry
Joel McHale as Rick Keminski
Bebe Rexha as Tempe Tina
Dayo Okeniyi as Earl
Greta Oglesby as Mama Josie
Jack McBrayer as Agent Park
Annie Mumolo as Crystal
Stephen Root as Agent Flanagan
Paul Rust as Albert Anderson
Timm Sharp as the gun dealer
Eduardo Franco as the cashier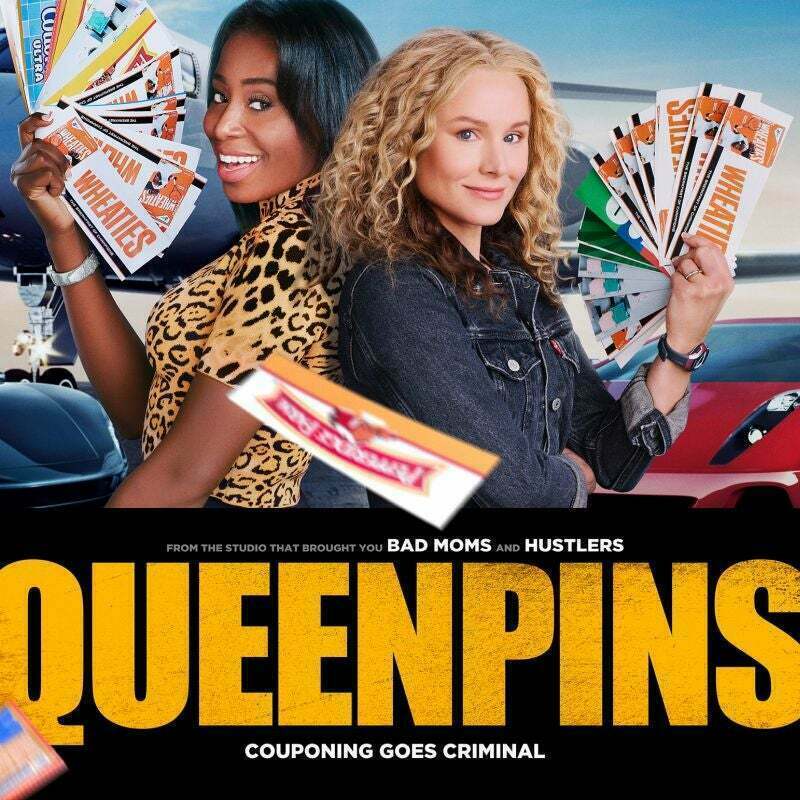 Is Queenpins A True Story?
The comedy Queenpins, about two friends behind a massive couponing scheme, is based on a true story. 
Queenpins reunites actors Kristen Bell and Kirby Howell-Baptiste — who appeared together in Veronica Mars and The Good Place — as Connie Kaminiski and JoJo Johnson, respectively.
In the movie, Connie receives a coupon as an apology after she complains to a company about stale cereal.
This incident sparks an idea that ends up making her, and her best friend JoJo, a lot of money.
Queenpins' true story is based on the couponing scam designed by three Arizona women: Robin Ramirez, Marilyn Johnson, and Amiko "Amy" Fountain.
Queenpins' cast includes familiar faces like Bebe Rexha, Vince Vaughn, and Joel McHale in supporting roles.
In Queenpins, Connie and JoJo's idea to resell stolen coupons quickly gains traction online, and the two find themselves as the heads of a lucrative illegal operation.
To keep the police off their trail, Connie and JoJo enlist the help of tech genius Tempe Tina (Bebe Rexha).
The sudden influx of invalid coupons nonetheless attracts the attention of a grocery chain's loss prevention officer, Ken Miller (Paul Walter Hauser), who helps a U.S. postal inspector, Simon Kilmurry (Vince Vaughn), uncover where the illegal coupons are coming from. Queenpins' true story is a lot more elaborate, as the couponing scam was much more complicated than the movie made it out to be.
The $40 million coupon scam may seem like a work of fiction, but a real true-crime story inspires Queenpins' true story.
In 2012, Arizona police did arrest three women in possession of millions of dollars worth of fake coupons.
Illegal couponing may not sound like a big deal, but it can cost corporations millions of dollars in lost revenue on a large scale.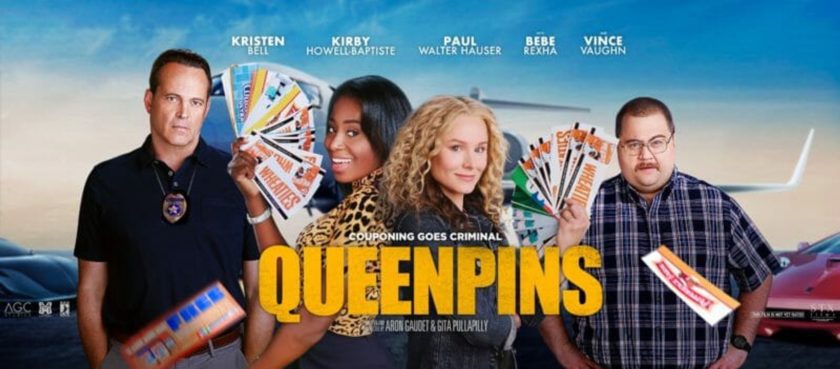 Queenpins' true story scam inspired the movie, but it's not a perfectly accurate retelling.
Queenpins is based on a real-life coupon scam orchestrated by three women in Arizona: Robin Ramirez, Marilyn Johnson, and Amiko "Amy" Fountain. Ramirez, who was 40 years old at the time of her arrest, was considered the group's ringleader.
Johnson, then 54, and Fountain, 42, assisted her with the operation, which made them millions. The American true-crime story caught the attention of Sgt. David Lake of the Phoenix Police Department told local TV station KPHO [via Coupons in the News]: "The opulence and the money was the equivalent of drug cartel-type of stuff."
Regardless of the women's financial situation before they started the scheme, they were living in luxury by the time it ended.
The coupon scam was featured in the CBS documentary Pink Collar Crimes in 2018, and Queenpins takes a more comedic approach to the story. 
Queenpins' true story, on the other hand, isn't comedic in any sense as the women had to pay out a hefty sum and do some hard time for the scam.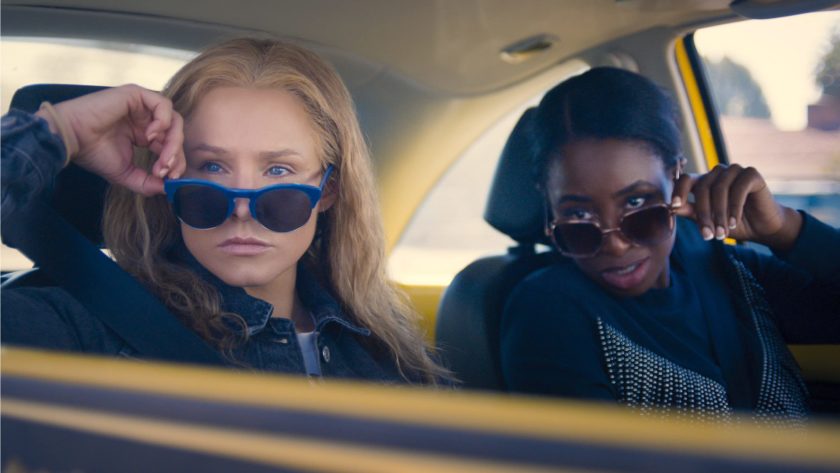 Box Office Of Queenpins
| Area | Release Date | Opening | Gross |
| --- | --- | --- | --- |
| Netherlands | Sep 16, 2021 | $76,555 | $285,381 |
| Ukraine | Sep 9, 2021 | $109,342 | $224,254 |
| Hungary | Sep 16, 2021 | $48,089 | $147,554 |
| United Arab Emirates | Sep 9, 2021 | $68,238 | $126,165 |
| Croatia | Sep 9, 2021 | $12,077 | $50,208 |
| Lithuania | Sep 3, 2021 | $5,392 | $18,354 |
| South Africa | Sep 24, 2021 | $5,900 | $13,772 |
| Iceland | Aug 27, 2021 | $2,929 | $11,774 |
| Portugal | Aug 26, 2021 | $2,938 | $5,501 |
Asia Pacific
| Area | Release Date | Opening | Gross |
| --- | --- | --- | --- |
| Russia/CIS | Sep 9, 2021 | $162,448 | $343,930 |
| South Korea | Apr 27, 2022 | $19,427 | $50,138 |
DOMESTIC (United States) – Nil
INTERNATIONAL (100%)
$1,277,031
WORLDWIDE
$1,277,031
Follow us or bookmark us for more Entertainment Bollywood news box office collection report celebrities trailers and promos 
Join us on Facebook 
Join us on Twitter