Robert Kiyosaki Predicts Stock, Bond, Real Estate, and US Dollar Crash Due to Fed Rate Hikes
Brief
The famous author of the best-selling book Rich Dad Poor Dad, Robert Kiyosaki, has warned that the Federal Reserve's continued rate hikes will crash stocks, bonds, real estate, as well as the U.S. dollar. He expects the next crash to be the "$1 quadrillion derivatives market."
Raising interest rates will crash stocks, bonds, real estate, & $ U.S. dollar. Next crash: $1 quadrillion derivatives market. $1 quadrillion is $1 thousand trillion.
Kiyosaki warned of bank runs before SVB failed, and spotted trouble at Credit Suisse.
The "Rich Dad Poor Dad" author slammed the Fed for choking growth and eroding the US dollar's value.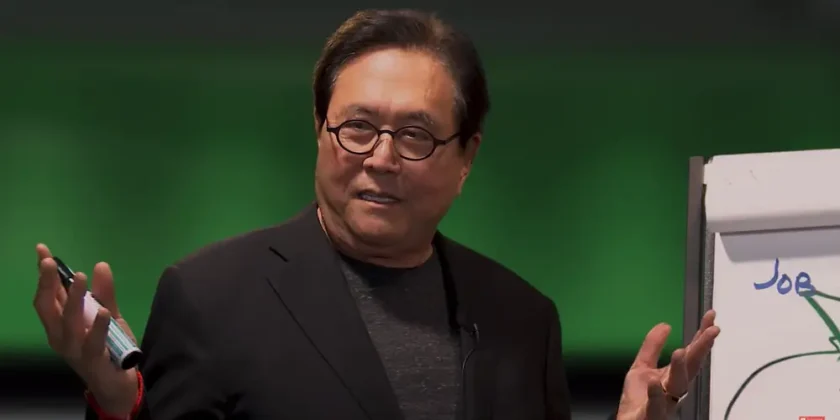 Full Story Robert Kiyosaki Predicts Stock, Bond, Real Estate, and US Dollar Crash
Robert Kiyosaki has issued a warning that soaring interest rates will lead to a collapse in asset prices. In a tweet on Thursday, the "Rich Dad Poor Dad" author stated that raising interest rates will result in crashes for stocks, bonds, real estate, the US dollar, and the derivatives market. The Federal Reserve raised its benchmark rate to over 4.75%, up from nearly 0% a year ago, in an effort to combat inflation.
However, higher rates discourage spending and raise borrowing costs, which reduces demand and increases the risk of a recession. Kiyosaki has criticized the Fed for both raising rates and flooding the economy with money to avoid a crash, and he has recommended investing in precious metals and cryptocurrency as a means of hedging against soaring prices and a weakening US dollar.
In February, he tweeted that advising people to save money and invest in a diverse range of stocks, bonds, mutual funds, and ETFs is a risky recommendation. Instead, he still advocates for gold, silver, and bitcoin as the best options for unstable times, even though their prices may fluctuate.
For over 18 months, the founder of The Rich Dad Company has been warning of a massive recession and market crash. Although these predictions have yet to materialize, some of his recent comments have proven accurate.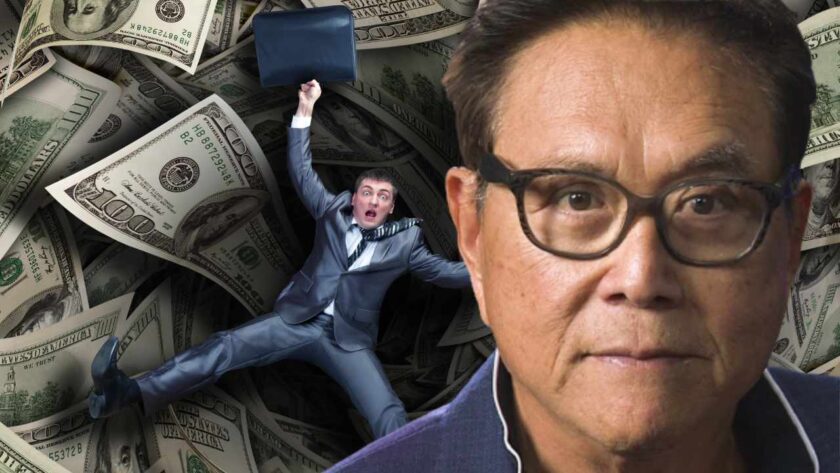 He tweeted about the possibility of bank runs on February 28, just over a week before Silicon Valley Bank faced a surge of withdrawals and was taken over by the federal government. He also correctly predicted on "Cavuto: Coast to Coast" on March 13 that Credit Suisse would be the next bank to collapse, and a deal was brokered for UBS to acquire the troubled bank by the Swiss government over the weekend.
Robert Kiyosaki has been warning about the possibility of a crash in stocks, bonds, real estate, and the U.S. dollar for some time now. Recently, he discussed the looming "crash landing" and predicted that bank bailouts would follow the collapse of major banks, such as Silicon Valley Bank and Signature Bank. He has also been outspoken about the demise of the U.S. dollar, which he referred to as "fake money."
Furthermore, the author has predicted that the world economy is on the brink of collapse, warning of potential bank runs, frozen savings, and bail-ins. In February, Kiyosaki made the dire prediction that "everything will crash." He has also stated that we are currently in a global recession and has raised concerns about soaring bankruptcies, unemployment, and homelessness.
These warnings from Kiyosaki come amidst a backdrop of economic uncertainty and instability, with the ongoing COVID-19 pandemic having caused significant disruption to global markets and economies. While some may view his predictions as alarmist, Kiyosaki's warnings serve as a stark reminder of the potential risks associated with investing and the need for proper financial planning and preparation in times of economic volatility.
Also check: Is stockx.com Legit Or a Scam?
Follow us or bookmark us for more Business News Latest Pictures Entertainment News Celeb Bio box office collection report celebrities trailers and promos
Join us on Facebook
Join us on Twitter