Unveiling the chaos and repercussions surrounding Ron DeSantis' presidential campaign announcement on Twitter
In a surprising turn of events, Governor Ron DeSantis took to Twitter to announce his run for the presidency. However, what was meant to be a significant moment in his political career quickly turned into a technical disaster, with Elon Musk pointing fingers at the social media giant's servers as the cause of the mayhem. This article delves into the details of the announcement, the ensuing chaos, and the potential implications for DeSantis' campaign.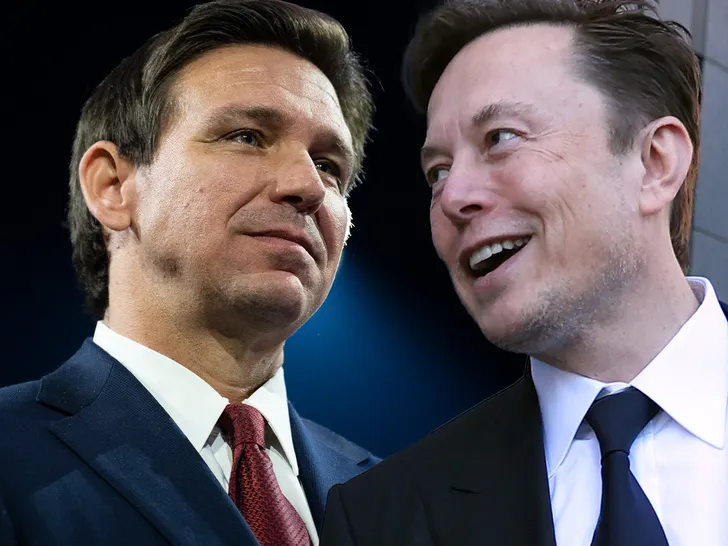 The Campaign Announcement and Political Messaging
Governor Ron DeSantis chose the popular social media platform Twitter to unveil his presidential campaign aspirations. On Wednesday, he released a campaign video on the platform, which took direct jabs at President Biden, laying blame on him for rising crime rates and border conflicts. DeSantis positioned himself as the leader who could orchestrate a "great American comeback," appealing to conservative voters with his promises of effective governance.
Technical Failure and Twitter Spaces Struggles
The highly anticipated campaign announcement was intended to take place in a Twitter Spaces chat, featuring Elon Musk as a special guest. However, technical difficulties quickly became apparent as hundreds of thousands of listeners experienced constant audio disruptions. Elon Musk himself acknowledged the server overload issue, attributing the failures to Twitter's struggling infrastructure. Users on the platform didn't hold back, criticizing the situation as a "car crash" and labeling DeSantis' attempt as a "perfect metaphor" for the campaign's missteps.
Political Jab and Biden's Response
Even President Biden couldn't resist taking a dig at the chaotic situation. He responded to the debacle by sharing a tweet directing followers to his donation page, adding a cheeky comment stating, "This link works." Biden's response highlighted the contrast between the technical failure surrounding DeSantis' announcement and the seamless functionality of his own online presence.
Implications for DeSantis and Trump
Ron DeSantis, often seen as a potential contender to challenge former President Donald Trump's influence within the Republican Party, made a significant departure from the norm by selecting Twitter as his announcement platform. This move could be interpreted as a deliberate distancing from Trump, who faced repercussions after the events of the January 6th insurrection and subsequent suspension from the platform. While Trump's account has been reinstated, he has shifted his focus to Truth Social, a social media platform of his own. DeSantis' decision to use Twitter may reignite the rivalry and pose an intriguing challenge to Trump's online presence.
Governor Ron DeSantis' Twitter campaign announcement started off as a highly anticipated event but quickly descended into chaos due to technical issues. The repercussions of this mishap remain uncertain, as DeSantis strives to establish himself as a leading candidate in the 2024 presidential race. As the campaign unfolds, it will be fascinating to observe how DeSantis navigates the challenges posed by the technical failure and the political drama surrounding his choice of platform. Only time will tell if this setback will hinder or invigorate his campaign aspirations.
Also Check: Remembering the Iconic Tina Turner: A Timeless Tribute to a Musical Legend
Follow us or bookmark us for more Business Latest Pictures Entertainment News Celeb Bio box office collection report celebrities trailers and promos
Join us on Facebook
Join us on Twitter