Rosbank Achieves Milestone as the First Major Russian Bank to Introduce Cryptocurrency Integration for International Settlements, Catering Primarily to Business Entities Engaged in Cross-Border Partnerships
Rosbank Unveils Crypto Payment System
Rosbank, one of Russia's systemically important banks, has made a groundbreaking move by introducing a cryptocurrency-based solution for cross-border settlements, as reported by the business daily Vedomosti.
In an effort to cater to the needs of businesses engaged in international partnerships, the bank is now conducting pilot transactions with both corporate and private clients.
To ensure compliance with current Russian legislation and the requirements set forth by the Central Bank of Russia (CBR), Rosbank emphasizes that its service is fully aligned with the regulatory framework.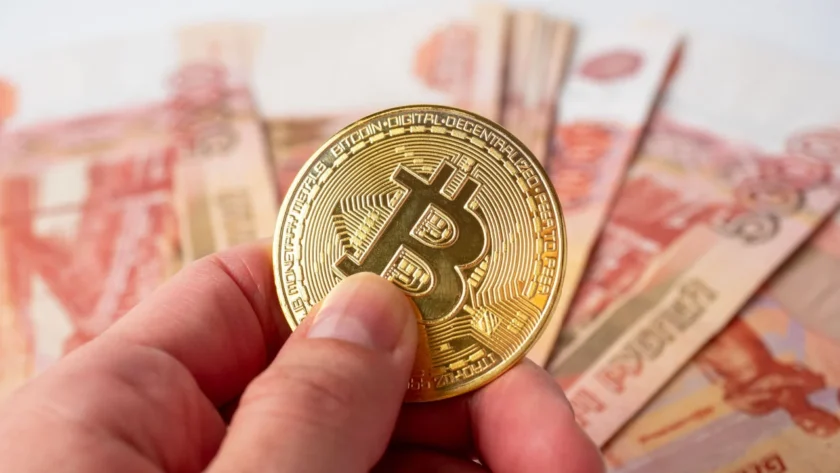 While the CBR maintains its opposition to the unrestricted circulation of cryptocurrencies within the country, it has shown openness to their usage in cross-border transactions as long as they operate outside the Russian financial infrastructure.
Under the existing "On Digital Financial Assets" law, Russian residents are prohibited from accepting digital currencies as payment for goods and services.
However, the State Duma is considering amendments that would expand the legal framework to encompass cryptocurrencies and potentially legalize crypto transactions under "experimental legal regimes."
Rosbank's pioneering service has been made possible through its collaboration with the fintech platform B-crypto, which specializes in processing cross-border settlements involving digital currencies.
When a Russian company opts to pay a foreign counterpart using cryptocurrency, the contractual agreement must explicitly state this arrangement, and the supplier's invoice must include a wallet address and the specified amount in crypto.
While Rosbank accepts fiat deposits, B-crypto takes charge of crypto conversion and payment processing.
Amidst the unprecedented Western sanctions imposed on Russia due to the Ukrainian invasion, the government and local businesses have been actively exploring avenues to bypass the financial restrictions imposed by the West. This includes efforts to expand the use of national currencies and cryptocurrencies.
In fact, a Russian business association has recently urged President Putin to support the legalization of crypto settlements in foreign trade. Russian officials have already acknowledged that domestic companies are utilizing cryptocurrencies in cross-border payments, despite the absence of comprehensive regulations governing such practices.
Also Check: SEC Files Lawsuit Against Binance for Alleged Violations of US Securities Laws
Follow us or bookmark us for more Business Technology Entertainment News Celeb Bio box office collection report celebrities trailers and promos