SEC Chair Gensler Reaffirms Investor Protection for Crypto Securities, Stating Majority of Tokens Pass Investment Contract Test
SEC Chair Gensler Rejects Claims of Inadequate Notice for Exchanges and Crypto Token Issuers
Gary Gensler, the current chair of the U.S. Securities and Exchange Commission (SEC), addressed the topic of digital currencies during his speech at the Piper Sandler Global Exchange & Fintech Conference in New York. Gensler countered arguments made by promoters of crypto asset securities who claim that the utility of their tokens exempts them from being classified as investment contracts. Dismissing this notion, Gensler emphasized that "crypto security issuers need to register the offer and sale of their investment contracts with the SEC or meet the requirements for an exemption."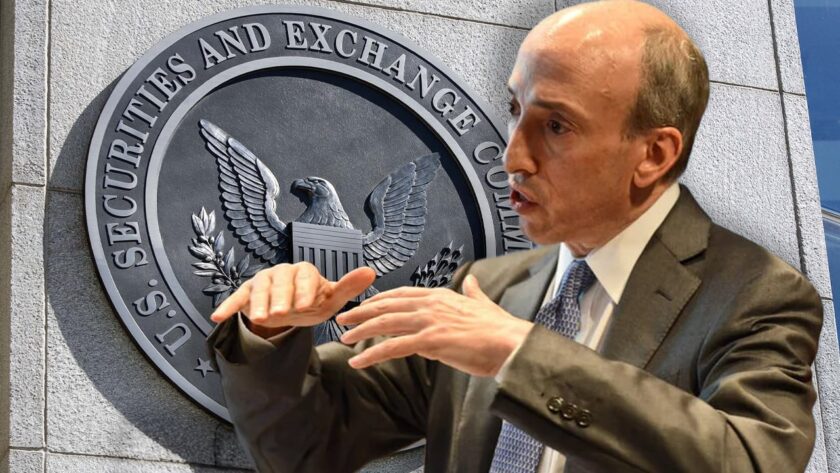 Gensler clarified that having additional utility does not remove a crypto asset security from being classified as an investment contract. His remarks come in response to recent court documents alleging his prior association with Binance in 2019 and a reported lunch meeting with Binance's founder, Changpeng Zhao (CZ), in Japan.
When discussing crypto exchanges and alleged crypto securities, Gensler highlighted that the SEC has provided extensive guidance to market participants over the years on what constitutes a crypto asset security. He further emphasized that the SEC's enforcement actions against LBRY, Telegram, and Kik have contributed to clarifying the regulatory landscape.
Gensler mentioned the recent complaint against Binance, stating that the SEC alleged that Binance's CFO and CCO were aware of the relevance of the Kik case to their own business. According to Gensler, the SEC's action against Kik prompted Binance insiders to anticipate a subpoena and Wells notice related to their exchange token, BNB, prompting them to "start prepping everything" including a "War chest."
Gensler stressed that the SEC has consistently alleged that lending and staking-as-a-service offerings need to register and provide proper disclosures. He dismissed claims on Twitter suggesting that participants lacked fair notice and urged people not to believe such assertions. Referring to the recent regulatory actions against Binance and Coinbase, Gensler stated in an interview with CNBC that there is no need for numerous digital currencies, highlighting that existing fiat currencies such as the U.S. dollar, euro, and yen already serve as digital forms of money.
In relation to staking-as-a-service and the actions taken against Coinbase, Gensler pointed out that the SEC had previously signaled its position through crackdowns on Bitconnect and Blockfi. He reiterated the SEC's stance that lending and staking-as-a-service offerings must register and provide proper disclosures to protect the investing public.
Also Check: SEC Alleges Binance and Its US Affiliate Diverted Billions in Customer Assets to Zhao's Funds
Binance.US Reduces Number of Trading Pairs Removed to 10 Amid Lawsuit Backlash
A Comprehensive Guide to Enabling Chrome OS Developer Mode
Follow us or bookmark us for more Business Latest Pictures Entertainment News Celeb Bio box office collection report celebrities trailers and promos