Shiva Rajkumar All Films Hit Flop Box Office Analysis Filmography Box Office Verdict and Success Ratio
Nagaraju Shiva Puttaswamy Aka Shiva Rajkumar is an Indian actor, producer and Television presenter born on 12 July 1961.
Born in Madras (now Chennai), Tamil Nadu, to legendary actor Dr. Rajkumar and film producer Parvathamma as the first of five children.
His two brothers are Raghavendra Rajkumar, a film producer and Kannada actor and Puneeth Rajkumar, an actor in Kannada cinema.
Shiva did his schooling in T. Nagar, Chennai and then studied at the New College, Chennai.
On the insistence of film director K. Balachander, Shiva joined an acting school in Chennai after completing his graduation from Madras University in 1983.
After getting trained in Kuchipudi dance from Vempetti Chinni Sathyam in Chennai during his college days, he made an entry into the Kannada film industry with Anand.
Married Geeta, the daughter of the former Chief Minister of Karnataka, S. Bangarappa.
The couple have two daughters: Niveditha and Nirupama.
Started his acting career with the film Anand in 1986, In his career spanning over 34 years, he acted in a variety of roles.
The most notable movies of his career are Janumada Jodi, Jogi, Anand, Ratha Sapthami, Nammoora Mandara Hoove, Om and Chigurida Kanasu.
Acted in Sugreeva, which was shot in 18 hours. His Om, directed by Upendra, set a trend of gangster movies in Kannada and other film industries in India.
Recipient of Kohinoor of South India honour by the British South India Council of Commerce and Visionnaire Entertainment – London in 2016.
Honorary doctorate from Vijayanagara Sri Krishnadevaraya University of Bellary (2014). Shiva Rajkumar All Films Hit Flop Box Office Analysis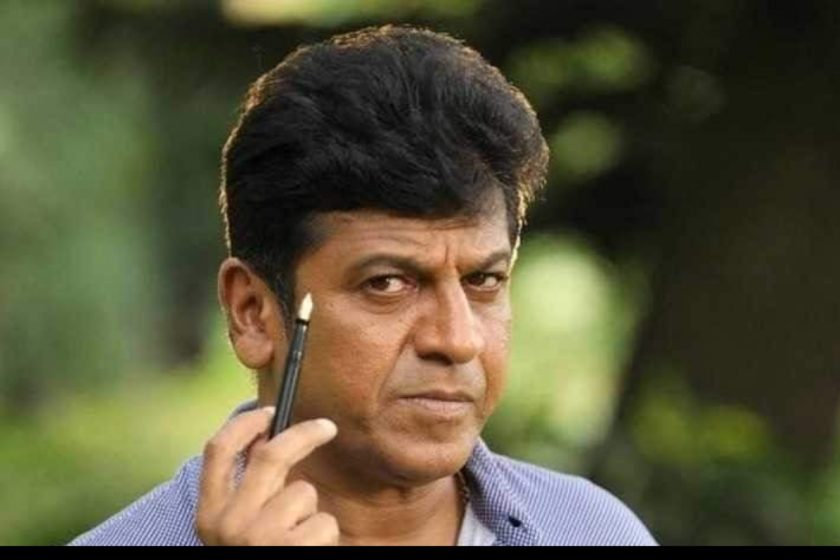 [expander_maker id="7″ more="Read Full Article" less="Read less"]
Shiva Rajkumar All Films Hit Flop Box Office Analysis
From 2000 to Till Date
| | | | |
| --- | --- | --- | --- |
| Sl No | Film | Release Date | Box Office Verdict |
| 123 | Drona | 6-Mar-20 | Semi Hit |
| 122 | Ayushman Bhava | 15-Nov-19 | Hit |
| 121 | Rustum | 28-Jun-19 | Super Hit |
| 120 | Kavacha | 5-Apr-19 | Hit |
| 119 | The Villain | 18-Oct-18 | Average |
| 118 | Tagaru | 23-Feb-18 | Blockbuster |
| 117 | Mufti | 1-Dec-17 | Blockbuster |
| 116 | Mass Leader | 11-Aug-17 | Hit |
| 115 | Bangara s/o Bangarada Manushya | 19-May-17 | Average |
| 114 | Srikanta | 6-Jan-17 | Hit |
| 113 | Santheyalli Nintha Kabira | 29-Jul-16 | Hit |
| 112 | Shivalinga | 12-Feb-16 | Super Hit |
| 111 | Killing Veerappan | 1-Jan-16 | Super Hit |
| 110 | Vajrakaya | 12-Jun-15 | Hit |
| 109 | Belli | 31-Oct-14 | Average |
| 108 | Aryan | 1-Aug-14 | Hit |
| 107 | Bhajarangi | 12-Dec-13 | Blockbuster |
| 106 | Kaddipudi | 7-Jun-13 | Hit |
| 105 | Andhar Bahar | 5-Apr-13 | Flop |
| 104 | Lakshmi | 18-Jan-13 | Flop |
| 103 | Shiva | 28-Aug-12 | Semi Hit |
| 102 | Jogayya | 19-Aug-11 | Super Hit |
| 101 | Mylari | 24-Dec-10 | Super Hit |
| 100 | Cheluveye Ninne Nodalu | 6-Aug-10 | Flop |
| 99 | Thamassu | 11-Jun-10 | Hit |
| 98 | Sugreeva | 26-Feb-10 | Average |
| 97 | Devaru Kotta Thangi | 9-Nov-09 | Average |
| 96 | Bhagyada Balegara | 11-Sep-09 | Average |
| 95 | Hatrick Hodi Maga | 8-May-09 | Flop |
| 94 | Nanda | 23-Jan-09 | Flop |
| 93 | Paramesha Paanwala | 5-Dec-08 | Average |
| 92 | Bandhu Balaga | 26-Jun-08 | Flop |
| 91 | Madesha | 24-Jun-08 | Average |
| 90 | Sathya In Love | 28-Mar-08 | Hit |
| 89 | Lava Kusha | 14-Dec-07 | Hit |
| 88 | Gandana Mane | 24-Aug-07 | Average |
| 87 | Santha | 18-May-07 | Flop |
| 86 | Thayiya Madilu | 12-Jan-07 | Average |
| 85 | Gandugali Kumara Rama | 4-Aug-06 | Flop |
| 84 | Thavarina Siri | 19-May-06 | Average |
| 83 | Ashoka | 17-Mar-06 | Flop |
| 82 | Anna Thangi | 4-Nov-05 | Super Hit |
| 81 | Jogi | 19-Aug-05 | Blockbuster |
| 80 | Valmiki | 29-Jul-05 | Hit |
| 79 | Rakshasa | 25-Mar-05 | Super Hit |
| 78 | Rishi | 21-Jan-05 | Hit |
| 77 | Kanchana Ganga | 24-Dec-04 | Flop |
| 76 | Sarvabhouma | 30-Jul-04 | Average |
| 75 | Rowdy Aliya | 6-Feb-04 | Average |
| 74 | Chigurida Kanasu | 2-Oct-03 | Hit |
| 73 | Nanjundi | 22-Aug-03 | Semi Hit |
| 72 | Smile | 25-Jul-03 | Flop |
| 71 | Sri Ram | 29-May-03 | Super Hit |
| 70 | Don | 16-Jan2003 | Semi Hit |
| 69 | Thavarige Baa Thangi | 1-Nov-02 | Blockbuster |
| 68 | Ninne Preethisuve | 9-Aug-02 | Semi Hit |
| 67 | Kodanda Rama | 17-May-02 | Average |
| 66 | Yuvaraja | 2-Nov-01 | Hit |
| 65 | Sundara kanda | 28-Sep-01 | Flop |
| 64 | Baava Baamaida | 23-Aug-01 | Semi Hit |
| 63 | Bahala Chennagide | 25-Jul-01 | Average |
| 62 | Asura | 23-Mar-01 | Hit |
| 61 | Jodi | 7-Feb-01 | Average |
| 60 | Maduve Aagona Baa | 1-Jan-01 | Flop |
| 59 | Galate Aliyandru | 29-Sep-00 | Hit |
| 58 | Preethse | 17-Aug-00 | Blockbuster |
| 57 | Devara Maga | 15-Jun-00 | Semi Hit |
| 56 | Krishna Leele | 5-May-00 | Flop |
| 55 | Indradhanush | 31-Mar-00 | Flop |
| 54 | Hagalu Vesha | 24-Mar-00 | Semi Hit |
| 53 | Yare Nee Abhimani | 10-Jan-00 | Average |
Shiva Rajkumar All Films Hit Flop Box Office Analysis
Shiva Rajkumar All Films Hit Flop Box Office Analysis
From 1986 to 1999
| | | | |
| --- | --- | --- | --- |
| 52 | Hrudaya Hrudaya | 17-Sep-99 | Hit |
| 51 | Vishwa | 20-Aug-99 | Average |
| 50 | A.K. 47 | 17-Jun-99 | Blockbuster |
| 49 | Chandrodaya | 5-Feb-99 | Average |
| 48 | Janumadatha | 15-Jan-99 | Flop |
| 47 | Gadibidi Krishna | 23-Oct-98 | Semi Hit |
| 46 | Bhoomi Thayiya Chochchala Maga | 18-Sep-98 | Semi Hit |
| 45 | Mr. Putsami | 7-Aug-98 | Flop |
| 44 | Andaman | 10-Apr-98 | Average |
| 43 | Kurubana Rani | 6-Feb-98 | Super Hit |
| 42 | Nammoora Huduga | 9-Jan-98 | Average |
| 41 | Prema Raga Haadu Gelathi | 28-Nov-97 | Flop |
| 40 | Jodi Hakki | 5-Sep-97 | Semi Hit |
| 39 | Raja | 15-Aug-97 | Flop |
| 38 | Muddina Kanmani | 1-Aug-97 | Flop |
| 37 | Ammavra Ganda | 11-Jul-97 | Average |
| 36 | Simhada Mari | 6-Jun-97 | Super Hit |
| 35 | Ganga Yamuna | 4-Apr-97 | Hit |
| 34 | Janumada Jodi | 15-Nov-96 | Blockbuster |
| 33 | Aadithya | 18-Oct-96 | Flop |
| 32 | Nammoora Mandara Hoove | 5-Aug-96 | Blockbuster |
| 31 | Annavra Makkalu | 31-May-96 | Semi Hit |
| 30 | Shiva Sainya | 26-Apr-96 | Average |
| 29 | Gajanura Gandu | 19-Jan-96 | Flop |
| 28 | Ibbara Naduve Muddina Aata | 12-Jan-96 | Hit |
| 27 | Dore | 3-Nov-95 | Super Hit |
| 26 | Samara | 18-Aug-95 | Average |
| 25 | Mana Midiyithu | 4-Aug-95 | Flop |
| 24 | Gadibidi Aliya | 4-July-95 | Super Hit |
| 23 | Om | 19-May-95 | Blockbuster |
| 22 | Savyasachi | 21-Apr-95 | Flop |
| 21 | Gandugali | 23-Dec-94 | Average |
| 20 | Mutthanna | 7-Oct-94 | Average |
| 19 | Gandhada Gudi Part 2 | 17-Mar-94 | Hit |
| 18 | Jaga Mechida Huduga | 3-Dec-93 | Super Hit |
| 17 | Ananda Jyothi | 21-Sep-93 | Flop |
| 16 | Chirabandhavya | 1-July-93 | Average |
| 15 | Mavanige Thakka Aliya | 10-Oct-92 | Average |
| 14 | Purushotthama | 10-Apr-92 | Hit |
| 13 | Midida Shruthi | 6-Feb-92 | Super Hit |
| 12 | Modada Mareyalli | 24-May-91 | Hit |
| 11 | Aralida Hoovugalu | 15-Feb-91 | Super Hit |
| 10 | Mruthyunjaya | 1-Aug-90 | Super Hit |
| 9 | Aasegobba Meesegobba | 1-Mar-90 | Super Hit |
| 8 | Ade Raaga Ade Haadu | 26-Jun-89 | Super Hit |
| 7 | Inspector Vikram | 25-May-89 | Average |
| 6 | Ranaranga | 28-Oct-88 | Super Hit |
| 5 | Samyuktha | 26-May-88 | Super Hit |
| 4 | Shiva Mecchida Kannappa | 24-Mar-88 | Hit |
| 3 | Manamecchida Hudugi | 31-July-87 | Super Hit |
| 2 | Ratha Sapthami | 12-Dec-86 | Super Hit |
| 1 | Anand | 19-Jun-86 | Super Hit |
Shiva Rajkumar All Films Hit Flop Box Office Analysis
Shiva Rajkumar All Films Hit Flop Box Office Analysis
Total Number Of Films : 123 (Cameos Excluded)
Blockbuster : 10
Super Hit/ Hit :47
Semi Hit / Average : 41
Below Average/Flop/Disaster : 25
Success Ratio : 80%
Success ratio is calculated considering ATBB blockbuster Super hit hit semi hit above average and average movies
[/expander_maker]
Disclaimer: The Box Office Data are compiled from various sources and by our own research. These data can be approximate and Bollywood fever does not make any claims about the authenticity of the data. Shiva Rajkumar All Films Hit Flop Box Office Analysis
Follow us or bookmark us for more Bollywood news box office collection report celebrities trailers and promos
Join us on Facebook :
Join us on Twitter :
Shiva Rajkumar All Films Hit Flop Box Office Analysis