Smart Gun with fingerprint and facial recognition unlocking system
The first intelligent firearm in the world has been released, marking a significant milestone in the advancement of gun safety technology. Developed by Biofire, this cutting-edge 9mm handgun features a life-saving fingerprint unlocking system that prevents unauthorized people from firing it, including children and criminals. The technology is designed to improve gun safety in the United States, which has been grappling with the issue of gun violence for many years.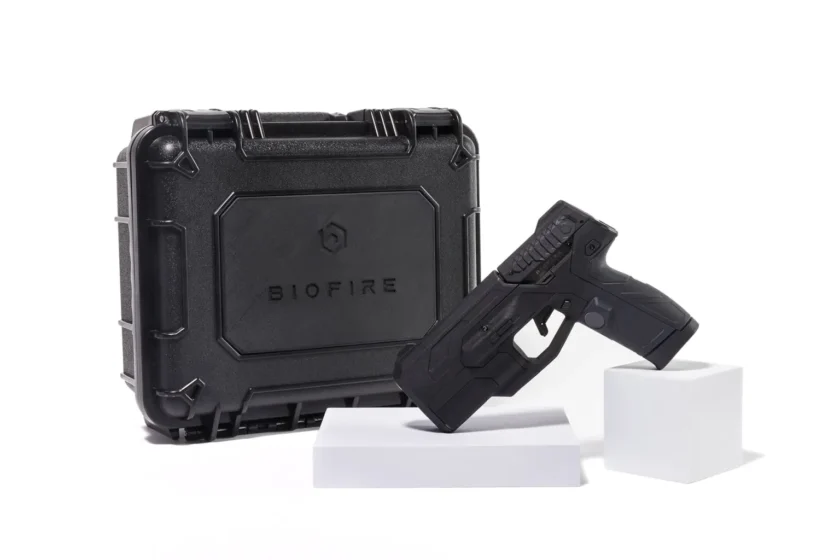 The gun locks out everyone except the owner and users specifically approved by the owner. The technology is based on facial recognition and fingerprint sensors, enabling the gun to unlock in less than a second. Once the owner has completed their task, the firearm quickly locks again, reducing the risk of unauthorized access.
As gun control legislation remains largely stalled in the United States, the innovation could help prevent everything from school shootings to accidents and suicides, according to representatives from Biofire. The company believes that their Smart Gun can help prevent some firearm suicides, accidents, and injuries from occurring. "We're not claiming that the Biofire Smart Gun is going to prevent every instance of firearm misuse. But we do believe this tool can help prevent some firearm suicides, accidents, and injuries from occurring," said Kai Kloepfer, the CEO of Biofire.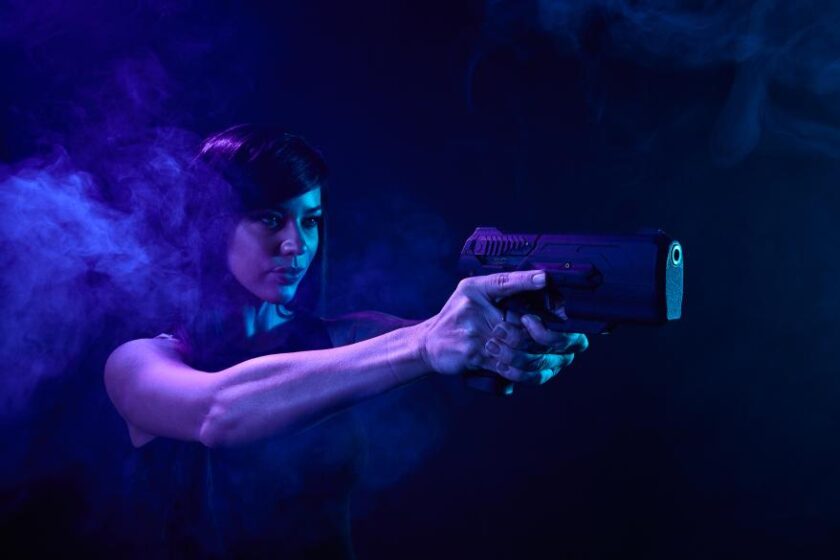 Biofire is offering a real solution to the gun violence problem in America, which has seen an increasing number of tragic incidents involving children and guns. "Right now it seems like the entire country is always processing a new tragedy involving children and guns. We are offering a real solution, at a time when solutions seem very hard to come by," said Kloepfer.
The firearm, which is priced at $1,499, has the potential to save lives and reduce gun-related incidents. The device was inspired by a tragic event in 2012 when a shooter killed 12 people during a screening of the movie "The Dark Knight Rises" in Aurora, Colorado. Kloepfer, who was a high school student living nearby at the time, submitted the idea as a project at a local science fair in 2013. He later founded Biofire in 2016 to bring the intelligent firearm to market.
The Smart Gun is a significant development in gun safety technology, and Biofire hopes that it will become widely adopted by firearm owners across the United States. If the tool saves even one child's life, Kloepfer believes it will be worth it.
Also Check: Lilo & Stitch finds its Nani, Lilo's sister
Follow us or bookmark us for Latest Pictures Entertainment News Celeb Bio box office collection report celebrities trailers and promos
Join us on Facebook
Join us on Twitter