Experience the captivating sight of Taylor Swift radiating happiness as she fearlessly performs on stage amidst a powerful rainstorm. Watch as the pop star's joy shines through in her electrifying show, defying the elements with her unwavering spirit.
Taylor Swift's adoration for rainstorms is no secret to her devoted fans, as she has serenaded them with songs about them time and again. Therefore, it came as no surprise that the 33-year-old songstress carried on with her live performance in Foxborough, Massachusetts, on a rainy Saturday night (May 20).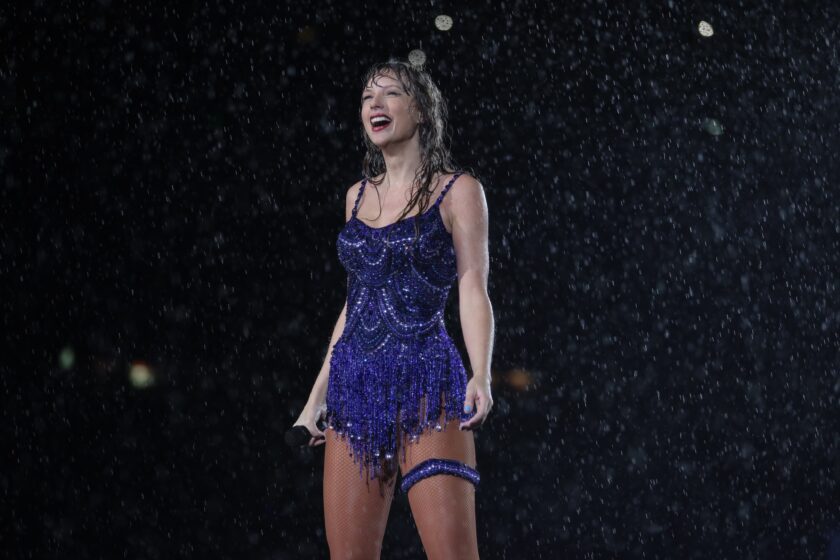 Video clips circulating on social media capture a drenched yet radiant Swift engaging with her audience at the Gillette Stadium. She cheerfully asks if they are ready for "one more song" before launching into "Karma," a track from her latest album, Midnights. As the intro begins, she slips into a sparkling jacket with the assistance of one of her dancers, unable to contain her laughter while pushing back her soaked hair.
Her dancers, too, appear to revel in the moment, donning smiles as they join Swift on stage for the routine. "I could have stayed for 1,000 more songs," one fan ecstatically expressed in the caption of their TikTok video.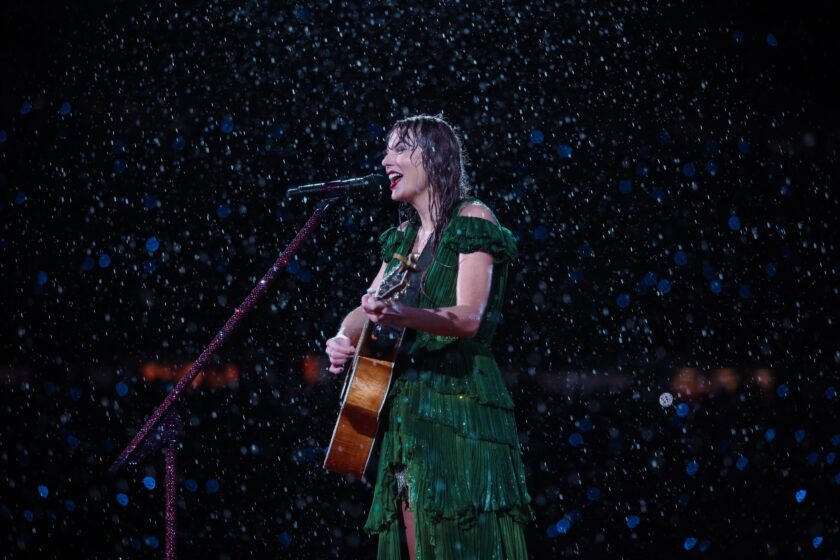 Commenters couldn't help but marvel at Swift's resilience and joy in the rain-soaked performance. "How is she not FREEZING?" one fan wondered, while another remarked, "She looks so happy, having such a good time." Some had logistical queries about the equipment's durability and Swift's ability to stay steady on her feet, pondering, "How is the mic OK with all that water? What kind of boots is she wearing that she's not slipping 'n sliding?"
Meanwhile, others light-heartedly joked about the crew's stress levels. "I know the crew electricians have to be stressed," one comment read. Throughout the North American leg of her Eras tour, Swift has encountered various extreme weather conditions, including in her hometown of Nashville. There, she fearlessly performed a three-and-a-half-hour set as thunder and lightning rumbled overhead.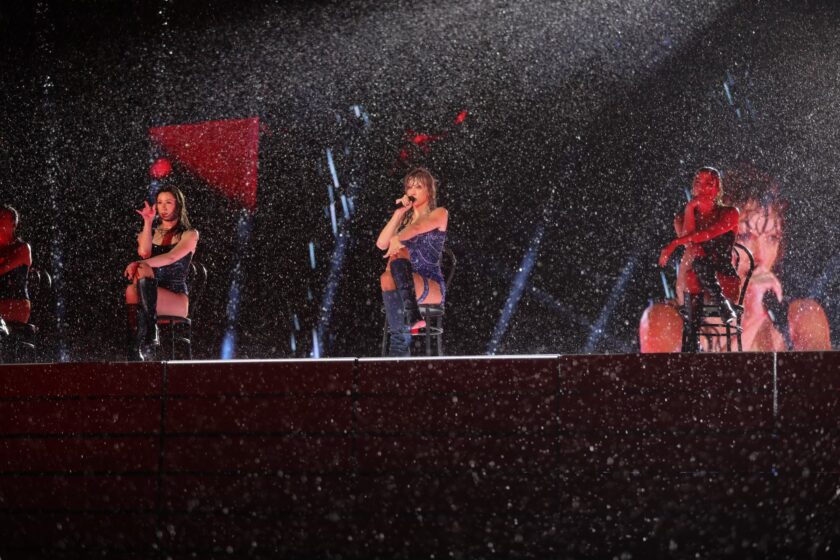 When the rain intensified about an hour into the show, Swift simply declared it an "officially a rain show" to her 70,000-strong audience and carried on. "This is something we're all doing together. It's such a bonding experience. We're all gonna leave here tonight looking like we just went through five car washes… People will be like, 'Where were you? Several wars?' And you're like, 'No, I just went to the Eras Tour. It's fine,'" she humorously added.
Fans have showered praise upon the singer for her "charisma" and unwavering commitment to entertaining her fans, regardless of the challenging weather conditions. "The level of professionalism and respect for her fans makes me like her even more… like that's a f***ing artist right there," one fan eloquently expressed after attending her Nashville show.
Also Check: Jamal Murray: 'I'm better than a lot of players in the league'
Follow us or bookmark us for more Business Latest Pictures Entertainment News Celeb Bio box office collection report celebrities trailers and promos
Join us on Facebook
Join us on Twitter