The Protégé (2021) Critics & Audience Reviews
The Protégé is a 2021 American action thriller film directed by Martin Campbell, written by Richard Wenk, and starring Michael Keaton, Maggie Q, and Samuel L. Jackson.
Supporting cast features Patrick Malahide, David Rintoul, Ori Pfeffer, Ray Fearon, Caroline Loncq, and Robert Patrick.
The film is about Anna, who was rescued as a child by the legendary assassin Moody, who is now the world's most skilled contract killer.
However, when Moody is brutally killed, she vows revenge for the man who taught her everything she knows.
The film was released on August 20, 2021 by Lionsgate.
It received mixed reviews from critics and has grossed $8 million.
In October 2017, it was announced that Gong Li had joined the cast of the film, then titled Ana, with Martin Campbell directing from a screenplay by Richard Wenk.
In November 2019, it was announced Michael Keaton, Samuel L. Jackson and Maggie Q had joined the cast of the film.
Principal photography began in January 2020 under the title The Asset.
Filming took place in Bucharest, London and Da Nang.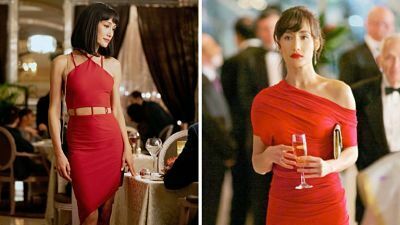 The Protégé (2021) Critics & Audience Reviews
Variety
'The Protégé' Review: It's Nice to See 'Nikita' Star Maggie Q Back in Action
Nearly everyone we meet in "The Protégé" is on the brink of retirement, all but one or two of them nudged violently in that direction by Maggie Q's title character.
Anna specializes in finding things "that don't want to be found" (as a cover, she maintains a rare book store), but her true gift seems to lie in disposing of them once they've been located, which Q handily demonstrates in the operation that opens the movie, one that ends with a hard-to-reach Russian crime boss floating face down in his private pool.
Anna is ruthlessly efficient, but also works best as a team, paired with mentor Moody (Samuel L. Jackson) in a combo one wishes the good folks at Millennium (who make movies with the grimacing likes of Sylvester Stallone, Gerald Butler and Jason Statham) had thought of long before.
Here, the premise was suggested by "The Equalizer" writer Richard Wenk, and while his script is pure pulp, the execution assumes an air of plausibility in the hands of "Casino Royale" director Martin Campbell.
This is one of those movies in which assassins are so experienced, they can recognize what model of gun is being pointed at them by the signature sound it makes when cocked. They can also quote obscure poetry.
Read More
IGN
On paper, The Protégé has all the makings of a slick, sexy action thriller with a strong emotional core.
In practice, it's a black hole that consumes any hint of tension, chemistry, and excitement, which is downright shocking when you consider who's involved and how familiar this territory is for them.
Director Martin Campbell helmed Casino Royale. Maggie Q starred in Nikita. Samuel L. Jackson played Shaft. Michael Keaton is Michael Keaton.
The Protégé, however, feels like it was assembled from filmed rehearsals on set, with everyone simply going through the motions and reserving their talents for the next proper take.
The result is an anti-reel — an inverse-calling card for every participant, all of whom have proven time and time again that they could pull this off in their sleep.
You have to try extra hard to mess up a sure thing that's as sure as this. 
Read More
The Hollywood Reporter
Movieland is full of badass assassins ("badassassins" is easier but sounds wrong) who can enter rooms like wraiths, kill squads of soldiers with only a fountain pen and autocomplete "transfer payment to my offshore account" with three taps on a keyboard.
So pity the poor filmmaker, especially in a post-Professional world, trying to distinguish his hero from every other: The quirks that once made these guns-for-hire memorable long ago became cliché. Or laughable, as is the case in Martin Campbell's The Protégé, which — given a very watchable cast and competent fight scenes — would be just another piece of hitman hackwork, if not for a script (by Equalizer auteur Richard Wenk) that tries so hard to make you think it's smart that its dumbness is impossible to forgive.
More at Here
---
Follow us or bookmark us for more Bollywood news box office collection report celebrities trailers and promos
Join us on Facebook :
Join us on Twitter