Victoria Triece: Online Model and Mother of Two Takes Legal Action Against Orange County Public Schools
Who is Victoria Triece?
Victoria Triece is a 31-year-old online model based in Florida, who has made headlines recently due to her legal battle against Orange County Public Schools.
The mother of two has a sizeable online following, thanks to her striking looks and heavily tattooed body.
Triece's signature blonde hair is an essential part of her online persona, and she regularly shares images of herself on subscription-based adult apps.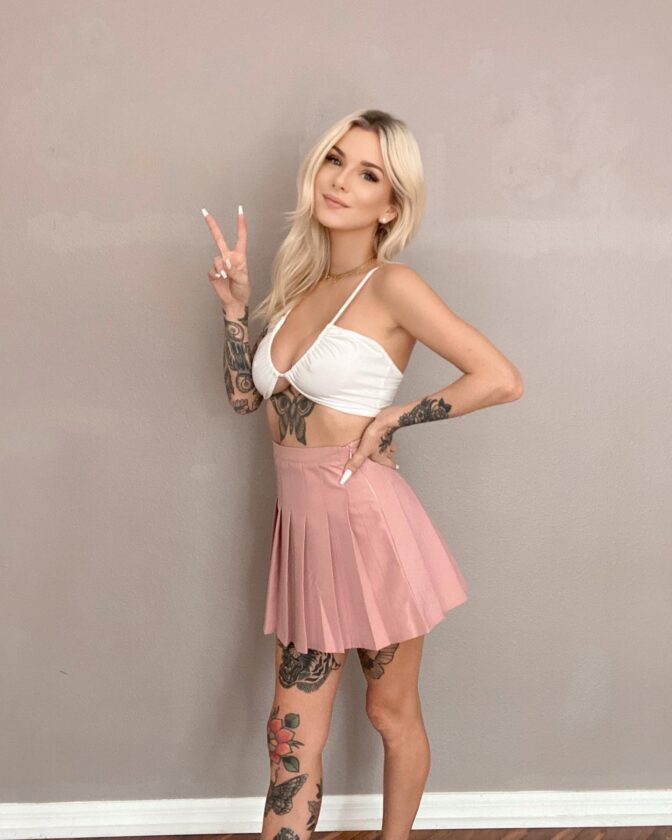 Triece's children attend Sand Lake Elementary School in Florida, and she has been a volunteer there for five years. However, her tenure as a volunteer was cut short after Principal Kathleen Phillips discovered her online activities.
Reports suggest that the school district banned Triece from volunteering due to concerns about the content she was sharing online.
In response, Triece filed a lawsuit against Orange County Public Schools in an attempt to reverse the decision.
In 2022, she appealed to the school district to allow her to resume her volunteer work at Sand Lake Elementary School.
However, Circuit Judge Paetra Brownlee denied her request, stating that Triece did not have an "unequivocal legal right to participate" in the school program.
Undeterred, Triece returned to court with a new complaint, alleging that her private photos had been shared with OCPS staff members who did not require the information.
According to her legal team, the photos were attached to an anonymous email that was circulated to individuals who had no need to see them.
The new complaint is the latest development in the ongoing legal battle between Victoria Triece and Orange County Public Schools.
While the legal proceedings are ongoing, Victoria Triece continues to maintain her online presence and has a loyal following.
She has not commented on the case publicly but has shared several posts on social media expressing her love for her children and her desire to be involved in their education.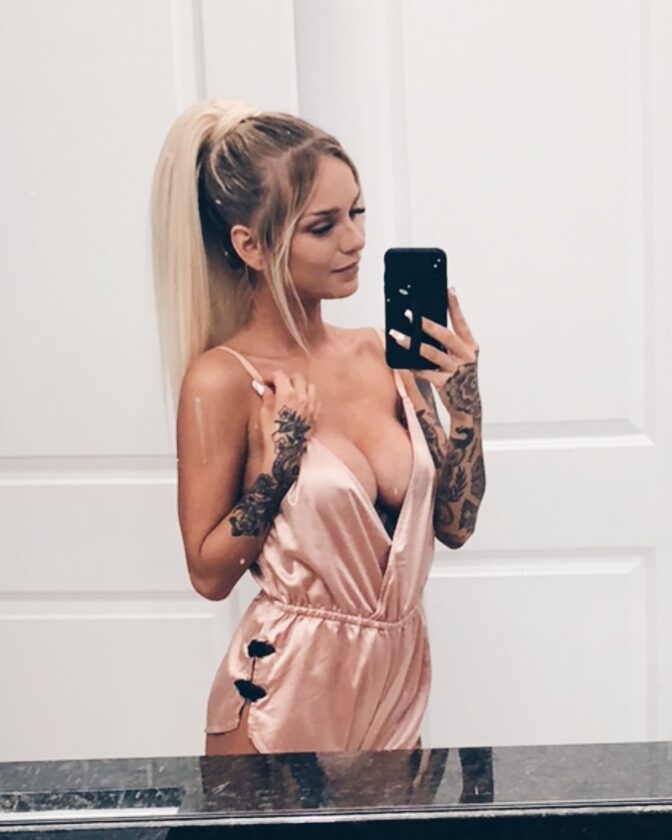 What happened?
Victoria Triece, a mother of two from Florida and a model on the adult subscription-based platform OnlyFans, has taken legal action against Orange County Public Schools.
Triece was banned from participating in her children's ADDition volunteer program in 2021 after another parent reported her online modeling career, citing concerns.
However, Triece's legal team, composed of John Zielinski and Mark NeJame, argued that many other parents who volunteer at the school are also involved in similar modeling careers or "other adult-oriented professions." They claimed that the ban was discriminatory and violated Triece's rights.
The case has garnered attention from both supporters and critics of Victoria Triece's online modeling career, as well as those interested in the legal issues surrounding the situation.
As the case continues, it remains to be seen what the outcome will be and how it will impact the school's policies on parental involvement in volunteer programs.
Speaking about the suit, the lawyers said:
"To paint Ms. Triece with the modern-day equivalent of a Scarlet Letter has left Ms. Triece with no other option other than filing suit."
On Wednesday, Victoria Triece told Click To Orlando that she decided to file a lawsuit so that no other parent faces a similar situation:
"The main reason I'm doing this is not for myself. I can only imagine who's been through this and couldn't fight it and they've been told we don't know how to fight this and how many people are to come that do the same exact thing I do."
She continued that no other parent should go through her situation and said:
"They're going to be told one day they're going to have somebody that just doesn't agree morally with what they're doing. And they're going to have somebody do the same situation and I don't think any mom, any dad, anybody in the position that I'm in should be going through that."
Triece also shared that she may still be allowed to volunteer in her younger child's classroom, but only through online means:
"So I buy all the stuff, I get brought in or taken in, and I plan whatever parties they need to donate, whatever they need to the class, whatever they need for the parties. I do it all, but I do it all like a robot, you know, sitting behind the screen, trying to manage everything."
WESH reported that attorney NeJame said he and his client have decided to let the jury decide about the damages Triece will receive despite vowing to seek $1 million in the case back in 2021:
"The fact is we're going to be seeking maximum damages and then allow a jury to determine what it costs somebody to be taken from their child, what it costs somebody not to be able to participate in their child's lives, what it costs somebody to be having this publicly exposed."
The Orlando Sentinel reported that district spokesman Michael Ollendorff declined to comment on the situation due to the protocol of not discussing pending litigation.
Also Check, Lana Del Rey Latest Photoshoot For Interview Magazine
Follow us or bookmark us for more Latest Pictures Entertainment News Celeb Bio box office collection report celebrities trailers and promos
Join us on Facebook
Join us on Twitter