"Bates Motel" (Seasons 1-5) (Netflix)
The modern prequel to Alfred Hitchcock's "Psycho" has Norman Bates (Freddie Highmore) living with his mother (Vera Farmiga) in a motel and losing more of his grip on reality every day. The A&E drama seeps with intrigue and foreshadowing, and the leads' outstanding performances capture the fraught relationship between the duo as they manipulate and murder in order to protect themselves from prying eyes — and each other.
"The Walking Dead" (Seasons 1-8) (Netflix)
No horror TV roundup would be complete without AMC's "The Walking Dead," which spawned masses of loyal fanboys and became the most watched basic cable drama when it first aired in 2010. The fact that the post-apocalyptic drama has lasted so many seasons is a testament to the show's ability to extend zombie killing into an emotionally nuanced saga that compels half the internet to obsess over plot twists or mourn for days when a beloved character dies.
"American Horror Story" (Seasons 1-7) (Netflix)
Showrunner Ryan Murphy took an idea that shouldn't work — a family bottled up in a haunted house for an entire season — and turned it into a miniseries with a revolving door of talented actors (like the incomparable Sarah Paulson) and some truly twisted stories. With each season containing a separate plot, the show brings to life our worst nightmares, like "Asylum's" storyline revolving around perfectly sane individuals committed to a mental institution. And with creators who aren't afraid to push the boundaries — dead babies, religion, and rape are among past plot points — the series provides audiences endless shocks and twists.
"Mindhunter" (Season 1) (Netflix)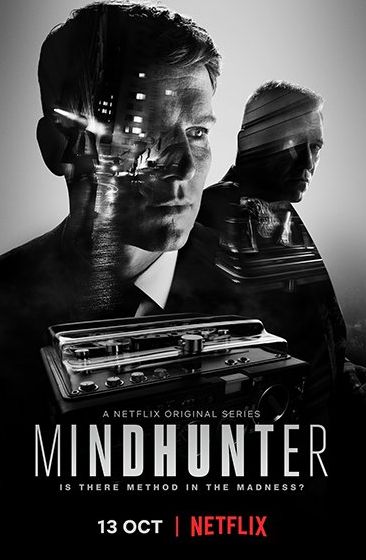 The crime drama is based on the true story of the FBI's Behavioral Science Unit and its task to get in the minds of serial killers like Edmund Kemper, a.k.a. the Co-Ed Killer. With thriller expert David Fincher ("Se7en," "Zodiac") directing four episodes, the series is a bone-chilling examination into the psyches of the world's most evil and infamous individuals.
"The Haunting of Hill House" (Season 1) (Netflix)
Many have called Shirley Jackson's gothic novel the scariest book of fiction, as it drew from characters' psyches rather than spotlighting cheap scares or the house itself. Starring Carla Gugino and Michiel Huisman, the Netflix adaptation looks to inspire terror in the same way, by plunging into the deepest fears and psychological scars of the now grown-up inhabitants of Hill House.