Know About Angelina Jolie Adopted and Biological kids
Angelina Jolie Adopted and Biological kids
Angelina Jolie has six children, three adopted and three biological.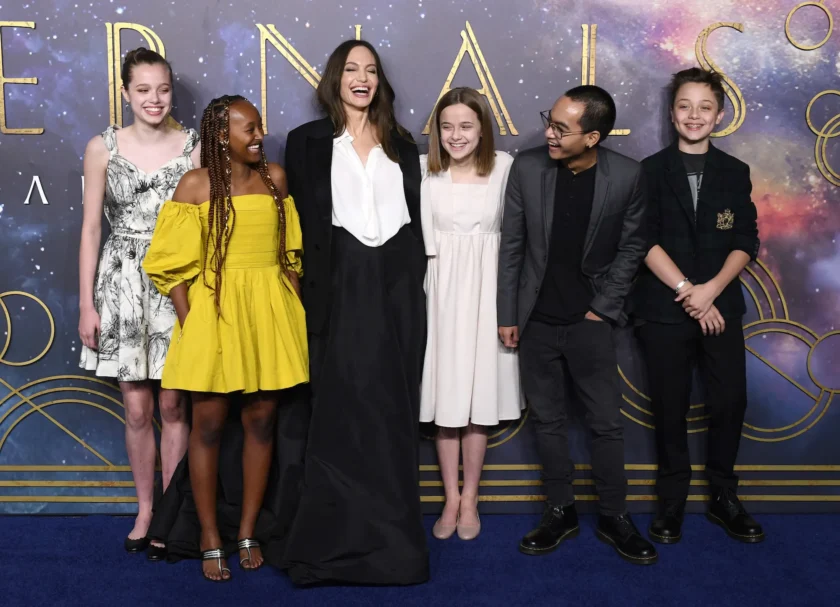 Maddox Chivan
On March 10, 2002, Jolie adopted her first child, seven-month-old Maddox Chivan, from an orphanage in Battambang, Cambodia.
Maddox Chivan was born on August 5, 2001 and his birth name was Rath Vibol.
He was born in a village in Cambodia. As of 2022, Maddox Chivan is 21 years old.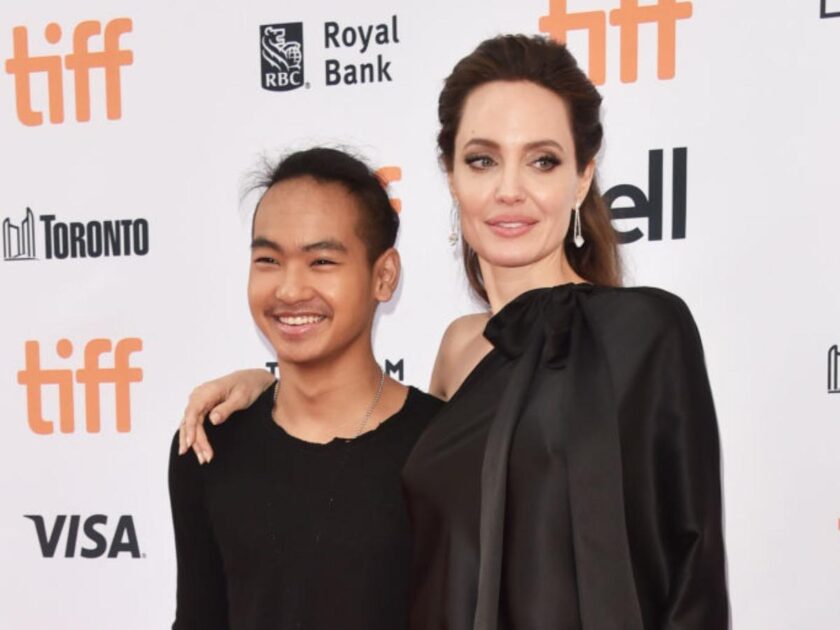 Jolie wanted to adopt him while filming Lara Croft: Tomb Raider (2001) and on a UNHCR field mission.
She and her then husband Billy Bob Thornton visited Cambodia in 2001 and applied to adopt Maddox.
The adoption process was halted the following month when the U.S. government banned adoptions from Cambodia amid allegations of child trafficking.
Although Jolie's adoption facilitator was later convicted of visa fraud and money laundering, her adoption of Maddox was deemed lawful.
Once the process was finalized, she took custody of Maddox in Namibia, where she was filming Beyond Borders (2003).
Jolie and Thornton both wanted to adopt him but due to their separation she alone adopted Maddox and became a single parent.
Also Check: Nick Cannon Kids List And Their Mothers
Zahara Marley
Angelina Jolie adopted Zahara Marley from an orphanage in Addis Ababa, Ethiopia, on July 6, 2005.
Zahara was born as Yemsrach on January 8, 2005, in Awasa. As of 2023, Zahara Marley is 18 years old.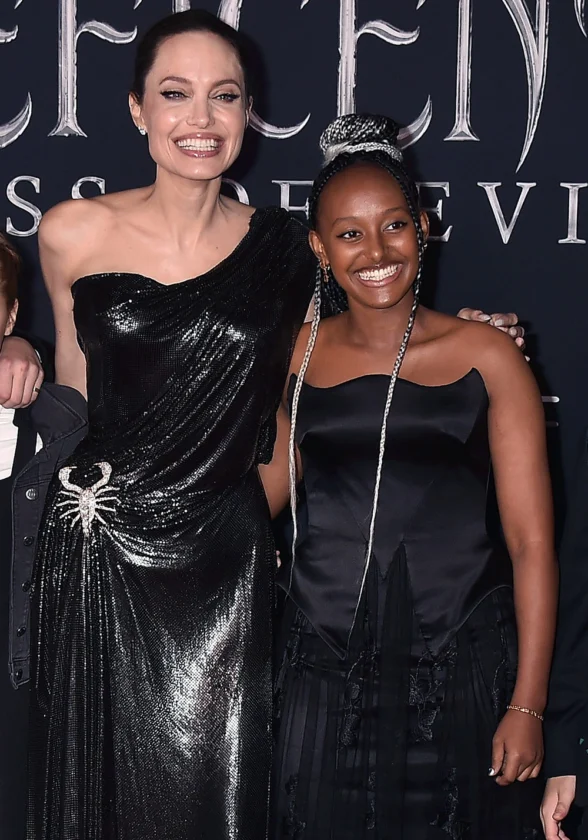 Jolie initially believed Zahara to be an AIDS orphan, based on official testimony from her grandmother, but Zahara's birth mother later came forward in the media.
She explained that she had abandoned her family when Zahara became sick, and said she thought Zahara was "very fortunate" to have been adopted by Jolie.
As per Reuters Zahara Marley was was conceived after her mother was raped.
Her mother said: "He pulled a dagger, put one hand on my mouth, so that I could not scream. He then raped me and disappeared,"
"I feared the consequences of being raped in a community where rape is considered a taboo, even if what happened happened forcibly,"
Mentwabe gave birth in the family's earth-floored house and she named the little girl Yemsrach which means good news in the Amharic language.
However, she soon found she was unable to feed the baby.
"My baby was on the verge of death. She became malnourished and was even unable to cry," Mentwabe said. "I was desperate and decided to run away, rather than see my child dying."
"I think my daughter is a very fortunate human being to be adopted by a world famous lady. I wish them both all the success they deserve," she said.
You May Like: Bodhi Soleil Reed Somerhalder, Daughter Of Nikki and Ian Somerhalder
Shiloh Nouvel
Shiloh Nouvel is the first biological child of Angelina Jolie and Brad Pitt.
She was born on May 27, 2006 in Swakopmund, Namibia.
As of 2022, Shiloh Nouvel is 16 years old.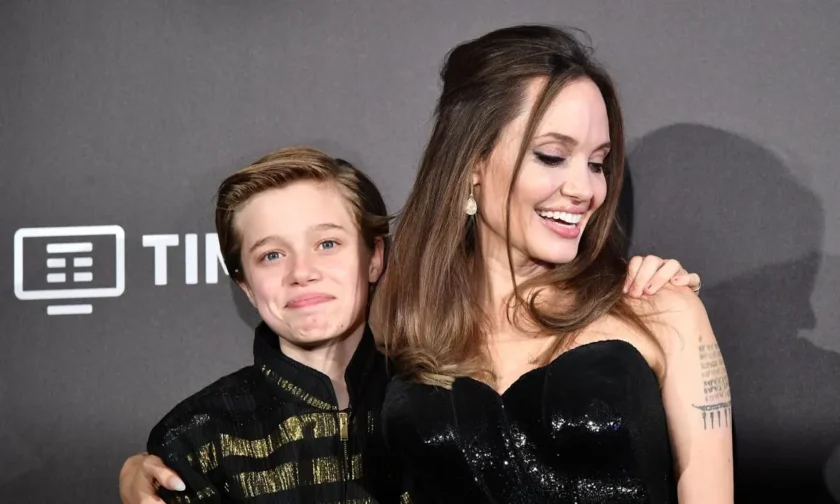 Shiloh's middle name is homage to French architect Jean Nouvel.
During labor, Jolie had fits of hysteric laughter due to the administration of morphine.
They sold the first pictures of Shiloh through the distributor Getty Images with the aim of benefiting charity, rather than allowing paparazzi to take the photographs.
People and Hello! magazines purchased the North American and British rights to the images for $4.1 and $3.5 million, respectively, a record in celebrity photojournalism at that time, with all proceeds donated to UNICEF.
Read, Jack Matfin Bell, Son Of Jamie Bell & Evan Rachel Wood
Pax Thien
Angelina Jolie and Brad Pitt adopted Pax Thien on March 15, 2007 when he was three years old.
His birth name was Pham Quang Sang and he was born on November 29, 2003, in Ho Chi Minh City, Vietnam, and was abandoned soon after birth.
As of 2022, Pax Thien is 15 years old.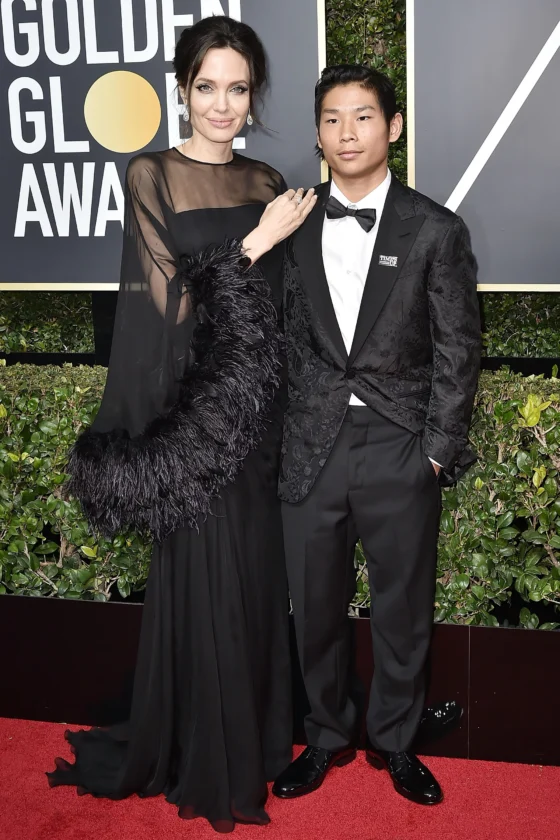 After visiting the orphanage with Pitt in November 2006, Jolie applied for adoption as a single parent, because Vietnam's adoption regulations do not allow unmarried couples to co-adopt.
After their return to the United States, she petitioned the court to change Pax Thien's surname from Jolie to Jolie-Pitt, which was approved on May 31.
Pitt subsequently adopted Pax on February 21, 2008.
Also Read, Katherine Kady Allen, Know About Tim Allen's Daughter
Twins Knox Léon and Vivienne Marcheline
The twins of Angelina Jolie and Brad Pitt Knox Léon and Vivienne Marcheline were born on July 12, 2008 in Nice, France.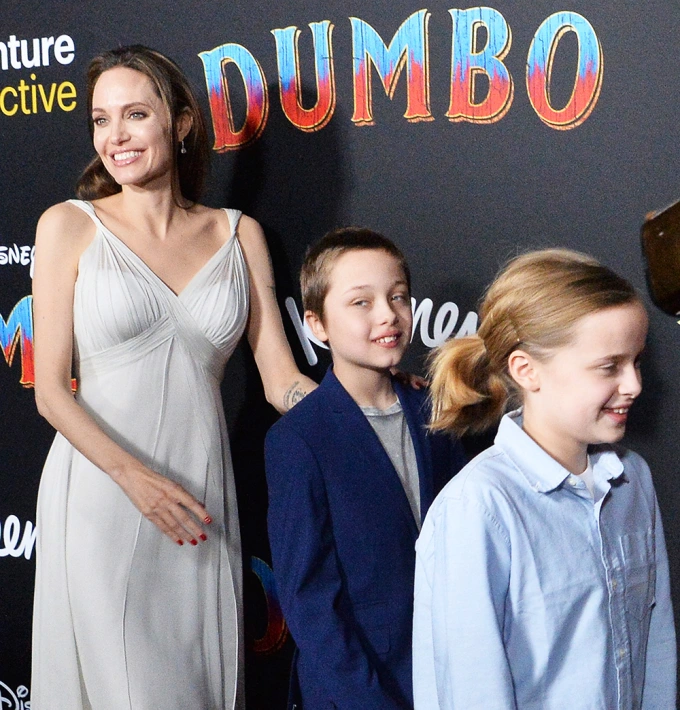 Knox Léon was named after two of the twins' ancestors and Vivienne Marcheline was named in honor of Jolie's mother.
The first pictures of Knox and Vivienne were jointly sold to People and Hello! for a reported $14 million—the most expensive celebrity photographs ever taken.
All proceeds were donated to the Jolie-Pitt Foundation.
Also Read, Know About Nicola Elizabeth Frost, aka Nikki Holland, Mother Of Tom Holland
Follow us or bookmark us for more Entertainment News Celeb Bio box office collection report celebrities trailers and promos
Join us on Facebook
Join us on Twitter