It Wasn't a 'Feminist Manifesto,' Just an 'Action Movie': Elizabeth Banks Regrets Charlie's Angels Marketing
Looking back at the poor box office performance of her 2019 "Charlie's Angels" reboot, Elizabeth Banks has some regrets about the film's marketing.
"I wish that the movie had not been presented as just for girls, because I didn't make it just for girls," Banks told The New York Times. "There was a disconnect on the marketing side of it for me."
Banks said that "when women do things in Hollywood, it becomes this story.
There was a story around 'Charlie's Angels that I was creating some feminist manifesto.
I was just making an action movie. "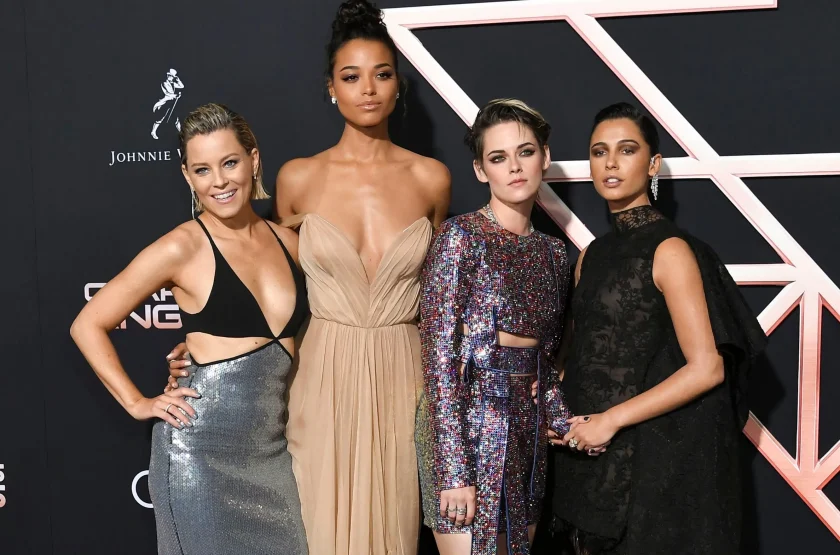 The "Pitch Perfect 2" director added that she "would've liked to have made 'Mission: Impossible,' but women aren't directing 'Mission: Impossible.'
I was able to direct an action movie, frankly, because it starred women and I'm a female director, and that is the confine right now in Hollywood.
Banks recalled a time when a "big producer of big action movies" told her that she couldn't "direct action" because "male actors were not going to follow me."
Banks' "Charlie's Angels" reboot cost Sony and its co-financiers $48 million, but it floundered at North American box offices with only $8.6 million in its opening weekend.
Ahead of its release, Banks told the Herald Sun back in 2019: "If this movie doesn't make money, it reinforces a stereotype in Hollywood that men don't go see women do action movies."
Also Read, Adam Levine & Behati Prinsloo Walk Time With Daughter
Despite the film's commercial failure, Banks stated that she is "proud of it."
"I loved Kristen Stewart's being funny and light.
I loved introducing Ella Balinska to the world. I loved working with Patrick Stewart. "It was an incredible experience," she said.
Charlie's Angels is a 2019 American action comedy film written and directed by Elizabeth Banks from a story by Evan Spiliotopoulos and David Auburn.
It stars Kristen Stewart, Naomi Scott, and Ella Balinska as the new generation of Angels who are working for a private detective agency named the Townsend Agency.
The film is the third installment in the Charlie's Angels film series and serves as a continuation of the story that began with the television series of the same name by Ivan Goff and Ben Roberts and the two previous theatrical films, Charlie's Angels (2000) and Charlie's Angels: Full Throttle (2003).
Also Read, Amala Paul Hot Vacation Vibes
Development of the film began in September 2015 when Sony Pictures opted to reboot the series following the cancellation of the 2011 television reboot and the release of 2003's Full Throttle.
Months later, Elizabeth Banks joined the project as director, producer, and writer. Casting announcements were made throughout 2018, with Banks herself also confirmed to star. Principal photography commenced in September 2018 and took place in Germany and Turkey.
The lead single from the film's soundtrack, "Don't Call Me Angel", performed by Ariana Grande, Miley Cyrus, and Lana Del Rey, was released in September 2019, followed by the soundtrack and score album's respective releases on November 1 and 8.
Charlie's Angels was theatrically released in the United States on November 15, 2019, by Sony Pictures Releasing to mixed reviews from critics and a poor opening weekend box office performance.
It was ranked by both USA Today and Variety as one of the biggest box-office disappointments of 2019.
The film eventually grossed $73.3 million worldwide against an estimated production budget of $48–55 million and an estimated advertising budget of $50 million.
Also Read, The Witcher season 3 will make its way to Netflix in summer 2023
Follow us or bookmark us for more Bollywood news latest pictures Entertainment box office collection report celebrities trailers and promos
Join us on Facebook : Elizabeth Banks Regrets Charlie's Angels Marketing
Join us on Twitter : Elizabeth Banks Regrets Charlie's Angels Marketing