Gold Rates 26-September jump as expected, but silver stays the same.
Gold rates have once again gone up in India.
One gram of 24-carat gold costs Rs 5,200 today, up from Rs 5,020 yesterday.
However, silver prices have remained stable-one gram of silver costs Rs 56.30 today, the same as yesterday.
24 carats cost 50,730 in Chennai and 50,240 in Bangalore, Hyderabad, and Vishakapatnam 52,000.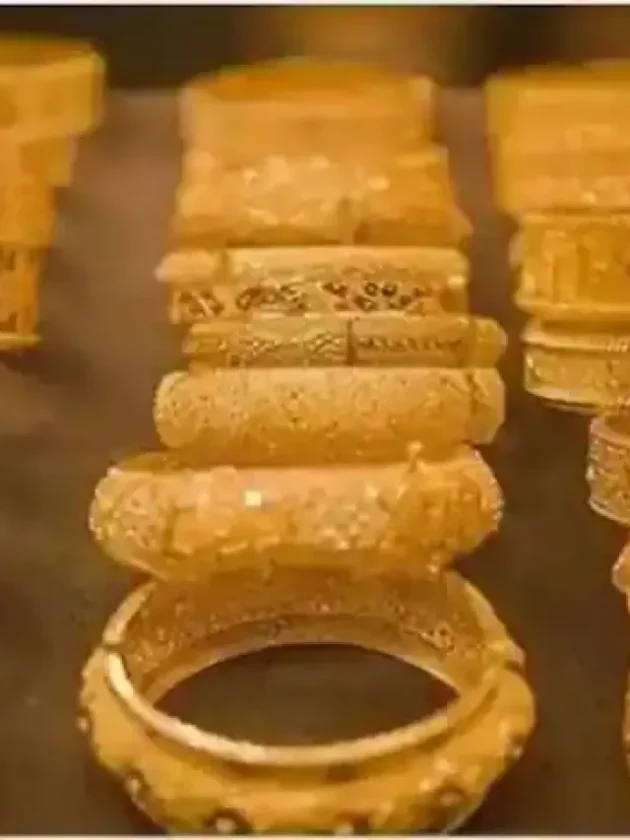 Here is the list of Gold Rates Today in different cities.
| | | |
| --- | --- | --- |
| Major Indian Cities | 22-Carat Gold Rates Today | 24-Carat Gold Rates Today |
| Chennai | ₹46,500 | ₹50,730 |
| Mumbai | ₹46,000 | ₹52,000 |
| Delhi | ₹46,150 | ₹50,350 |
| Kolkata | ₹46,00 | ₹52,000 |
| Bangalore | ₹46,050 | ₹50,240 |
| Hyderabad | ₹46,000 | ₹52,000 |
| Nashik | ₹46,030 | ₹50,230 |
| Pune | ₹46,030 | ₹50,230 |
| Vadodara | ₹46,030 | ₹50,230 |
| Ahmedabad | ₹46,050 | ₹50,240 |
| Lucknow | ₹46,150 | ₹50,350 |
| Chandigarh | ₹46,150 | ₹50,350 |
| Surat | ₹46,050 | ₹50,240 |
| Visakhapatnam | ₹46,000 | ₹52,000 |
| Bhubaneswar | ₹46,000 | ₹52,000 |
| Mysore | ₹46,050 | ₹50,240 |
Silver Rates Today in Different Cities
| | | |
| --- | --- | --- |
| Major Indian Cities | 10 gram | 100 gram |
| Chennai | ₹615 | ₹6,150 |
| Mumbai | ₹563 | ₹5,630 |
| Delhi | ₹563 | ₹5,630 |
| Kolkata | ₹563 | ₹5,630 |
| Bangalore | ₹615 | ₹6,150 |
| Hyderabad | ₹615 | ₹6,150 |
| Nashik | ₹563 | ₹5,630 |
| Pune | ₹563 | ₹5,630 |
| Vadodara | ₹563 | ₹5,630 |
| Ahmedabad | ₹563 | ₹5,630 |
| Lucknow | ₹563 | ₹5,630 |
| Chandigarh | ₹563 | ₹5,630 |
| Surat | ₹563 | ₹5,630 |
| Visakhapatnam | ₹615 | ₹6,150 |
| Bhubaneswar | ₹615 | ₹6,150 |
| Mysore | ₹615 | ₹6,150 |
Rates may differ a little depending upon cities and charges
Also Read, Babylon Finance is planning to close its decentralized asset management service in November
Follow us or bookmark us for more Business Celeb Bio box office collection report celebrities trailers and promos
Join us on Facebook 
Join us on Twitter