Kimora Simmons and Daughter Aoki Simmons Exposes Russell Simmons of Alleged Harassment
Kimora Lee Simmons and her daughter Aoki have come forward to shed light on allegations of harassment and threats by Russell Simmons, the disgraced former Def Jam record executive. They assert that they possess evidence to support their claims.
In an Instagram Live session hosted by Kimora Lee Simmons on Monday (June 19), she publicly accused her ex-husband, Russell Simmons, of subjecting their children to verbal attacks.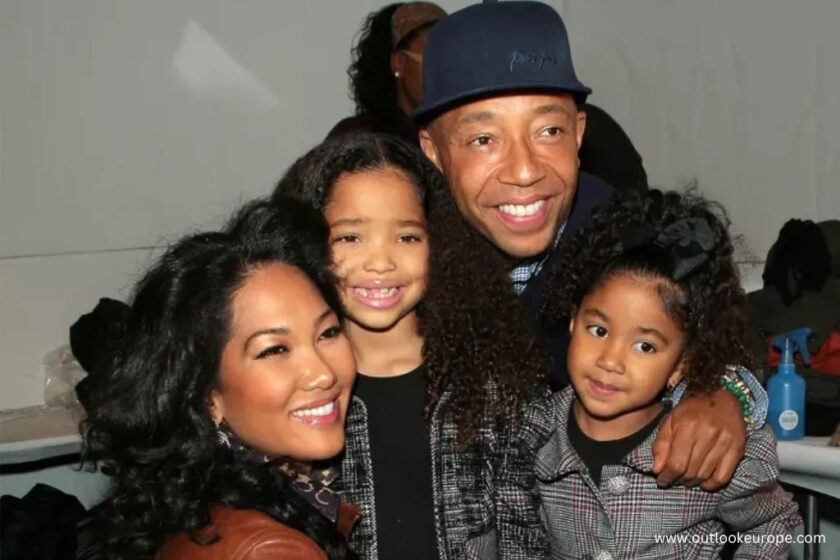 "This is where this just kinda stops," she said. "OK, I can be a lot of things. I'll be that. It's fine. Think of all those names and whatever you want to do."
"Don't attack my kids, don't have anything to say about what's goes on in this house," she continued. "Because if you want to, we can all do that. Like I said, I like receipts. I have receipts. I've been collecting them, I've been baking a cake. So if you want it, just let me know. Hit me up. Let me know if you want it, I got more."
"But please leave us alone, I beg," Kimora added.
Meanwhile, Aoki Simmons, Russell's youngest of two daughters, also hopped on her Instagram page to share her side of the story. She also claims that she is being verbally abused by her dad as well.
"Between a lot of people who are close to him and who have experienced how he has just lashed out at anyone he can and completely change the person that he is, a lot of us feel like maybe something's wrong mentally," she says in the follow-up post below. "He's older, [maybe] bi-polar? I don't know. But he has completely changed. I will come on here and talk about whatever I want because it's my life and I'm the one suffering. The couple texts I just had, those are only the beginning."
Aoki continues: "If he tries to say that it's not happening, I have screen recordings, I have voice memos. Things that like, he doesn't sound like a human being. He's shrieking and yelling. I mean he sounds like possessed … The best explanation I have is something mental going on. I used to be very close with my dad."
Aoki captioned the video with: "My father is not well, for years, he needs help and won't accept that he refuses to acknowledge he is not himself," Aoki captioned the Instagram video. "He has threatened and bullied my sister, my grandma, he has harassed my grandma in the middle of the night in poor health, send a man to my sisters apartment at 2am to scare her."
She adds: "He lashes out at ANYONE who does not say 'oh Russell everything is fine.' Well it's not fine. If 'I never get a fashion job again' like he threatens, I'll be a lawyer I guess and work in criminal Justice. Sure, I love my job but if he takes it away from me, I won't die. You don't threaten my sister and grandma and mother and say 'Who's gonna believe you? I'm Russell Simmons nobody thinks I'm crazy.' Well, he is."
In April 2018, Russell Simmons reached a settlement in a sexual assault case filed by Jennifer Jarosik, who had sued him for $5 million, alleging that he sexually assaulted her after she rejected his advances. TMZ reported that Jarosik's lawsuit was dismissed with prejudice, preventing her from filing it again.
This settlement occurred amidst numerous other accusations of sexual misconduct, including rape, made by nearly a dozen women against Simmons. As a result of the scandal, the disgraced rap mogul currently resides in Bali, where he is said to be on a Yogi retreat.
Also Read, RRR Star Ram Charan and Upasana blessed with a baby girl
Follow us or bookmark us for Latest Pictures Entertainment NewsTechnology Celeb Bio box office collection report celebrities trailers and promos